Original Art Photography Series by @velimir #99 'Door No Door'
The name of this art photograph is: 'Door No Door'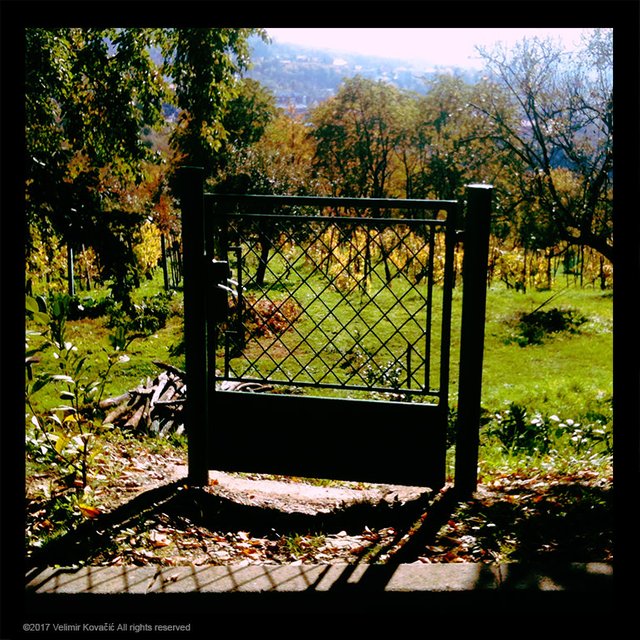 When I found this door, a couple days back, I couldn't believe my eyes. Someone put the door right there but never cared to build the fence. I actually checked if the parcel previously had any kind of fence but found no traces whatsoever. The door obviously has no real function and no purpose. A total mystery of the day.
I love this image because it created a feeling of wonder in me. It also makes me think about people and relationships. Did you ever close a door on someone, knowing that the person knows that you built no fence, so if she/he wants to come back there is nothing that would prevent it? You know what I'm talking about, right? :)
I kept the high contrast to emphasize the door itself and, for the same reason, I also used the central composition. Everything in this image is about the door making us wonder about all the possible reasons why would it be there. The background is covered in vivid colours and is juxtaposed with the black silhouette of the door, creating a bit of added mystery because the observer is separated from the place he'd like to enter and, for the lack of a fence, is not separated at all, both at the same time.
Yes, I did take a walk in there. Couldn't resist. Nobody was around.
Why?
Because I could, of course! :D
Enjoy! :)


©2017 Velimir Kovačić All rights reserved.

All images and text published in this post are my original work. I encourage everyone to use own texts, thoughts and images as much as possible. Be yourself and stay yourself. This is a proper way to build steemit.com. I strongly encourage all efforts leading to weeding out all of the dishonest authors.

---
---

• For good, inspirational read on various subjects follow: @gavvet
• For crypto news, follow always up-to-date @kingscrown 's blog on the subject.
• I really like to read @vcelier 's life story!


• Vote @thecryptodrive @reggaemuffin and @zeartul for your witnesses in the Witness Parliament. They are kind people who will represent you well.

I'd like to extend my gratitude to everyone who continuously supports both of my ongoing projects (Motorcycle Travel Series and Art Photography Series). Big thank you for enjoying the content and appreciating my effort. This is what steemit.com is meant to be about.
---
---

I am a member of the @buildteam crew, the innovative creators of @minnowbooster @steemvoter and @steemsports blockchain projects.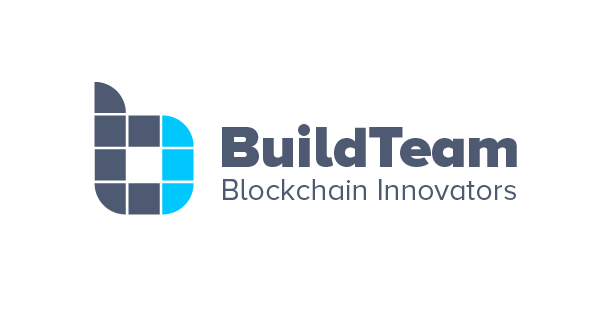 The @adsactly society is a meeting point for free thinking individuals who want to cooperate. It is a welcome addition to Steemit.com community. I work in the society's administration. Feel free to ask about it.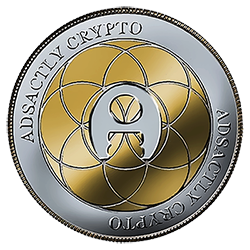 The @adsactly society Discord channel is here: ADSactly You are welcome to join!