'An Old Place With a Calm Soul'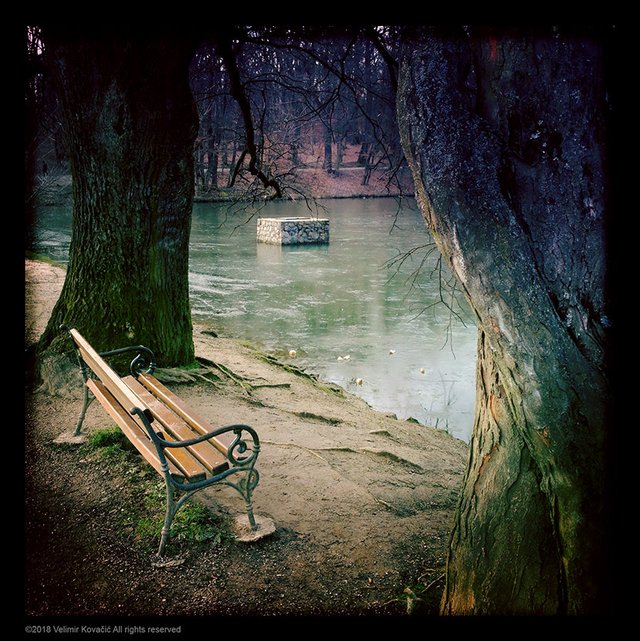 This romantic scene caught my eye when walking one of the oldest and largest parks in Europe. Yes, we have that one right here. The name is Maksimir and it was founded already in 1787. It has several lakes and spacious old woods. It is always a pleasure to walk here, regardless of the season or the mood one is in. The place has a magic touch of repairing a bad mood and enhancing a good one. You are free to imagine yourself sitting on that bench and observing a local family of ducks. :)
I used an interesting colour scheme to further the impression and contribute to the already existing sad but still romantic feeling. Notice the touches of green and purple which define most of the colour scheme and beautifully work together with the dark areas. The tree which is completely closing the right side creates a bit of mystery as if there is a secret that may, or may not be revealed. Its curves are just too beautiful not to mention. I deliberately left some space to the left of the tree on the left side. If you try to imagine the photograph without that space, you might notice that the overall feeling changes.
Not sure if you can notice a few pieces of bread sitting on the gently frozen surface. Some kind soul left these for the ducks, knowing it is winter and they're hungry. If you've noticed that on the first sight, your attention is absolute. If you didn't, worry not, it's really not that easy. :) If you ask me about that stone cube in the middle, I'll be honest up front and tell you that I have no clue. It does look good, pushes the mystery forward, therefore I decided to leave it as a part of the composition.
Use your imagination, fill it with good thoughts and take a walk through the park. If you ever get a chance, visit the place in person. It is very soothing and calm this time of year.
Enjoy! :)


©2018 Velimir Kovačić All rights reserved.

All images and text published in this post are my original work. I encourage everyone to use own texts, thoughts and images as much as possible. Be yourself and stay yourself. This is a proper way to build steemit.com. I do not have respect for dishonest authors. Also, bloggers actually DO matter!

---
---

• For good, inspirational read on various subjects follow: @gavvet
• For crypto news, follow always up-to-date @kingscrown 's blog on the subject.
• I really like to read @vcelier 's life story!
• @ezzy writes awesome stories and reviews. :)
• If you want to laugh away enjoy @meesterboom 's posts full of brisk humour and positive attitude!
• @thecryptodrive and @reggaemuffin are good guys who run good witness service!
• I suggest a visit to @adsactly society's blog if you feel like reading hi-quality posts about many themes daily provided by ADSactly society members!
Vote @adsactly-witness for your witnesses in the Witness Parliament. ADSactly Society is kind people who will represent you well.
I'd like to extend my gratitude to everyone who continuously supports both of my ongoing projects (Motorcycle Travel Series and Art Photography Series). Big thank you for enjoying the content and appreciating my effort. This is what steemit.com is meant to be about.
---
---

I am a member of the @buildteam crew, innovative creators of @minnowbooster @steemvoter and @steemsports blockchain projects.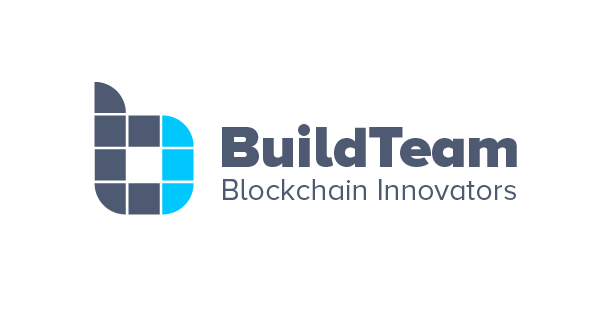 The @adsactly society is a meeting point for free thinking individuals who want to cooperate. It is a welcome addition to Steemit.com community. Feel free to ask about it.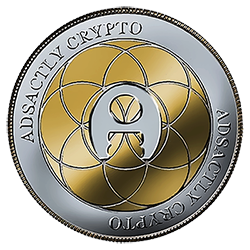 The @adsactly society Discord channel is here: ADSactly You are welcome to join!

Note to my dear readers, friends and followers: Please understand that I am unable to answer all of your comments because if I was to do that, I'd not have any time left for creating the series and for all of my other Steemit-related work. The amount of comments is overwhelming. It is beautiful to see that my work is appreciated and that it inspires so many people. I read all of your comments before going to sleep. It is my evening routine. Thank you so much for your support!