'Denied'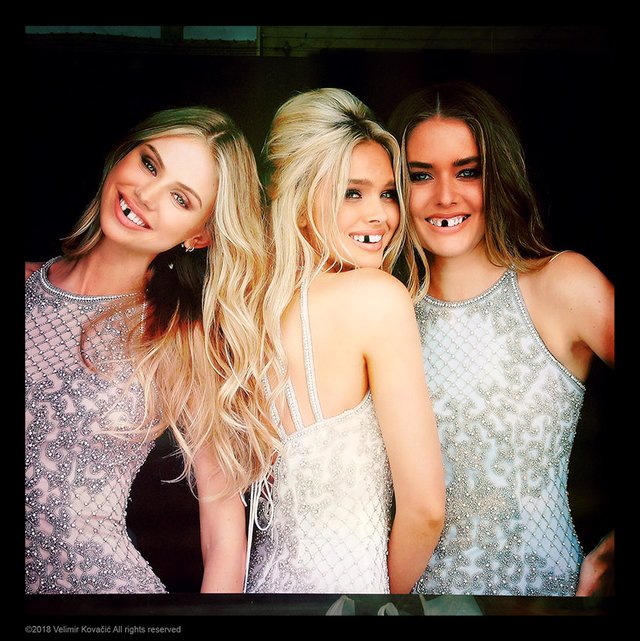 Doing something like this to a fashion photo is extremely cruel. We are witnessing an absolute success of denying commercial beauty. I've found it in a shop window this morning, I didn't do it myself. The place is being renovated and the poster seems to be a left over from the previous owner. I deliberately left in the top reflection above their heads and the bottom where the inside of the shop can be seen. In the first version, I've cropped them both out but then I realized that it completely killed the reality of the place and redid the whole thing. Now the message is fully readable, we can see that it is a poster which some joker converted into something he deemed more appropriate than the boring original. :D
In today's fully commercialized world, people live from selling useless merchandise to each other every single day. The whole idea of getting into someone's mind and creating a subconscious need to own that glittery dress is totally destroyed, revealing completely another reality. Why is it so? Because now when a person sees the poster, she will not be able to identify with the models and subconsciously want to own such a dress. Thus, denied! Maybe we could transform every single commercial out there? The world would be a happier place. People would probably yearn for much less.
Marketing 'experts' often use animal drives and self-worth value of ego to work their ways into creating a need in people's minds to buy whatever they need to sell. Apart from that, just imagine how these three models would feel if they found out how little is enough to completely destroy the illusion of their perfection and turn them into objects of laughter? :D
The grander idea behind this is that the beauty is really fragile. Takes so little to remove the veils of mist it puts in front of eyes and, whats more, it doesn't last forever. Therefore, it might be a way better idea to invest in other virtues. :D
Then again, nothing is forever...
Hm... Maybe diamonds?
:D
Enjoy! :)


©2018 Velimir Kovačić All rights reserved.

All images and text published in this post are my original work. I encourage everyone to use own texts, thoughts and images as much as possible. Be yourself and stay yourself. This is a proper way to build steemit.com. I do not have respect for dishonest authors. Also, bloggers actually DO matter!

---
---

• For good, inspirational read on various subjects follow: @gavvet
• For crypto news, follow always up-to-date @kingscrown 's blog on the subject.
• I really like to read @vcelier 's life story!
• @ezzy writes awesome stories :)
• If you want to laugh away enjoy @meesterboom 's posts full of brisk humour and positive attitude!
• I suggest a visit to @adsactly society's blog if you feel like reading hi-quality posts about many themes daily provided by ADSactly society members!


• Vote @thecryptodrive @reggaemuffin and @adsactly-witness for your witnesses in the Witness Parliament. They are kind people who will represent you well.

I'd like to extend my gratitude to everyone who continuously supports both of my ongoing projects (Motorcycle Travel Series and Art Photography Series). Big thank you for enjoying the content and appreciating my effort. This is what steemit.com is meant to be about.
---
---

I am a member of the @buildteam crew, innovative creators of @minnowbooster @steemvoter and @steemsports blockchain projects.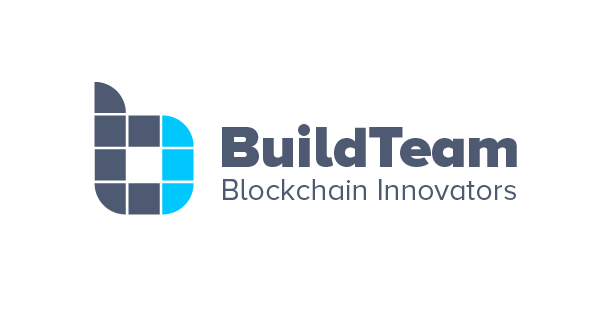 The @adsactly society is a meeting point for free thinking individuals who want to cooperate. It is a welcome addition to Steemit.com community. Feel free to ask about it.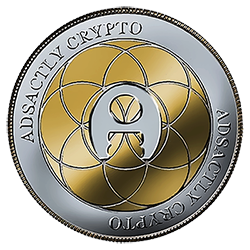 The @adsactly society Discord channel is here: ADSactly You are welcome to join!

Note to my dear readers, friends and followers: Please understand that I am unable to answer all of your comments because if I was to do that, I'd not have any time left for creating the series and for all of my other Steemit-related work. The amount of comments is overwhelming. It is beautiful to see that my work is appreciated and that it inspires so many people. I read all of your comments before going to sleep. It is my evening routine. Thank you so much for your support!