Original Art Photography Series by @velimir #181 'Above Us'
'Above Us'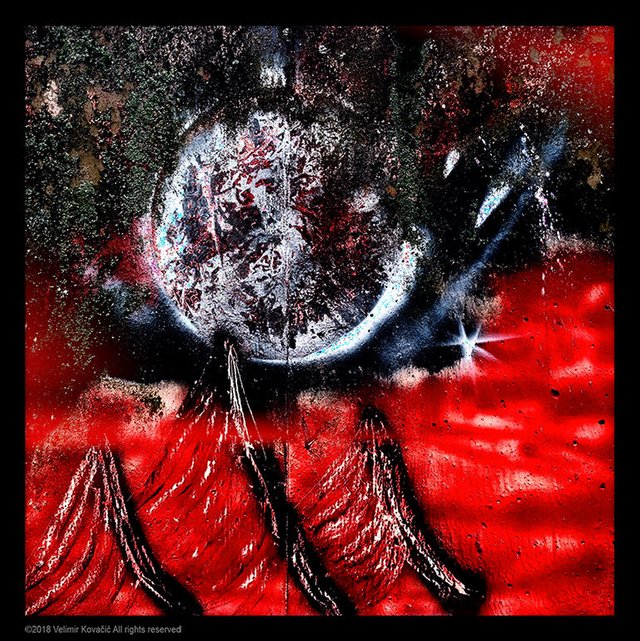 Space is the final frontier which apparently has no limits, except the limits imposed by our imagination. On the other hand, we very well know that there is no such thing as limitless space or limitless anything for that matter. Everything ends somewhere. Maybe some things are out of human reach of understanding and therefore may be labelled as "endless" but I honestly believe there is no such thing. It all revolves around perspectives from which we observe things and processes. Still, maybe everything revolves and comes back to its beginning, so it can start revolving again. This motion may then be endless. Maybe time is circular just as well. Or maybe all this is only a feeble attempt from a weak human mind to comprehend things it was never built to understand. But here we are, thinking and existing. Isn't that grand? :)
I found this simple but quite interesting artwork drawn on a wall and photographed a portion of it that I like the most. It is undoubtedly several years old. Moss is steadily growing over it. I cannot deny that it is enriching the overall feel. The photo is depicting mountains in some kind of red fog under a starry dark sky. The huge moon is the lightest object and therefore deserving the most of our attention. What I especially like is all the holes and cracks in the wall. They add very much to the feeling of being in some place where the huge starry night sky above us becomes really close.
The green of the moss is nicely complementing the red. Not enough to take the advantage but enough to create very acceptable colour space. It does a similar thing which the dark sky is doing for the bright moon in the tonality scale. These two ratios are the dominant ones for defining the space in this otherwise almost two-dimensional work. That green moss does the most of the trick, I believe.
Did you notice the shooting stars and the bright one on the right side?
And a face in the moon?
Enjoy! :)


©2018 Velimir Kovacic All rights reserved.

All images and text published in this post are my original work. I encourage everyone to use own texts, thoughts and images as much as possible. Be yourself and stay yourself. This is a proper way to build steemit.com. I do not have respect for dishonest authors. Also, bloggers actually DO matter!

---
---

• For good, inspirational read on various subjects follow: @gavvet
• For crypto news, follow always up-to-date @kingscrown 's blog on the subject.
• I really like to read @vcelier 's life story!
• @ezzy writes awesome stories :)
• If you want to laugh away enjoy @meesterboom 's posts full of brisk humour and positive attitude!
• I suggest a visit to @adsactly society's blog if you feel like reading hi-quality posts about many themes daily provided by ADSactly society members!


• Vote @thecryptodrive @reggaemuffin and @adsactly-witness for your witnesses in the Witness Parliament. They are kind people who will represent you well.

I'd like to extend my gratitude to everyone who continuously supports both of my ongoing projects (Motorcycle Travel Series and Art Photography Series). Big thank you for enjoying the content and appreciating my effort. This is what steemit.com is meant to be about.
---
---

I am a member of the @buildteam crew, innovative creators of @minnowbooster @steemvoter and @steemsports blockchain projects.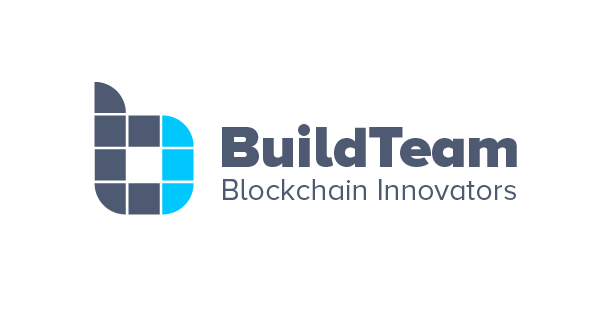 The @adsactly society is a meeting point for free thinking individuals who want to cooperate. It is a welcome addition to Steemit.com community. Feel free to ask about it.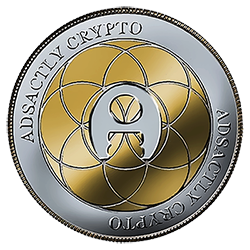 The @adsactly society Discord channel is here: ADSactly You are welcome to join!

Note to my dear readers, friends and followers: Please understand that I am unable to answer all of your comments because if I was to do that, I'd not have any time left for creating the series and for all of my other Steemit-related work. The amount of comments is overwhelming. It is beautiful to see that my work is appreciated and that it inspires so many people. I read all of your comments before going to sleep. It is my evening routine. Thank you so much for your support!