Original Art Photography Series by @velimir #177 'Connected Worlds'
'Connected Worlds'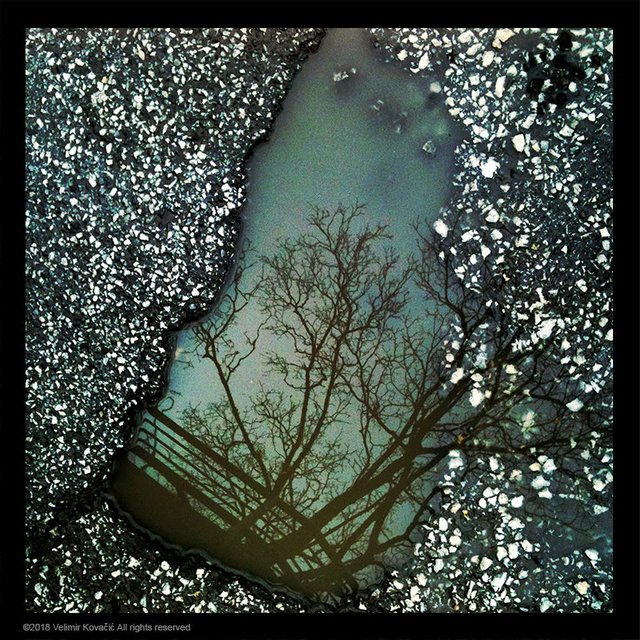 Worlds of our thoughts are sometimes connected in a way we cannot comprehend. Nor we are meant to. If we were able to analyze and rationally understand everything there is, where would the mystery go? What would be there left to discover? Would emotions completely disappear from our lives? How would we love? In this photograph, we are leaning to see some different world through a hole in this single exposition. It appears to be a mellow world but no less intriguing for that matter.
Some could argue, but I feel a sad and even scary dimension present in there. It may be the green colour creating it, it may be the dramatic lines of the naked tree, it may be the overall vibe, but probably it is all of mentioned, working together. The greenish and yellowish colours of the 'inner world' work better than expected against black and white pointillistic one, on the outside.
This closed composition consists of three parts and is divided into thirds. The borders between thirds are strong to the left and bottom and almost non-existent to the top and right side of the puddle. What I find the most interesting is the reflection of the tree, spreading from inside to outside and linking the two dimensions. This is happening only to the right side of the hole, linking the middle third with the right third. The border of the middle and left third is firmly in place. I also see this spreading, linking of the worlds, the most valuable element in this piece.
What I also find very good is the formation of four stones in the top of the puddle and a black speckle in the right top corner. It is also the darkest element in the photograph.
Enjoy! :)


©2018 Velimir Kovačić All rights reserved.

All images and text published in this post are my original work. I encourage everyone to use own texts, thoughts and images as much as possible. Be yourself and stay yourself. This is a proper way to build steemit.com. I do not have respect for dishonest authors. Also, bloggers actually DO matter!

---
---

• For good, inspirational read on various subjects follow: @gavvet
• For crypto news, follow always up-to-date @kingscrown 's blog on the subject.
• I really like to read @vcelier 's life story!
• @ezzy writes awesome stories :)
• If you want to laugh away enjoy @meesterboom 's posts full of brisk humour and positive attitude!
• I suggest a visit to @adsactly society's blog if you feel like reading hi-quality posts about many themes daily provided by ADSactly society members!


• Vote @thecryptodrive @reggaemuffin and @adsactly-witness for your witnesses in the Witness Parliament. They are kind people who will represent you well.

I'd like to extend my gratitude to everyone who continuously supports both of my ongoing projects (Motorcycle Travel Series and Art Photography Series). Big thank you for enjoying the content and appreciating my effort. This is what steemit.com is meant to be about.
---
---

I am a member of the @buildteam crew, innovative creators of @minnowbooster @steemvoter and @steemsports blockchain projects.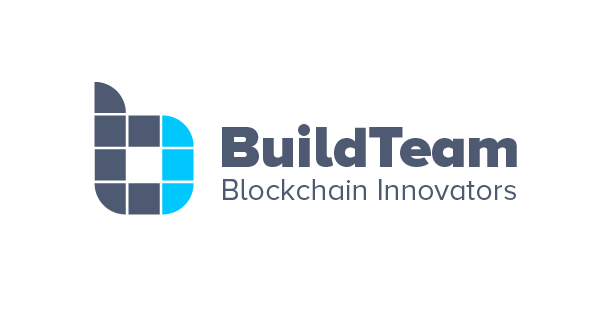 The @adsactly society is a meeting point for free thinking individuals who want to cooperate. It is a welcome addition to Steemit.com community. Feel free to ask about it.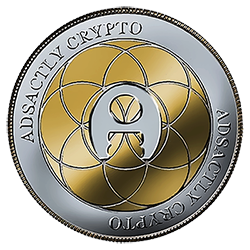 The @adsactly society Discord channel is here: ADSactly You are welcome to join!

Note to my dear readers and followers: Please understand that I am unable to answer all of your comments because if I was to do that, I'd not have any time left for creating the series and doing all of my other Steemit-related work. The amount of comments is overwhelming. It is beautiful to see that my work is appreciated and inspiring so many people. Please, know that I read all of them. It is my evening routine before I go to sleep. Thank you so much for your support!