Original Art Photography Series by @velimir #150 'Pink Dusk'
The name of this art photograph is: 'Pink Dusk'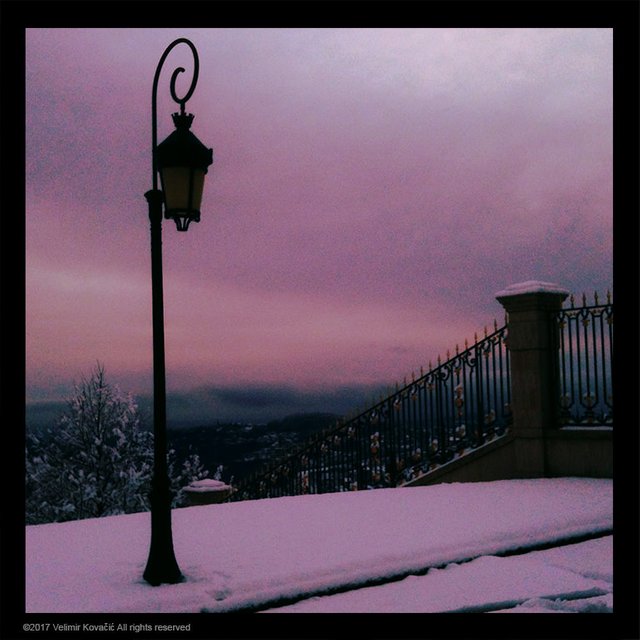 A few days back snow fell and lasted for a day. We were all hoping for a white end of the year but it doesn't appear we'll have one. I found myself basking in this unusual colour of the late afternoon. It is not a usual phenomenon for this part of the world, so I thought it would make a nice photograph. A nostalgic moment is definitely present and will not go away no matter how hard you try to run away from it. After all, it is that time of the year reserved for reflections on the past. Probably on life in general, just as well. A good time to feel thankful and humble for everything.
The pastel hues of pink and violet beautifully flow into each other and, together with low light, create this very beautiful and specific atmosphere. The stretch of pink in the sky is a huge addition to that. A lone lantern above the city and pinkish snow make me feel alone but not in a sad way, more like having some time for myself.
The lantern is also the darkest object in the photo what adds a significant meaning to it. The compositional balance is set between the lantern in the left and the post on the right side. Can you feel the weight of both vertical objects evened out? This is a very important in any art piece, just as life in general, as well.
I love that bluish clouds in the distance appearing as a huge wave rolling in the city :)
Enjoy! :)


©2017 Velimir Kovačić All rights reserved.

All images and text published in this post are my original work. I encourage everyone to use own texts, thoughts and images as much as possible. Be yourself and stay yourself. This is a proper way to build steemit.com. I do not have respect for dishonest authors. Also, bloggers actually DO matter!

---
---

• For good, inspirational read on various subjects follow: @gavvet
• For crypto news, follow always up-to-date @kingscrown 's blog on the subject.
• I really like to read @vcelier 's life story!
• If you want to laugh away enjoy @meesterboom 's posts full of brisk humour and positive attitude!
• I suggest a visit to @adsactly society's blog if you feel like reading hi-quality posts!


• Vote @thecryptodrive @reggaemuffin and @adsactly-witness for your witnesses in the Witness Parliament. They are kind people who will represent you well.

I'd like to extend my gratitude to everyone who continuously supports both of my ongoing projects (Motorcycle Travel Series and Art Photography Series). Big thank you for enjoying the content and appreciating my effort. This is what steemit.com is meant to be about.
---
---

I am a member of the @buildteam crew, innovative creators of @minnowbooster @steemvoter and @steemsports blockchain projects.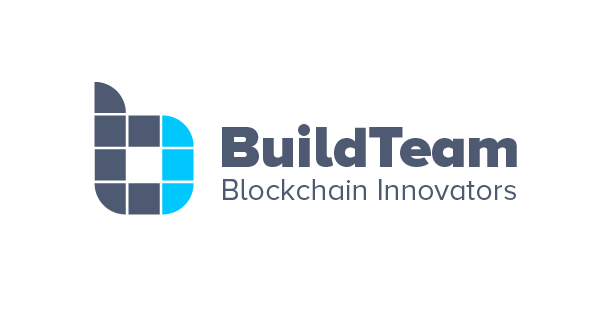 The @adsactly society is a meeting point for free thinking individuals who want to cooperate. It is a welcome addition to Steemit.com community. Feel free to ask about it.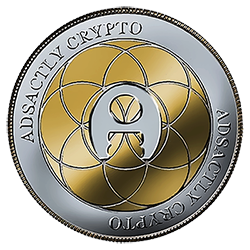 The @adsactly society Discord channel is here: ADSactly You are welcome to join!