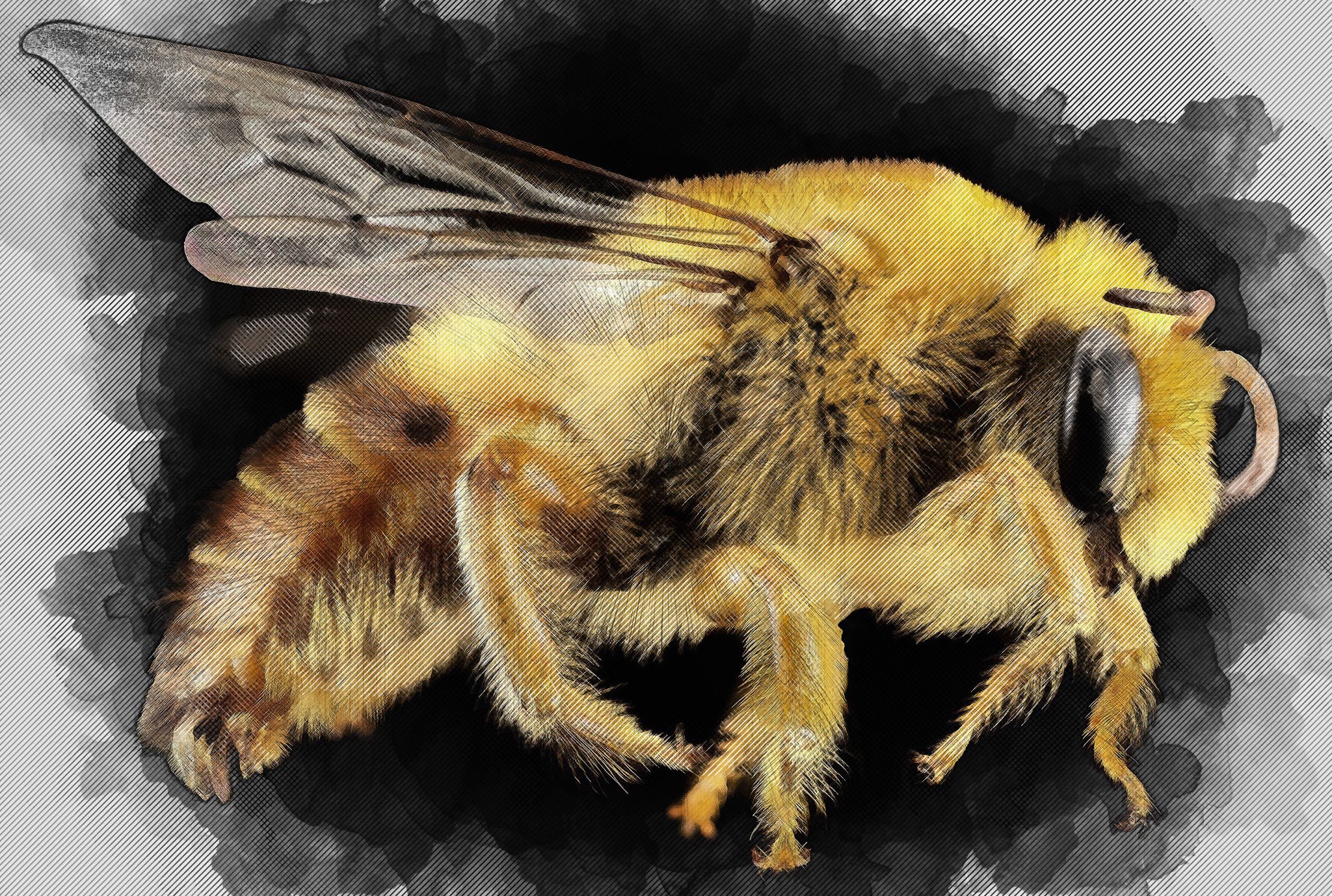 Source
I decided to create these insect images using an architectural action for a project I'm working on. I'm creating an educational card game for kids and trying to get it crowdfunded.
I liked the detail the action captured in this first image. The detail with the bee's hair is quite good and in this particular image, you can almost see the skeletal system showing through. It also captured the wings just awesome.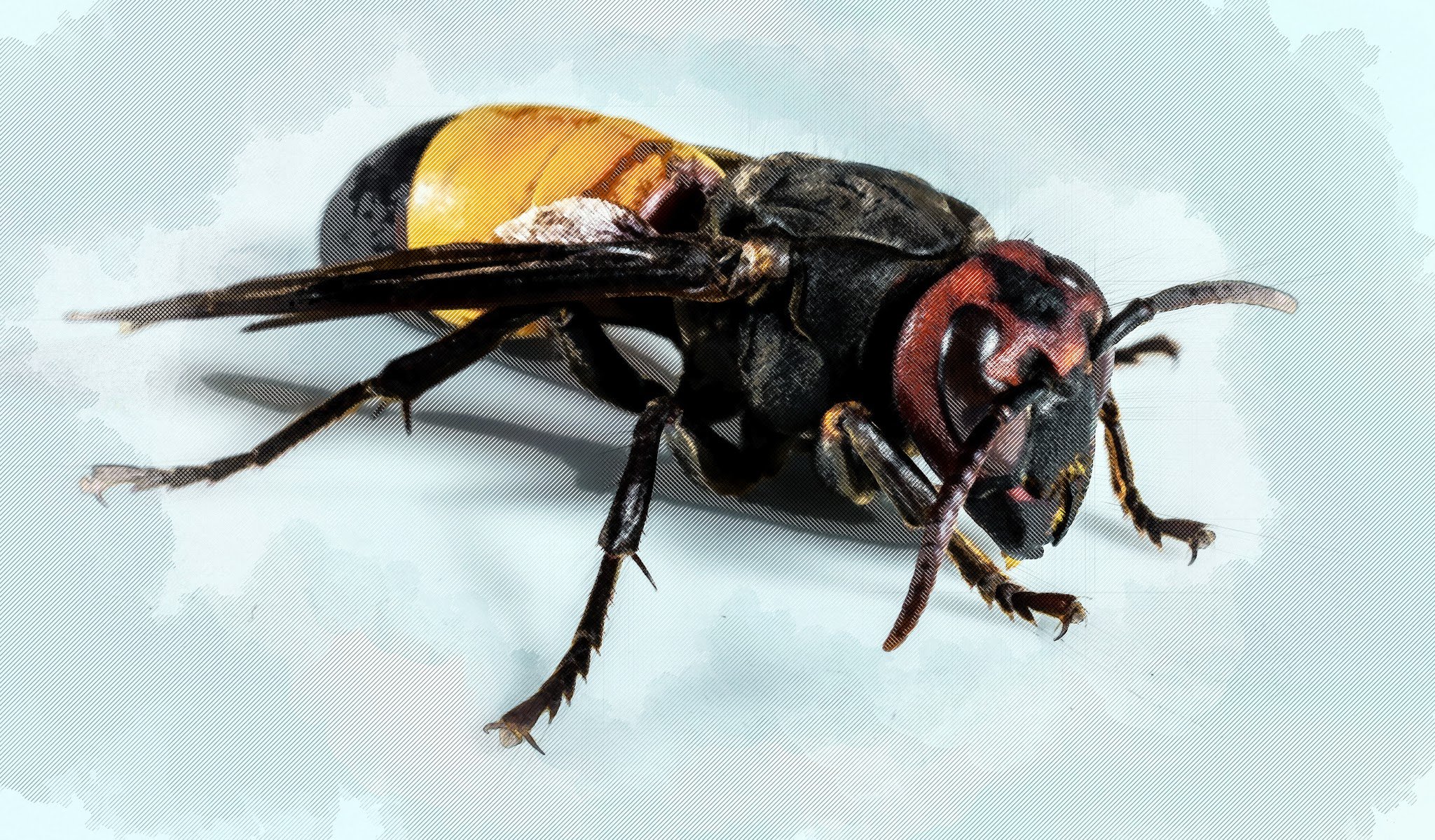 Using open source images can be tough to get everything to just the right size to fit on the card. I'm partial to bridge style cards myself, so there a tad more room to work with.
This rendering did a really good job of capturing the body of the bee, especially the front torso.
Source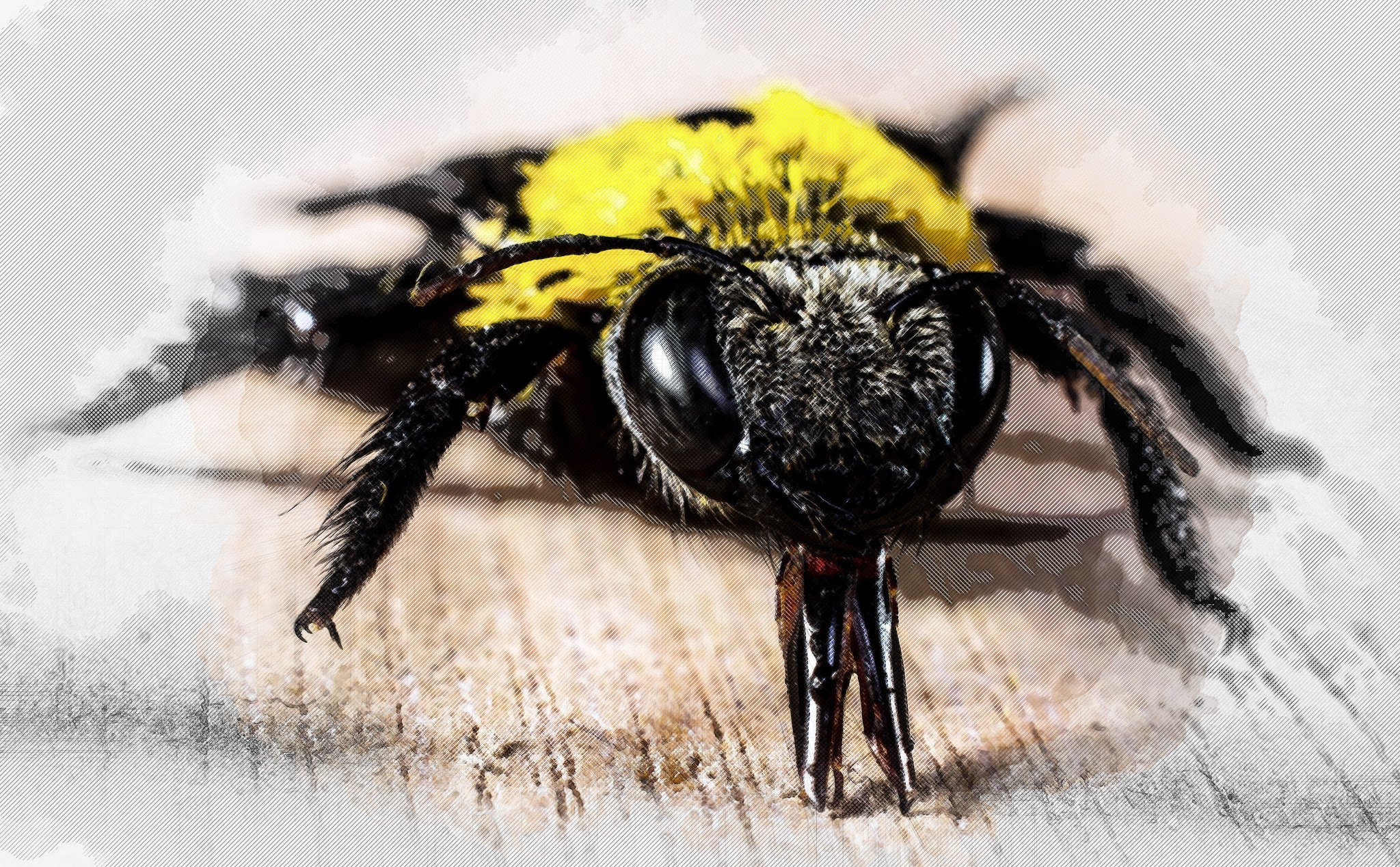 This would be a great way emphasize the eyes of the bee, which are miraculous devices to say the least. Entire sciences could be centered around the study of insect eyes. I think it could reveal many things unknown.
Also, the yellows and blacks just scream out in this picture. I think I could have an enlarged version of it hanging on my living room wall.
Source
---
I'll work on putting some cards together with the insects images I have now. I'm thinking about going with non-glossy, all the way to the edge images. Details on the opposite side of an image that occupies the entire reverse of the card I think.