Resource: Jux - "Funny spiral"
Hello!
I want to share with you the parameters of the fractal "Funny spiral". This fractal was created in the program Jux 2.1.
At first I made a fractal, the design of which seemed very interesting to me, but after the render it turned out to be gloomy.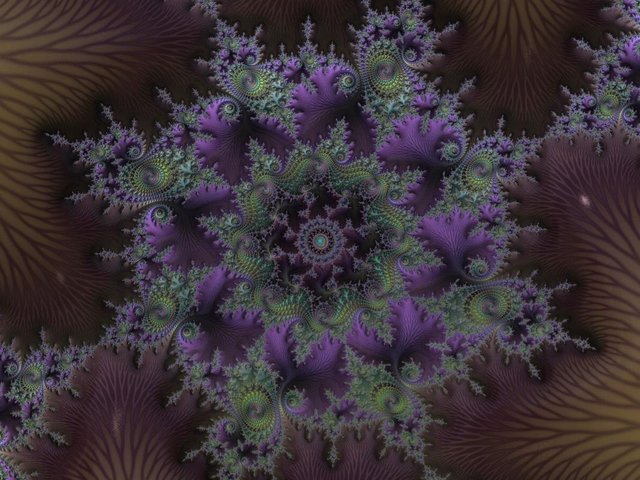 I took off the image in the chat of the fractal community in the telegram and was advised to make the colors more colorful. It didn't work out right away, but I liked the result. You can also experiment with gradients and try to enlarge one of the spirals. I think there is also an interesting pattern.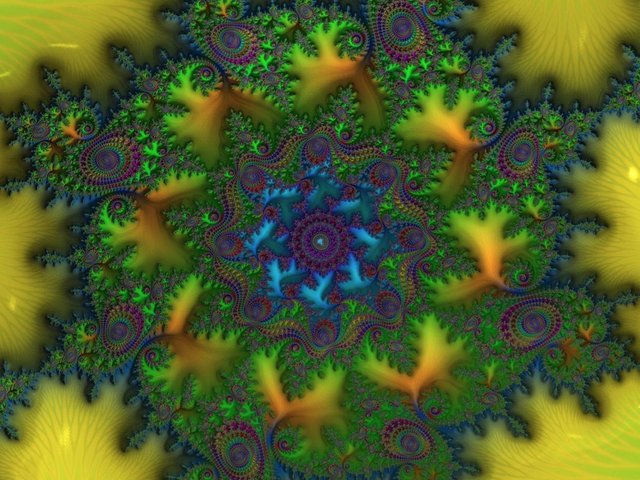 How to open?
Open the program Jux 2.1.
Copy the parameters that are below.
Click the Paste parametrs from clipboard button at the top of the program window.
Experiment and enjoy new images.
Show your work.
JuxV2.100{ eJzFWkuPm8ex3QvQf+AyWZjo92PBhSRLiS88sSAJymNHa6gZxhxyLodjSf8+p87pjw/ZgLUJYsDC VHV3dXfVqVfz+7/Hz6/3u5v3q/3DerddhLl37umTq+X2erW5212vFt6ozz8cVvvlATMeFsn18hXv alFyjuD+dX1z+3y53izy3JmcH3efSHqRP2yxZL3bv1k9LHwB4+2H5Wa1cDZ69l98+uRfu93dwqd5 LwnTXqxs4T8W3/l5yK6k3mOtIQRXuzsO/9PkhBBjcqn62FMrPtenT15t1ve43mGNvRaY/X69+vRs e3Pcd7rtT/d2F93X6Bf79eH1br09+N/hBZN0tdrfrN6u79ab5f758mEN5YD7are/e9wsf/jeiOfb 63e36w+/bFcPD9wvkPdsc3+7NLEvPx++f2kT7Y/V9mF9+MJppTgxf/r48WF1AC/G5gbv7/vl/XHx i8f9r6tFJPV6d9iI1sR3q8+Hxz0v2uu0+vUSN+rTn2FMfbYB9/jnxH37y+qTP9rnyAqXrFf71f+/ GQeyv3/cbW8GebX+fFQzyOeb1fb6nIET/H356+pSnnHefbmfboE5r3efVvtFmrvzhWRera/HtBew 87los/tRAcTepOBw3AzMo4J77xNvUrCteTkWH/WKv4fY0+XEPh70O/873HFS2/LDATd8OFFvzI3G sY683ePN7YBNnviX+gPj/XK/pg+eWwl8s9L5vDe7w/IwHd/MbnaSW554z+4O52vAOlqznQufBpaH IeHEhx9u/eKCDIN8e7v+eJjGnt2M49BvXm2ur5YPvxxp0+8Fg2uPZ3vx5cNmdcl6uzoZCH//Zb+8 NgPiz6vVcvsvC1WDtiHaVzMnTPiToCMixHm1Xm2uf1xvZTAc9W+Pdz8bGkm8vl0+rMbAu0/rh8NZ NBPzzP1DPrH3S9vYIg6gd+KP81zq9oxvxnDnA9Nd8Kfi4Io3t6NJ/2NwGG2MXTjd+Umvdtdf8y/0 MXjn2gfn3eP+Z6DnOXXxFfMsCF3wqddL7jmAjD7CL53P+gp7Yk4+FY7kpVNNTPOqo0dZlFjDlrKs /fUWdj4Rd7vd4ZYaMxJx8RVjzKAZ/mW9acHtarmfkh05F/A6k3P0vqdPfnr3crv8ebO6HvnCALqG JRd95pubUUEzN6s59+BI+3BJBxsvvbTiMulk4yG6EIvRMRvtS06V4ylqfSud61Pl/F5cDEbnPOic PelutOs9RdKF82su0Xaau+qNLj35zP1slxmO17zOVxvo2LprmfNbIB1yC5zf8O8sIL/hDkbbqWYx hV5bJ233Sa717CNpk5dqqt12RsUSRLeaHWmT1xOKAQ57E+ehq+g57E0cJtVuFwVt4gJ8MwWOBxMX uoO+uD5kHiemUjppU0eM1RWax0dTp8fdSkqkTT2+tpztIHNvUmbQfihUr08mr4faaiVJ7QYYg2Sm cULtoRlZuDim7Li3nWDWKuVWm9l0JuPMfO85kGxCRGrcsCUeOJSsQd63lFZ5/E5r+Ma7dspptAPR hXWOCgdJMbCq2WMeiELs57ydOxCEAE2qgaRNLiVVx8mBOvHdO7vuPAiS0WVn2wYi0le7gGhO7y2W yOXGneEAA4GBCIWKS9bmRCj2rDFw92LyQq4FeiRt8mIJuLKZPBCxMRfoQjRNXHpMRFQQQl2sMXK9 EJpSAciMJkJxKl+pw0CEhlpT13wiNDSDoI0TeBh33dtNQY/5mdoHLZOk2Mze8ygIQp4gFgk5G5eH R0IOUkOhR0RCDBB1ACHpPt2PGIu5io6F541ljIdG00bCB/rpiR4ciZgE+CSaKxIyKfmaCOFIzKQC KNOFEpGSa8SERNrWI9zAZ0VzPQzU6aHJj/vBRyJpwS5DnbYfHdHs33LgeJC+PAxFeYQT4kMSUokK 2CshgnjSWfoPzXF97LInAMP9iTeMx2gnAV2F9NCIt5SHPnGwRjpL37lTn0l4g3IY2+ZJeCtYR/Qn 4Qv+3uiPSfgKFsM4TjxltC81UX/EU8ZwZchIxFOGgkrUeJM+c2ZUYGCZlVQCo8c8E18F/p1NM6CZ AXLtjf6Uia8G/XjiMxNfzRRC/TJqzKBLqJDzia8O8UHjCmnO+RxooMwYZoyUdCIi7pzBOOYdlEi0 zLMimY+4leMhCUJEZ/zHPJAZ0BCec8fBjNEUueG0lTjJxCEYiByMgZlAhMyIEGCaKkSiN2hHCi2E HmIysp2hel6ELaSjGHMgg5eDT2CNXY46p1A4oG1bFI4gNCcJzdOMjChqDAIAYbpD6YawUseMbmmP DJ3DRcQs03EhBhASg+nIGH3kKVjP8xy0OmJMCEp0BAdmIHxE2rkqlWEJcmYgQwoKiFREcqWlfYBW fRCjjxl2EGMoPfkOMNIuVaZEwvKZ56gyJcJzVQatWdE8N/gzhZY8LVFArMpH8GjXqeTKiIJdGlJV I0MnjUjjuotMiRmBBc28yZTwMtyvkDGsj0zJMNQUNqDTQBPNW5A+kJMYYueNgcGbWyem1zZsiztl Fkdt2BbnCpVLsjKuvR9Qp43OjiyP6MTo1sqAAxy4kEF394iCXddvw/oNiqc3NFkfM0aEa8wwsGMs niG0yfpgIPhGMngXAK6zoJo3wQEzEHiNQZObUORNs8i8q9LB0ZFozbZd1re81emEnbUMt2UMBoOX g8thFzLk6qZzR3/pwoctKeagYEhGsEcW7iLAYBdEJC4RYBLCjUqsLsAgrYVcKKNMSo4qELoQhMSO MpBCFR0cAJGyqbAzOiC/tlwKaVZ5MENkDusMFvAmexYinUS7Tk/oBJytj8CRH1W1jRdIYi9wVnkH KlRzErTGutgpC4VRlU+xqJfCYSY15FCfNYHohIsg8NgBVaZXgCowybtALYEoqgKcspoz03CBshqy Lqt2IjflGnyheOY05FOUOKyamdMSclTVagHb2/EIKEdgI4kHilMIQ8WFJMWqPKu0bL7RH12RPGib wHCFNYK1FUZVVUCV+dVVYhUdyFnBD/dABCGtcsoq3tlU7sfqpVTiHvBE5cJjq5RCRlRpp2LffJNJ cBT7eRRW3ikPoY6Bj5PBzFyZsVDaS8UIIoGFkTeZSGyop4tqfU8btU64jFo/OSbQUelDFOqKU6UP ADApq85PUBcpukmoKjhV41s1STmJd4CLq3zizdEAyVvYNCFZp8YyaE7zWoSGunSooqhmzjFmCHpw Aa97VkX5jHhHx1c/UK1lIfbUEKD4Romr5kHxGJkXKUNNAks0N5qSTqzAv+E9pO0+hTEaRCeQemHt 7eiXKB6cSn1HFSM0sgdAn0BR0CEra08Fd3UUnmUZbM0iOgzttlPHAMtZbDc6shnpkcEgRPYiKaiZ ENzMOmgdVLpnOg2tzsJZbYPJQFc6dSWZIYJFBAhl24Lcpfan0J9R4Tr1EKy5UERU6jxUdakObSuF Mz5l7N+JxFBVczdCJzRqAUGqs4IIjcBt9DpQ1Cj25bE6JcGSilyhU1LLLIqiU+9idQJrcboA9kWf xtrdDaUy8kZ6QEVCpMXnBNCsNA/9cFzVkBUZqoaiHg/gH8rTMbQpjGT1MlF52kltMTIMI6imRDrJ n10b8ixlotRsrRRuSF8Irmk0jwTlOwNJzIJHYJsVGZKQ39QUFXXGSBoEVmQahqsjgrLJUdGNypCS mIKb/aeWpXYFLF2isYGKMmW0uARcoEFWu0T0I/egj6HDRcLfgpTq7zhVZn7EkcSoBH/MTg3EVKnB vdRBMDVTTQwJSR2gZ7RIqtoS2wA0N1Iw4mEb3Y4CBEzIUjJFOTPyjKJginogUbhIUYdz8O6s7mZU 3kgZrHkSoxMilRelem+0JszdqKwKmzrQfOxRH5GK+nA+Q4AihjvTbRrVfIKT0TxJ1Xxi3gZlYtCd ZQIKHZBwlxyMwOl6pDCVaV/Vh8h6EEQJ6jkTQz6oEeCcZ1LJytSV8QWUcj9UwgSUnXI/Yp36G6Zq aKh4ZaFMt0AJjJKWC+gWtqCwrWAbOusdLQLjKdusGSJFkc5zVB7B5Rg7spJ1R2MmeWpAk9CXmaqL dVPEZmaqRkPiWNHO+ewGn2F0y+o9ETl4T7kE5c+z2s6agiiqJFkBQJoBKjU9omWmaNzGya5ZFanV LjrD9OSh++nBI/ioLovtqeXzTlkjR49ekM5QOvBKP2TVjBBjhYs6MFUaCGMquQsjlLWSnD5yNIAw hpmjAX6kW7ZSzNGoApMiTlGORmFVm8apEkQ6tndRum0usGkozNItI96odRvOUNCVdjHy0d0YDUqS NyJyaAJjVGsMSYXJGh4ZaNdShiuibBkMwriiMaTf89+ZqUYFBmspe/kYXSJhB52rcOJrz8wKMlEj 76NWkzC93IXRcypHBzXPxCmqEWXWwhTtLZOxMWKZhrnWwxTSeqNEQme7NnI0fEkNnpdOoMTWxGAl hPoh8cGpBqWVgJDIFpH+gFghigHKavugbpDxKbepJKhK2Ci6aKKqlA00qR+lhnE0HpwpG4VTYvE1 5/sPwoR3RWuZtdES2NOI0UVRgtUxKMpK4xLK2F4ZuTI+VcQAFQO16o0DQZ0IQIfqR2rsQ2nK2Y4P zxTPtG0VfeTzRGXiRlJA4uJVukQSYnP2NbNmr5LEWXOKwrXpeI1ugaa/s41Fd6tHqqDGlREKiE96 GG5hBDy2qGEUzTxWC3pN7GxLWhwvAPBXrxaYfUlmuW60MnbDKemQLaVpQVS/S4ewCq9Tc00OgUCS qKg2WoliPzCohdYbQ2bCNAYDVSn23soV6qDh9Ggp2YWrgw58QBBDuk72OqIOmghESSrDtzYeJXBn jjc9CSY+yDVlcGSbNDH0mwbaDW2o3xCSo3LVSdsLvtJ51/taDt7xvKOxBuHV/HU9sJnl1Yr7U7Zi 9afOGzjooopug8Or7aaHoFVsniruqmczH2NAqb5HSq7h1IMHVSt96i2iHl/VfiMpj8ZwdN8xSZby dy5WKM2mztv6K/04MBpvq0RVIY7GOyDHuFPfjQDWhm6qWijYVo06Yxb25ku6um57kVEPztRQ7fdN ymIOZ6rgTzOdWRw2B0aPHbm9iQLB/Jn42JF7O+NsdOTK9vPf/uP510xVu54d1Q/94QI4KWJVVW+R v2kF5Gc+86F++7Y9YHyrKW0FW+pvWFHNrfj0+Y17RJRxrh3z8B+vsLwZ3DHR/fECe+CtU05AZXOc 5H9fflRY0RPVH0p3ExC+wchorqz84g/S50gJ3w4Ua/dYNH7zrg77/bi+uT2stzfTD7d+sJ7vHrfX y/0X/kT80/tFwtKnT14vty+3v14t7/+6uKTfixbxl+Xd3ZK/CdvPxJsNBWrCm9XHzeqDfSvwdv9h 8afvVx+Xj5vDn+f/vr/Rly+77WH3uD9+RnR/uF18h+p/Pn1183inL2OO1PhMJfyWefqexlhv1vf3 40Opr3jnv2DbV0H3m/Xhyn6U18cypxPxuxueKEqMfcZyOtCgpu9m8sR8dn2tWaTsi4Nph4tPcC4l GfMk7ffZ44JU7/GrkaBPRZb2edpyM74U0bHP9Hg+Pj44OrICdzon+VHLieSGzg51BrqnT/72eMeR B/uehH/5hQ+Xs2ZiZIKBcwKhdT4l+q+mxN9MCV9LSb+Zkk4zcPa3X7Yf9O0bDlX9nA9GNiHMG3ov o9Oc/sH/y1xNrhj8188jl3+//vhx8lD/X3fR4wrd4n714X+y938AEwbPFA==} {Title: 526 by ru-board}
Join the Mutual Favorable Vote https://old.steemfollower.com/?r=10139