"DRAWING OF BUSIEST PORT IN TERMS OF PASSENGER TRAFFIC "SADARGHAT" IN BANGLADESH.
Hello my dear respected steemians,
Today i'm going to share with you all my two drawing of Very popular and Busiest Port in terms of passenger traffic in Bangladesh. Dhaka is the Biggest and most oldest city in Bangladesh. It is very famous for it's History and Historical Place. Specially it is very famous for the culture of old Dhaka. The place Sadarghat is very well know as busiest area in Dhaka. It mostly know as a internal Port of Dhaka. This place is situated by The river Called Buriganga. In my whole life i have never found any busiest place like Sadarghat in Bangladesh.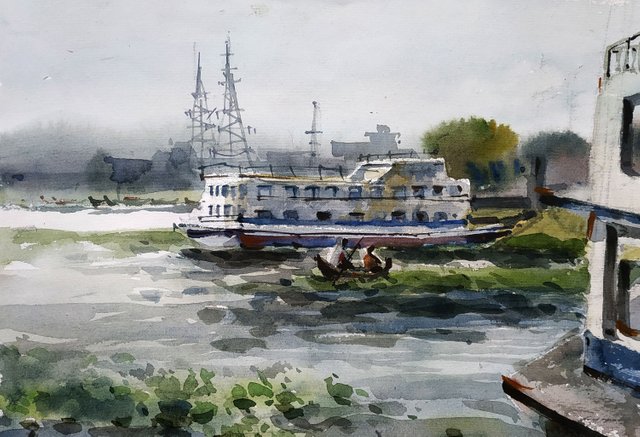 [ART BY]:
@uttambarman
The people from Borishal, Chadpur, Madaripur, Potuakhali used this port to go their destination. If you will like to visit this port you will find there some big and small Passenger Ship all the time and some small boat, which are used by the local people to go other side of the river.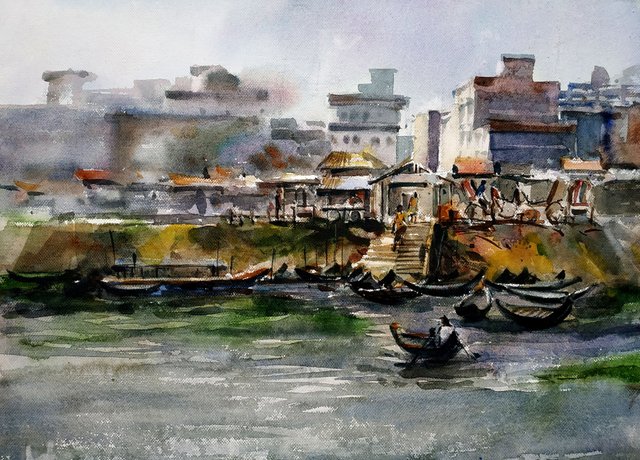 [ART BY]:
@uttambarman
I was really surprised by the busiest situation of this Port. In My drawing i tried to give the expression of Busiest situation.
Hope you all Like my Drawing. If you are like my drawing please feel free to..