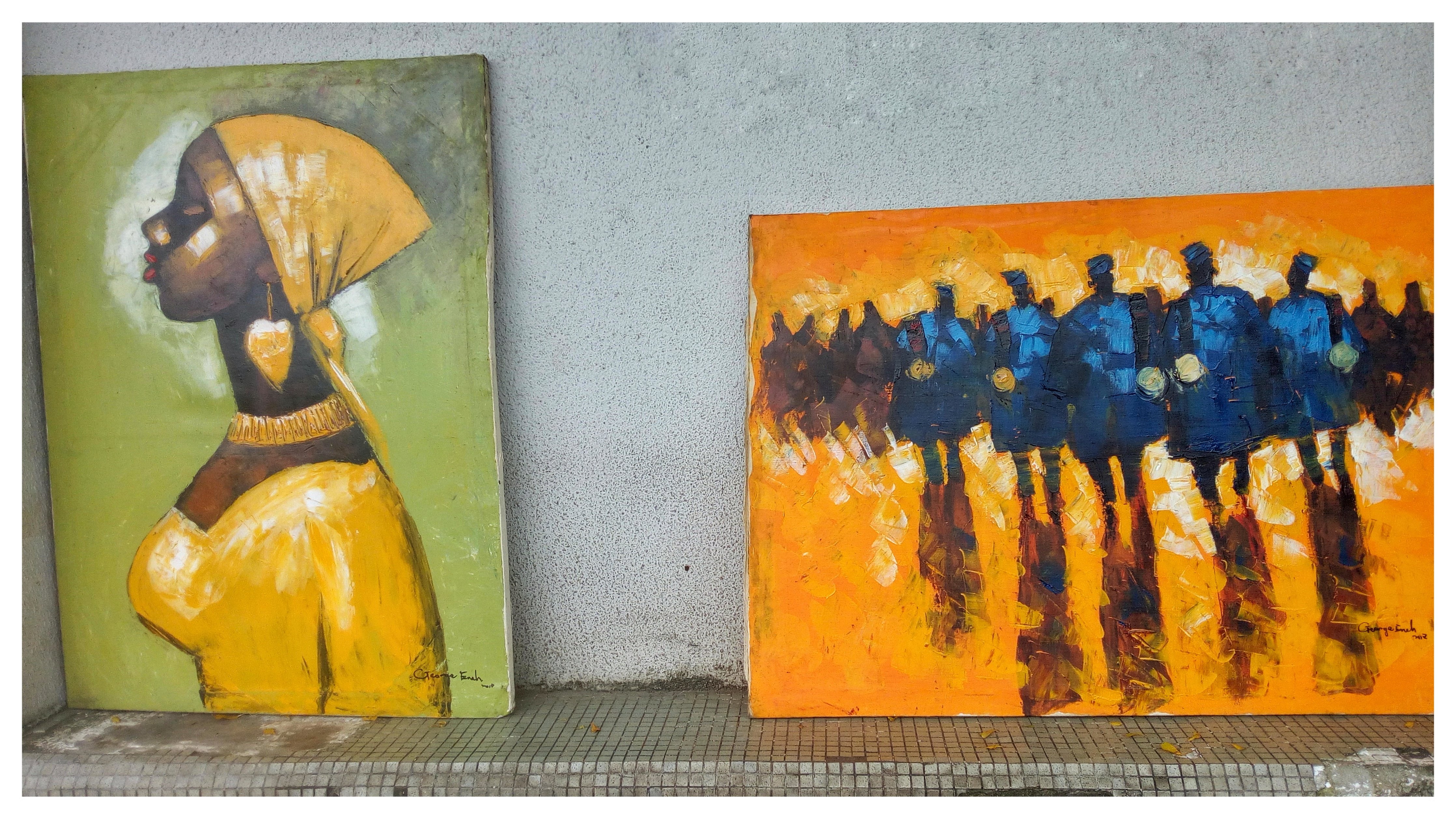 I'm a smartphone photographer and I have the luxury of capturing images whenever and wherever I want. And spontaneously too.
This photograph was taken at Victoria Island, Lagos. Paintings on a street. There were about 8 to 10 of such paintings along the street.
The artist drops the paintings on display and a contact number nearby. Anyone interested in the paintings would contact the artist and they would have negotiations on the painting.
It's a great way of business. And the paintings add a sort of beauty to the streets.