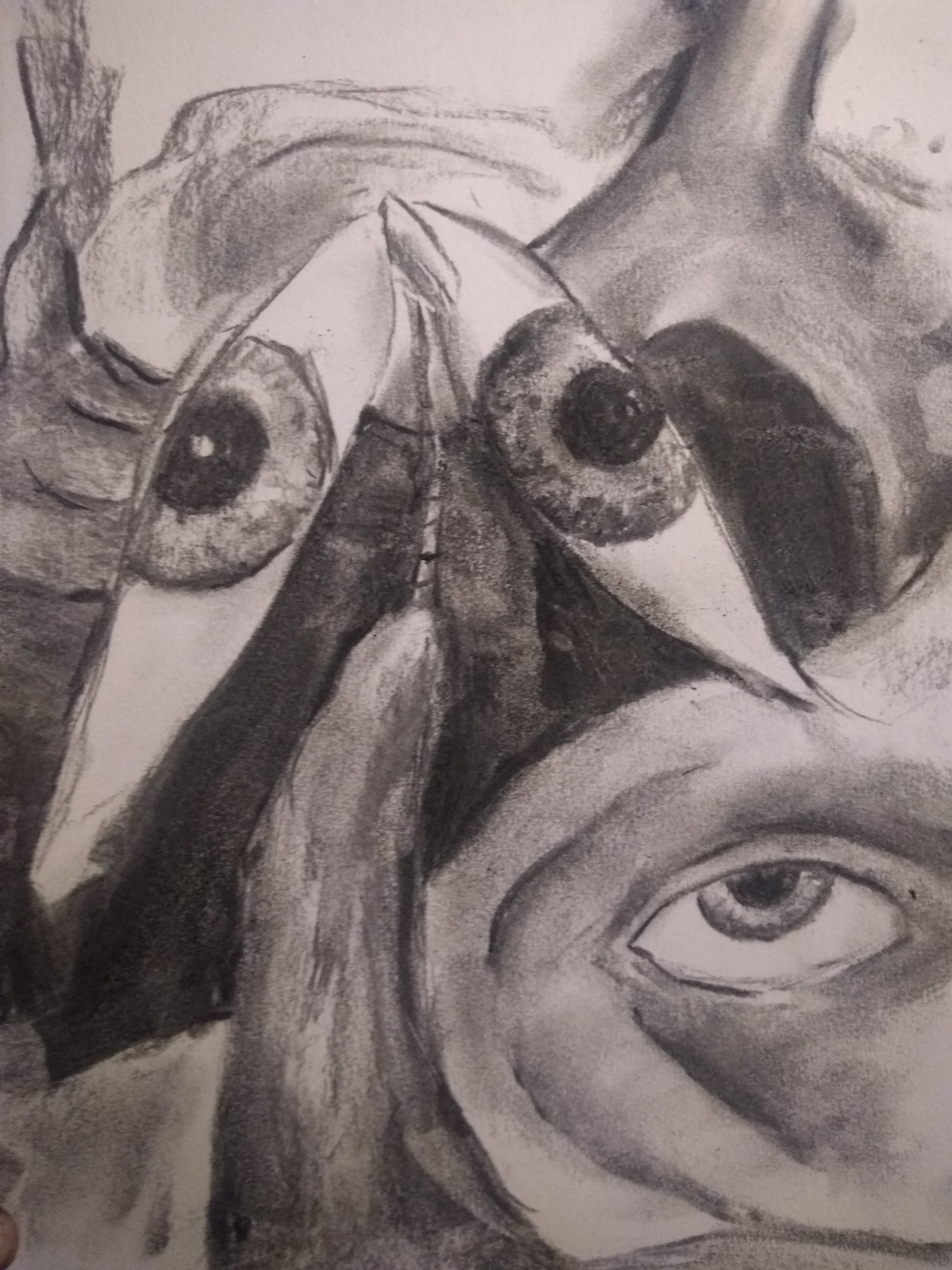 Have not used vine charcoal since college, but I have recently seen artists on Steemit and elsewhere use it in interesting ways. After buying some sticks today I thought I might draw my "Twirble" character in charcoal and share it
with you here. Sorry I cannot really scan the image, and it just got destroyed anyway a dog drooled on it; but fun exercise.
Does anyone have suggestions on interesting ways to use this medium I might not have thought of?