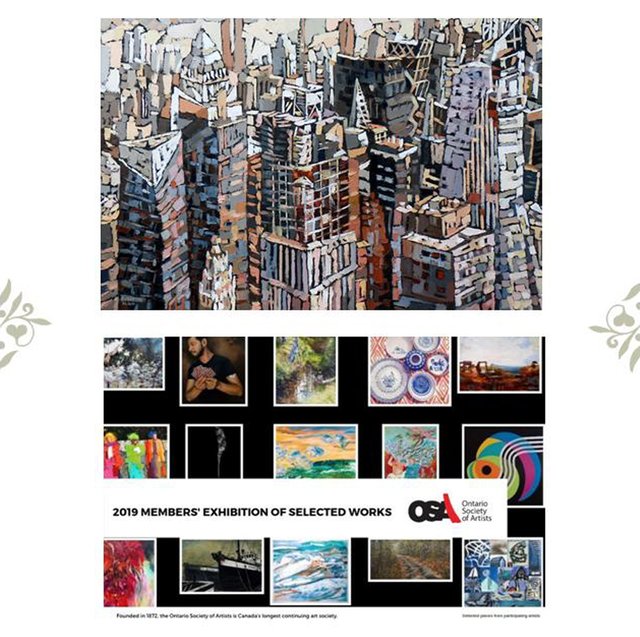 Urban Construction, oil on canvas by Elizabeth Elkin.
Today is special day for the Ontario Society of Artists. We have the annual Members Show at the new Withrow Common Gallery located at the Exhibition Place in Toronto.
I display one of my work from the New York Urban Series, among another 100 artworks of the artists from the OSA.
Toronto is busy today with a lot more going on and I hope we will have the art lovers to visit our opening reception night.