My today's painting ~ "Divine New Story"
~ DIVINE NEW STORY ~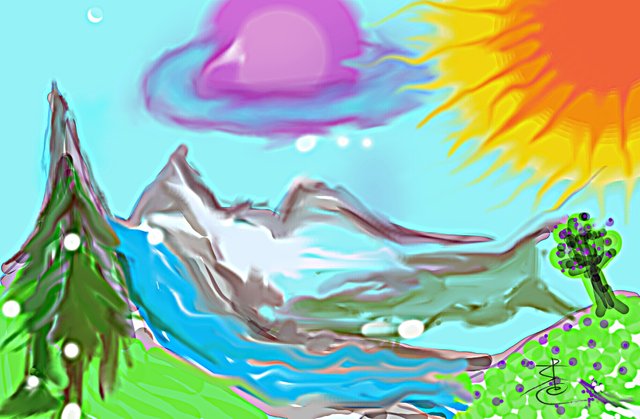 This painting was originaly created with IbisPaintX for Android on Lenovo tablet and Unsharpen Mask was applied in Photoshop for a special effect and more realistic view and finishing outlook.

53 minutes of the creation process, reduced to 5.3 min Video will be available very soon in D.tube!
the creation procces was inspired by not so pleasent circumstances. to be honest my grandfather was dying in the next room, but he's still alive... so let's pray for his soul!
Thanks for visiting my art~pages!
Be blessed!