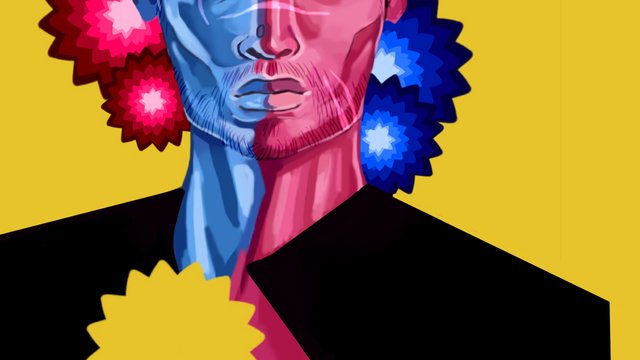 Heyo! I've been messing around a bit with colours, and decided to turn it into a bigger more finished piece. I've been listening to this pseudo noir podcast, and decided to try my hand out at drawing everyone's favourite (very sad) private eye, Juno Steel!
So here's the speedpaint

And the finished piece!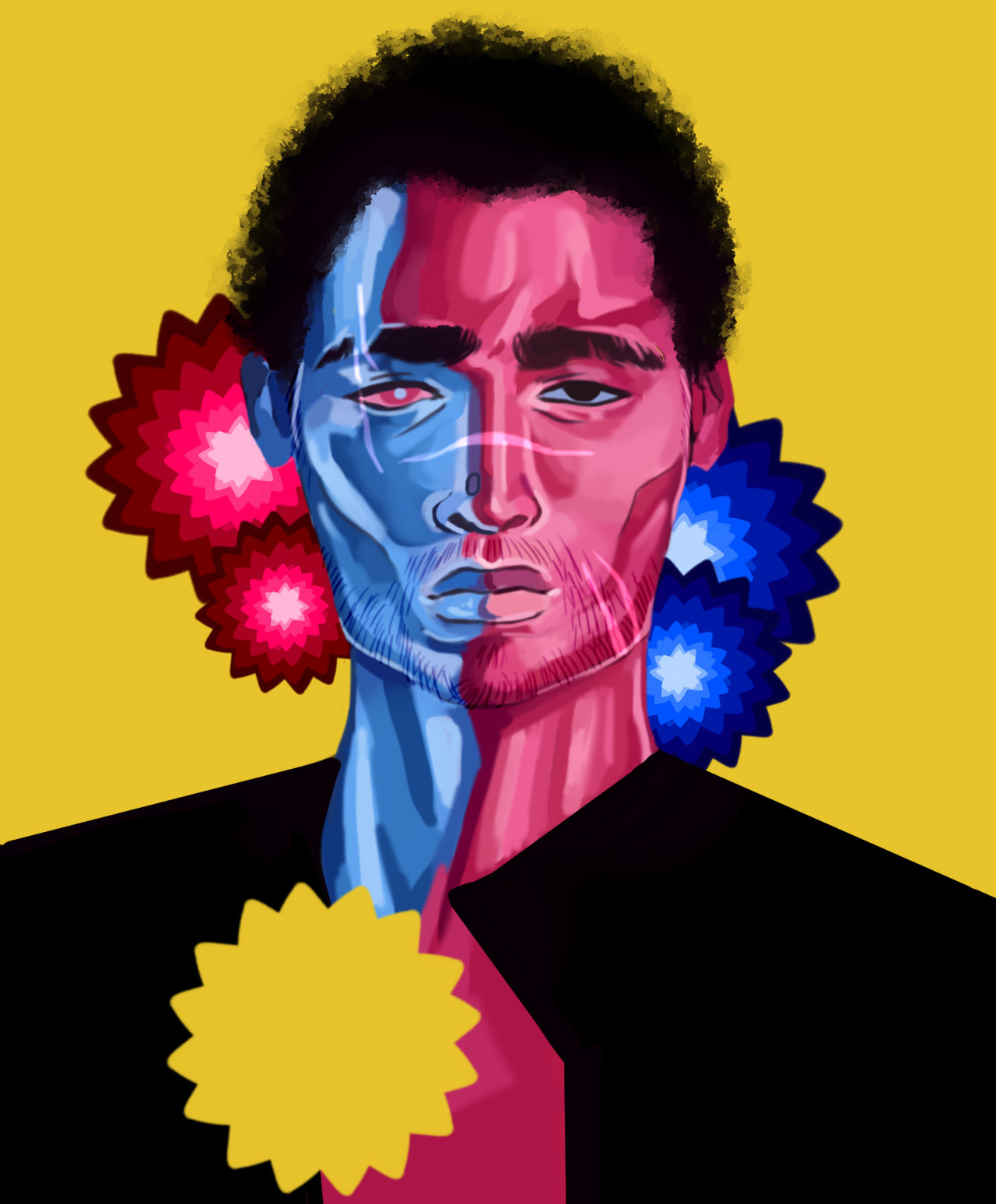 He's got alot of issues, one of them being losing his eye and then getting it replaced by a cybernetic one that, although very rad, has it's own set of problems.
Art wise, I had alot of fun painting this and messing around with colours, and I love painting textured hair because I have the absolute best brush for it. I also liked the contrast between the painterly face vs the very, let's say vectorial looking flowers in the background.
I've been working on other stuff as well and I've made a couple more paintings but I keep forgetting to record some of them, I'll try to record more in the future!
See you next time :p