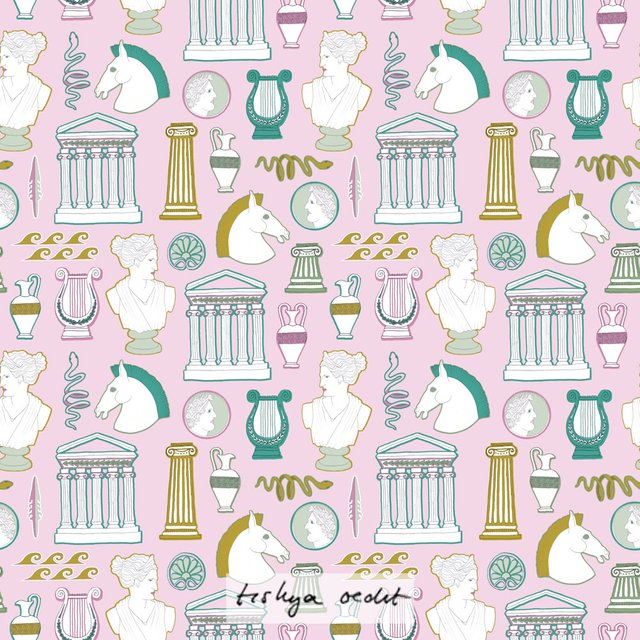 I've been working hard on some new prints and it's about time that I shared some of what I've been working on over here!
My latest design is this Greek inspired print featuring objects you might find in ancient Greece such as statues, instruments, pottery and ornaments in what's currently my favourite colour palette. I'm planning to do a few more and make them in a little collection.
I enjoyed doing the line based illustrations by hand before uploading, colouring and rearranging them in Photoshop. I might do a little post showing my work process if I can find enough imagery since I tend not to think of taking screenshots too often...
---
All words and artwork are my own and all photographs were taken by me - unless stated otherwise!

---

---
I post about my work and what inspires me! Follow my journey as a pattern designer and see what art, people and places I find inspirational here.