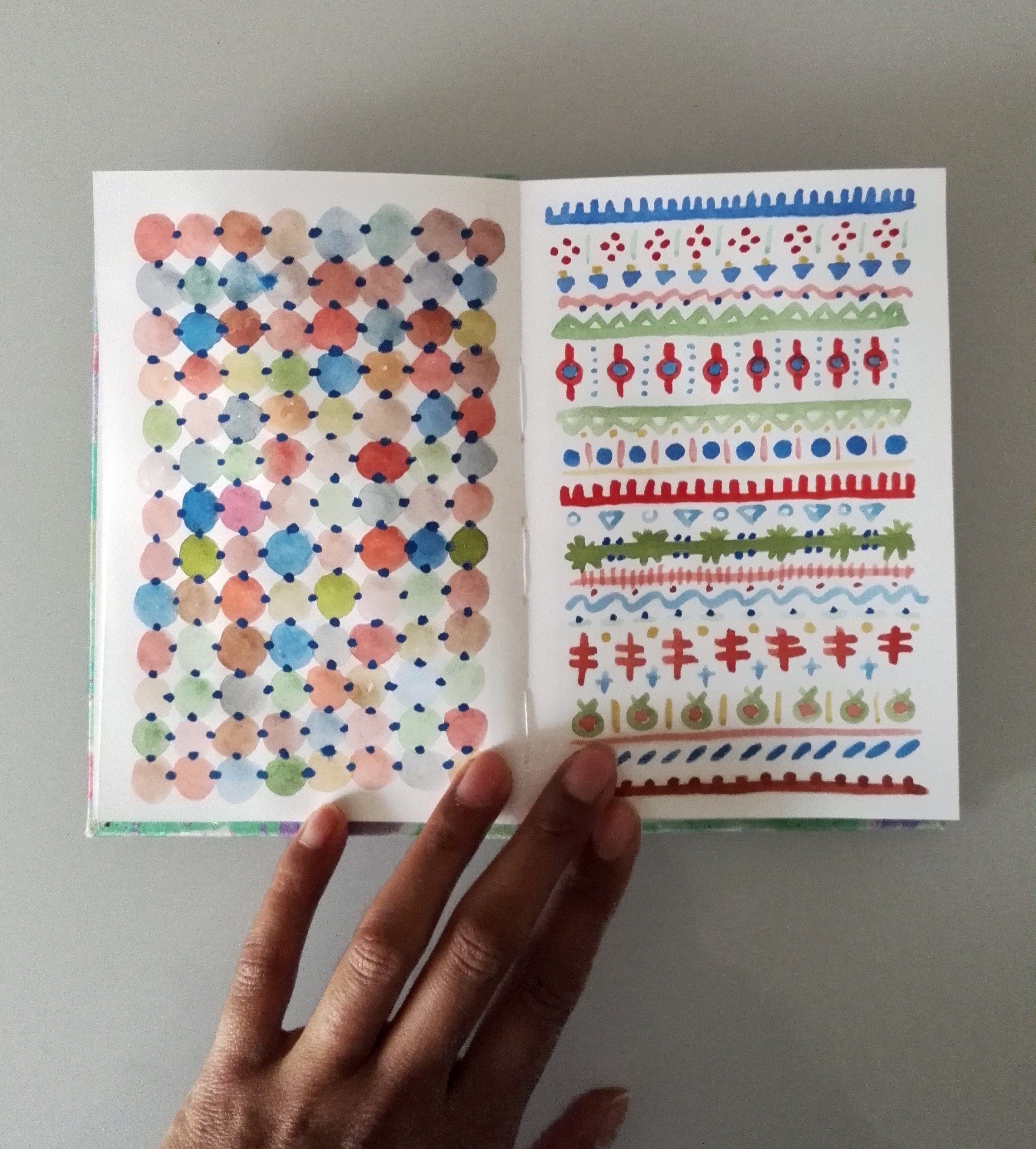 I have been getting the paints out more and more and I'm loving it at the moment! One of my dear friends made me a sketchbook covered with hand marbled fabric and it had just been sitting there waiting to be broken in. It always makes me a bit anxious to break in a new sketchbook and I've been known to rip out pages more than occasionally. This time however, I'm going to try my very best to live with my drawings and creations that I don't like, which is a whole nother exercise in itself.
This is a few pages in of having fun and enjoying the medium of watercolour paint. I've ordered a new watercolour set, so hopefully this will turn into a regular occurrence!


---
As always, all words and artwork are my own and all photographs were taken by me - unless stated otherwise!

---

---
I post about my work and what inspires me! Follow my journey as a pattern designer and see what art, people and places I find inspirational here.