Arabella
Well, this has been a productive start of the year. Third sculpture finished. This is Arabella.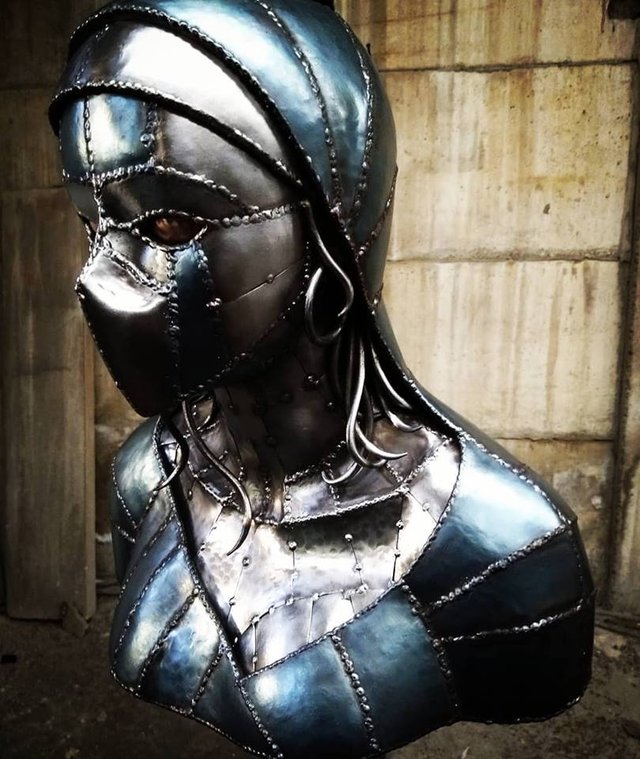 This one took a while with all the different layers. I think the hair turned out pretty good as well. I often see great figurative metal sculptures completely ruined by the 'hair'. I think should I make a whole head of 6mm bar, it would look rediculous, but a few strands of hair from underneath a hood or helmet like here works just great.
Also, ear rings. Turned out pretty cool. Very happy with this.
More to come.