Another work in progress
Not sure how it happened, but just like the previous sculpture 'Riyva', this new one also as a bit of a 'pirate' look. Wasn't really going for that but let's call it a happy accident.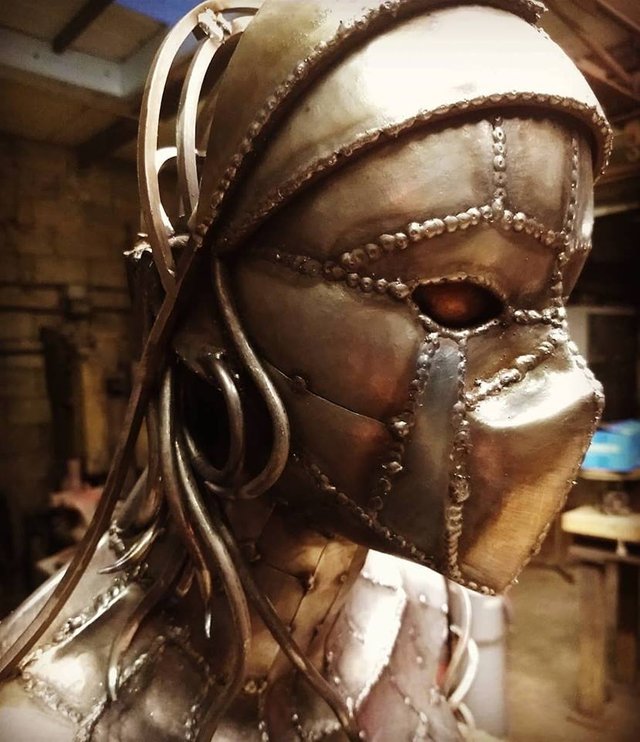 OK, so the large earrings might have something to do with it...
This is day 4.
Not exactly sure how this is going to turn out, but I'm sort of sticking to the original design. Yes, I made a sketch this time, believe it or not, but drawing is one thing and then making it out of metal is another.
But she has a name and that will help.
'Arabella'
Sounds about right.