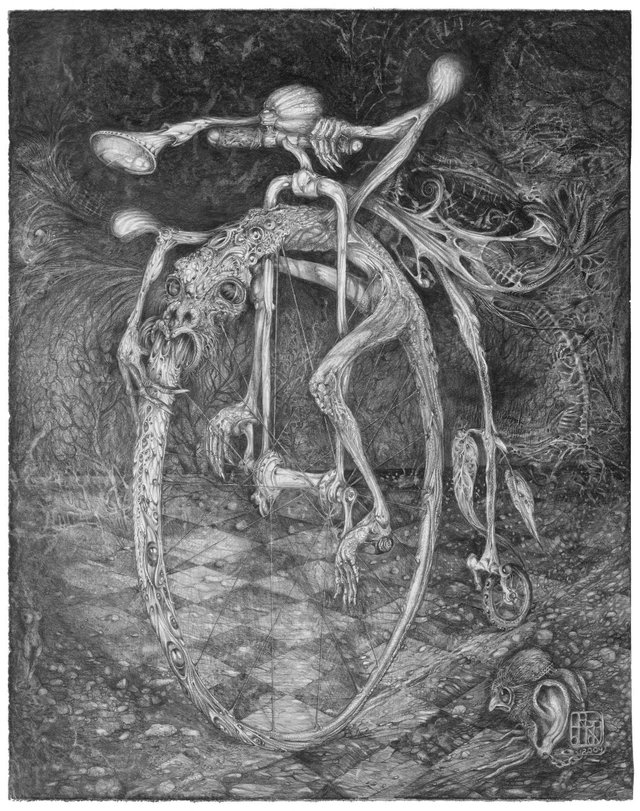 * Click on the image to view full screen!▲
use the return arrow in your browser to go back to this blog*
Prints are available on my PIXELS.COM site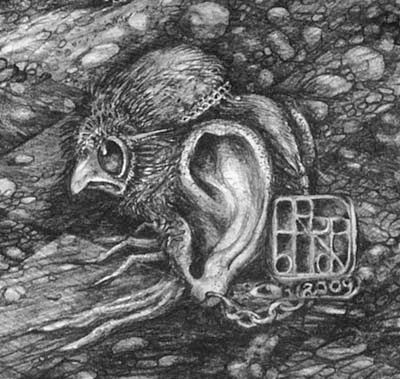 "Eary-Bird"
watching with a sad expression
chained to my logo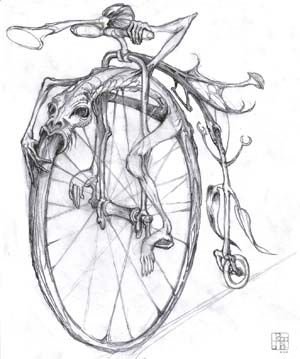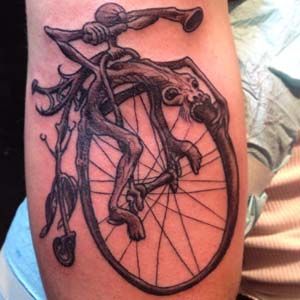 This was one of the few pieces that I actually made a preliminary drawing - it was just a small one to begin with, on a A4 sheet. Then I decided to do it large.
First draft title was BIOMORPHIC PERPETUAL MOTION MACHINE
1st sketch by Otto Rapp,
​graphite on paper 10" x 8.5"
...... meanwhile on Facebook, someone sent me this photo of his tattoo, based on my drawing!
---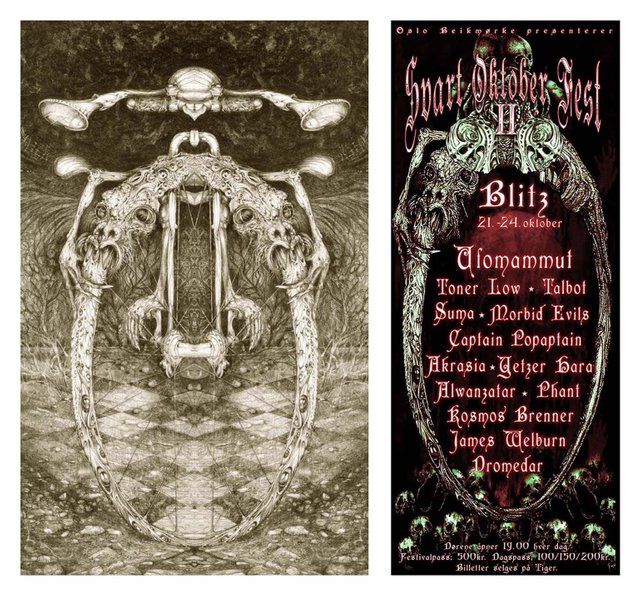 ▲ Click on the image to view full screen!
use the return arrow in your browser to go back to this blog
I played with the image in photoshop and mirrored it .........and once a event in Norway asked to use it for a poster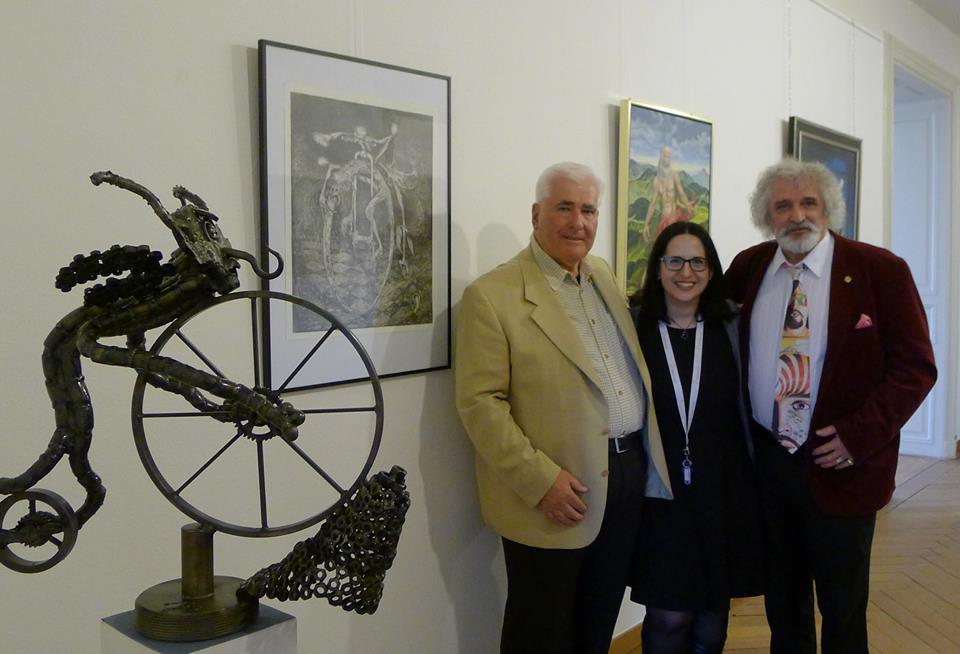 Exhibition: Das Rad Neu Erfinden
Villa Berberich, Bad Säckingen, Germany - April 9th to May 7th 2017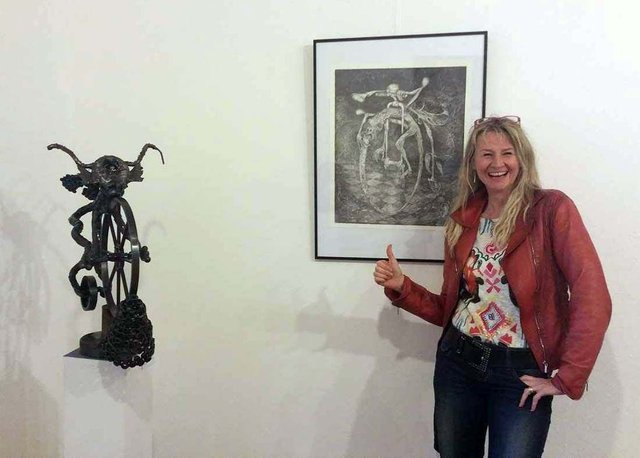 Artist Pavlina with my drawing at the Villa Berberich, Bad Säckingen, Germany
April 9th to May 7th 2017
the sculpture on the left is by Veikko Peter

​EXHIBITION: A LEGACY OF LIGHT ~ Generations of Vision
at the CASTLE GLOGGNITZ, AUSTRIA, July 27th - September 10th 2016


---