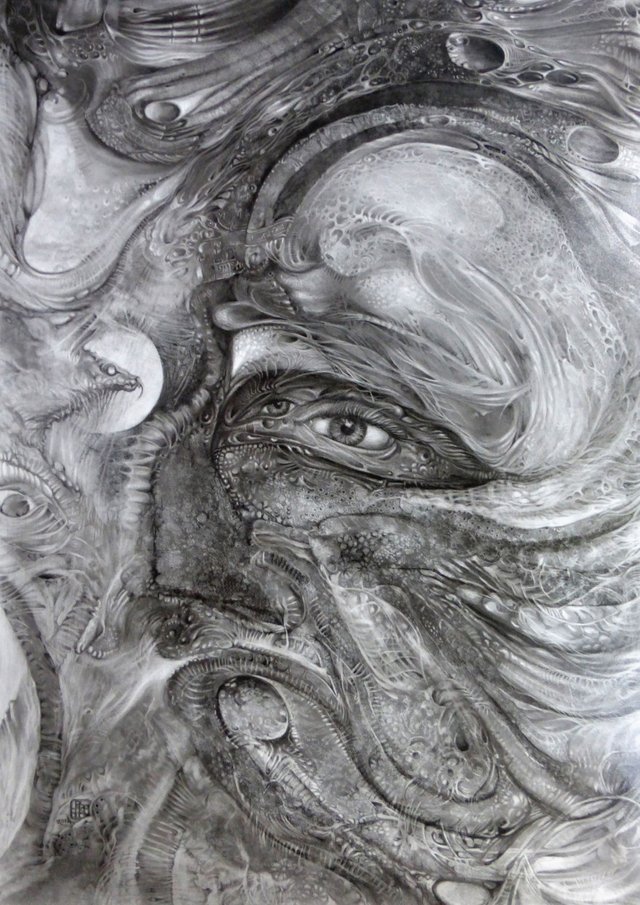 One thing leads to another. While having a conversation with @svdsdragunov about techniques of painting, I said this:
"We have a lot in common. In fact, without chaos, I cannot work. It is a dilemma because whatever I do has to be a trip into the unknown, but if I plot out and follow the steps, yes, I lose interest. There are several works of mine that started out as ideas for a painting (charcoal on panel) but once I had the charcoal done I could not stop exploring the details, but once that trip was over, painting over it would have become just boring work."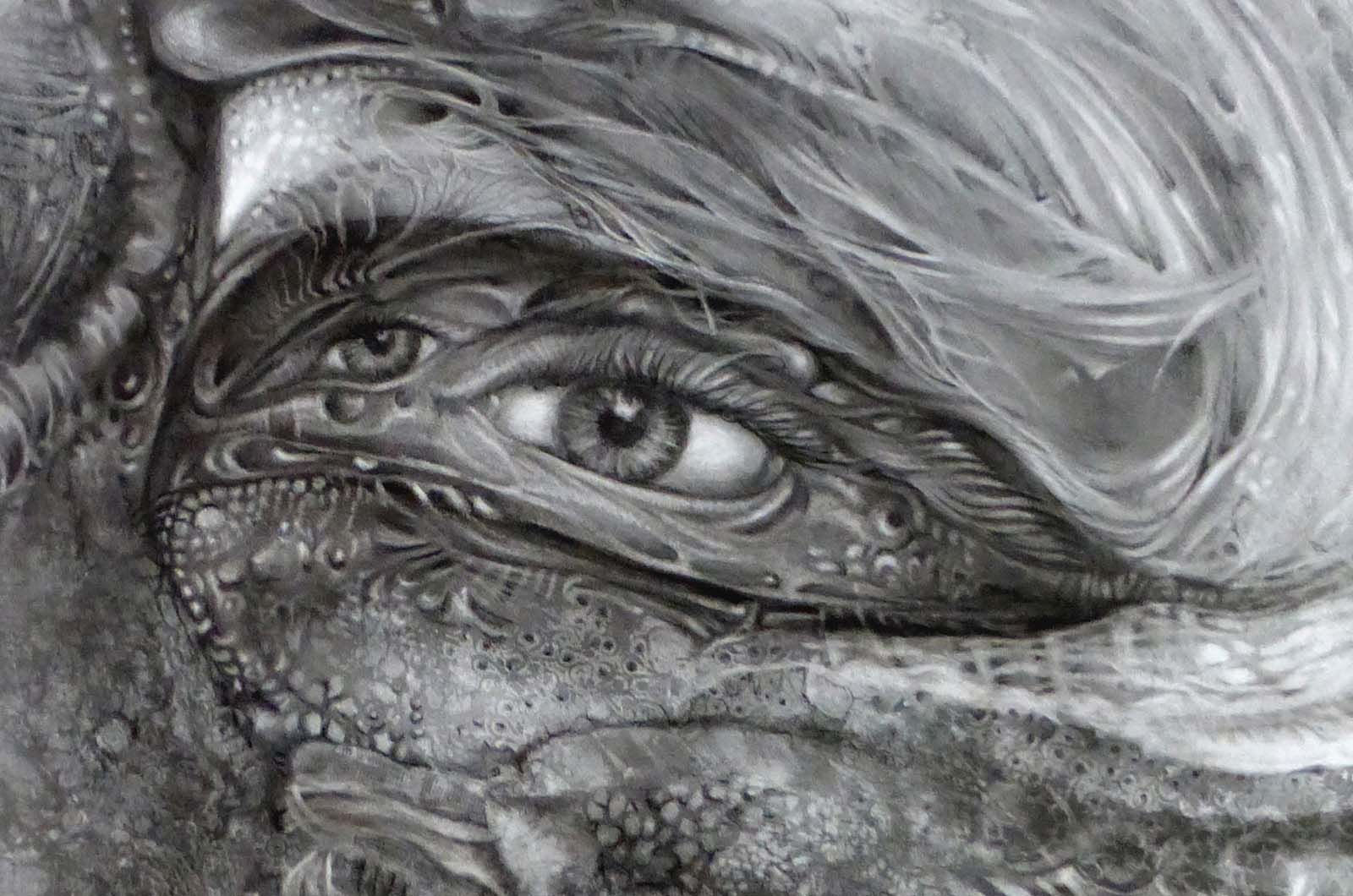 Example: http://www.artofthemystic.com/krix-krax-spirit-guide.html
More details: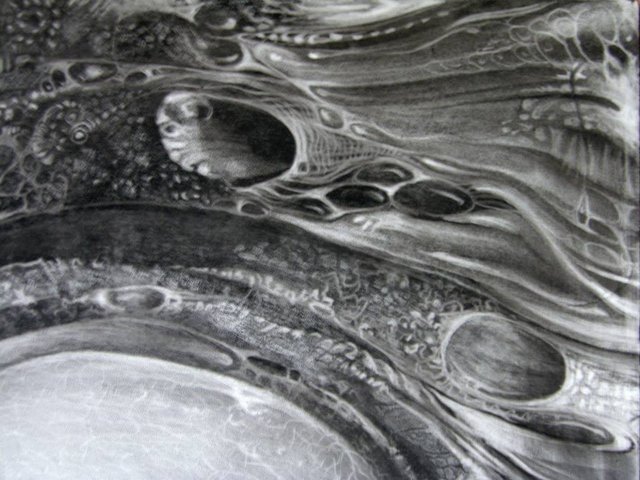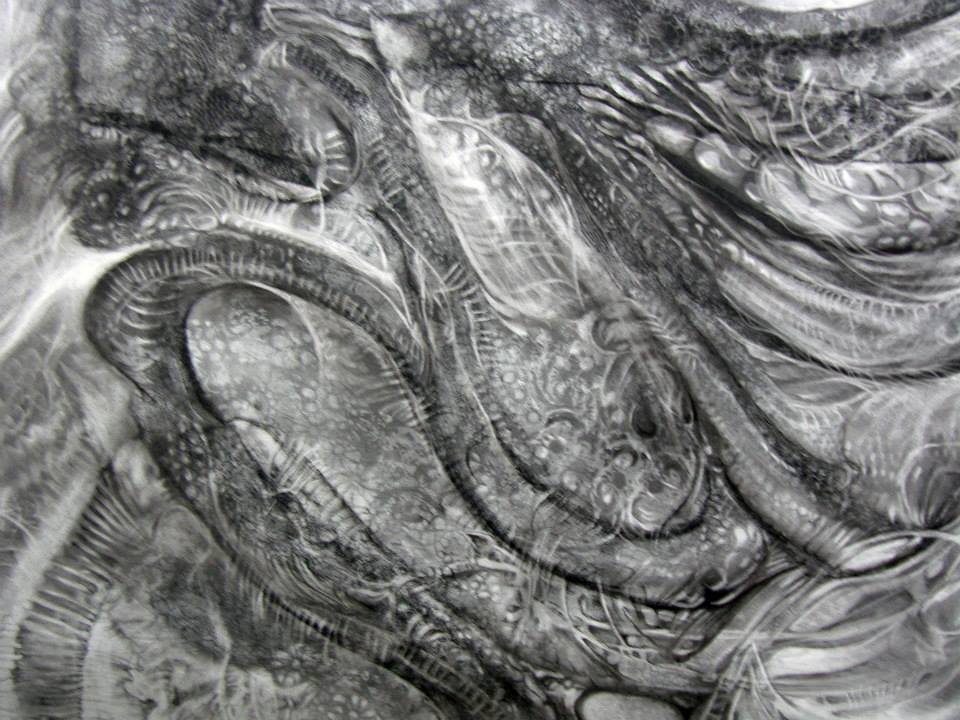 I had later used details of this and transformed them digitally to use for designs on fashion and merchandise: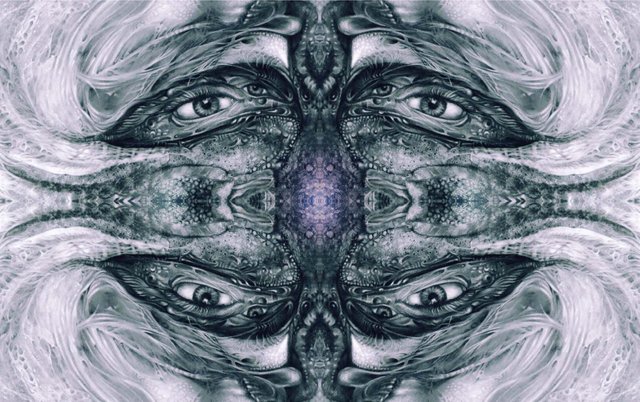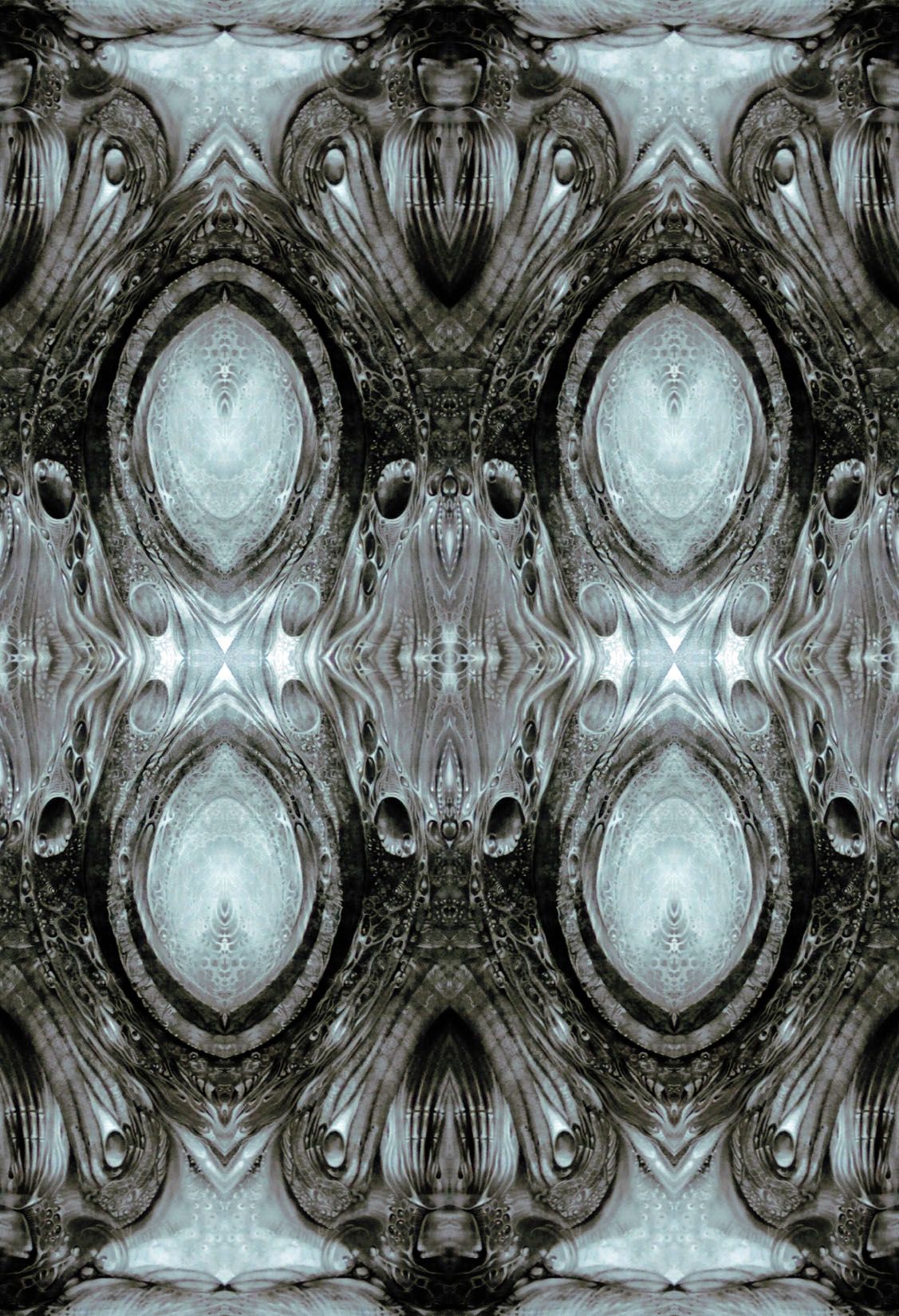 This shows how much you can "milk" a design and these transformations (and there are many more) depart significantly from the original.