Hello steemit people, how are you?

Today I share another fan art in blender that I did in a moment of boring (and free time), Lain Iwakura of the anime Serial Experiment Lain of Ryutaro Nakamura.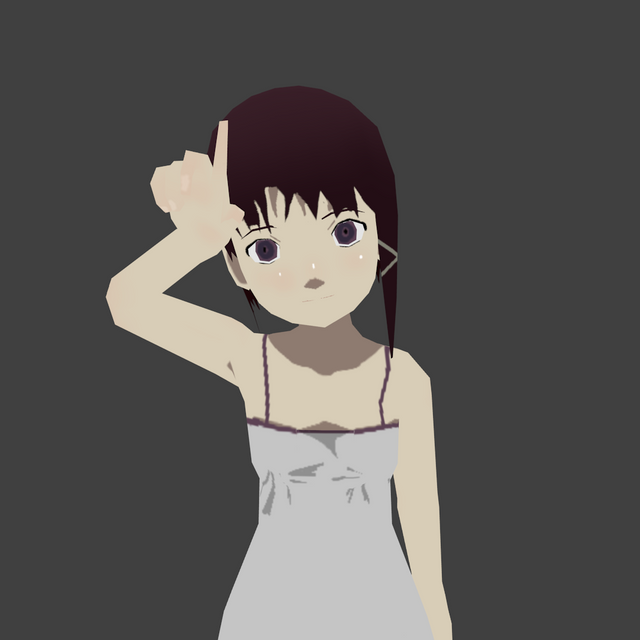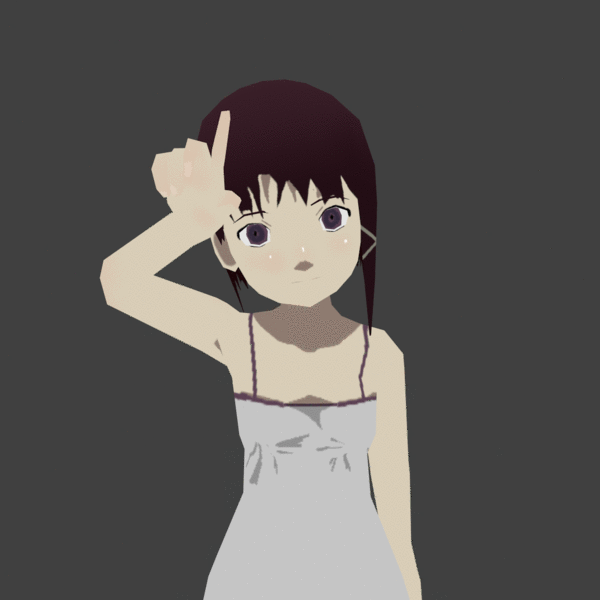 She because I got a little nostalgic of when the series left me with a mess in the brain, so nothing...
Full Body: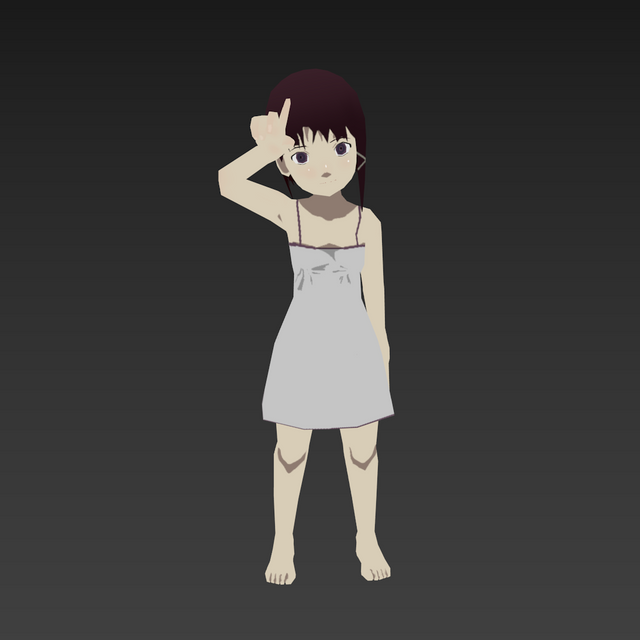 WireFrame: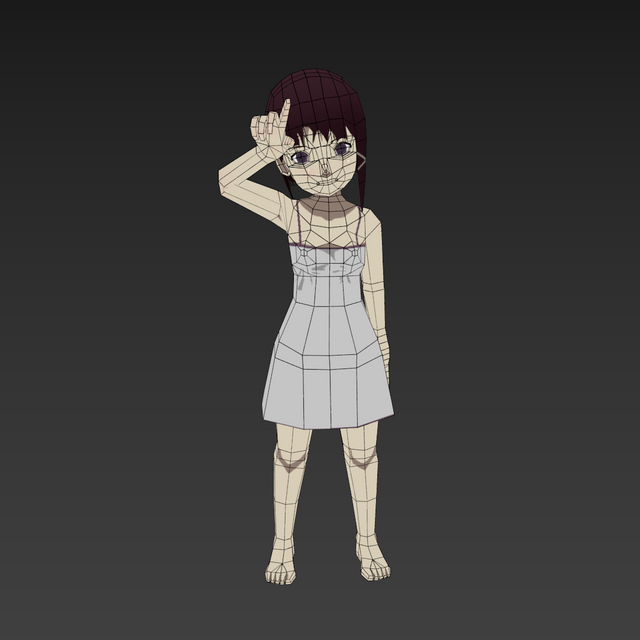 Made with blender in low poly with 2,356 Tris, and Texture made in Krita 3.something. I wanted to make the black borders of the anime, but I do not handle freestyle well, and well, I was very ugly, so I left it like this.
And, the armature: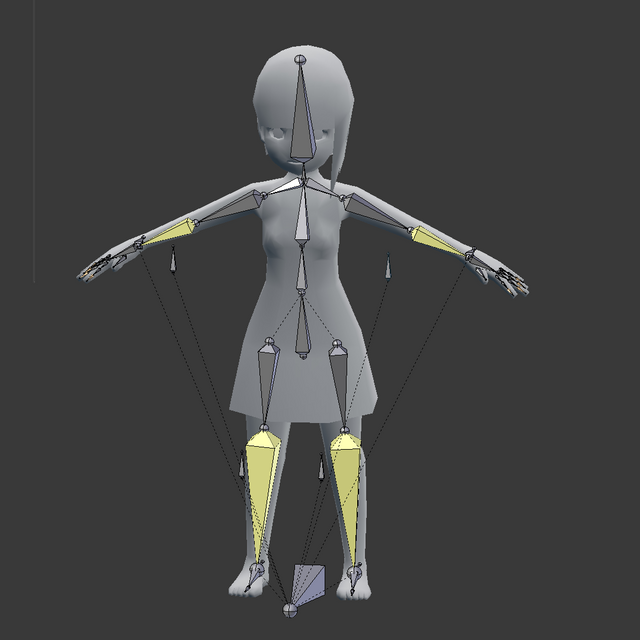 The hair is a texture with transparency
Soon more things, for the moment, thank you for the attention n_n