Hello steemit people, how are you?
Today I share another fan art in blender, this time of one of the characters of the anime Boku no Hero Academy: Himiko Toga.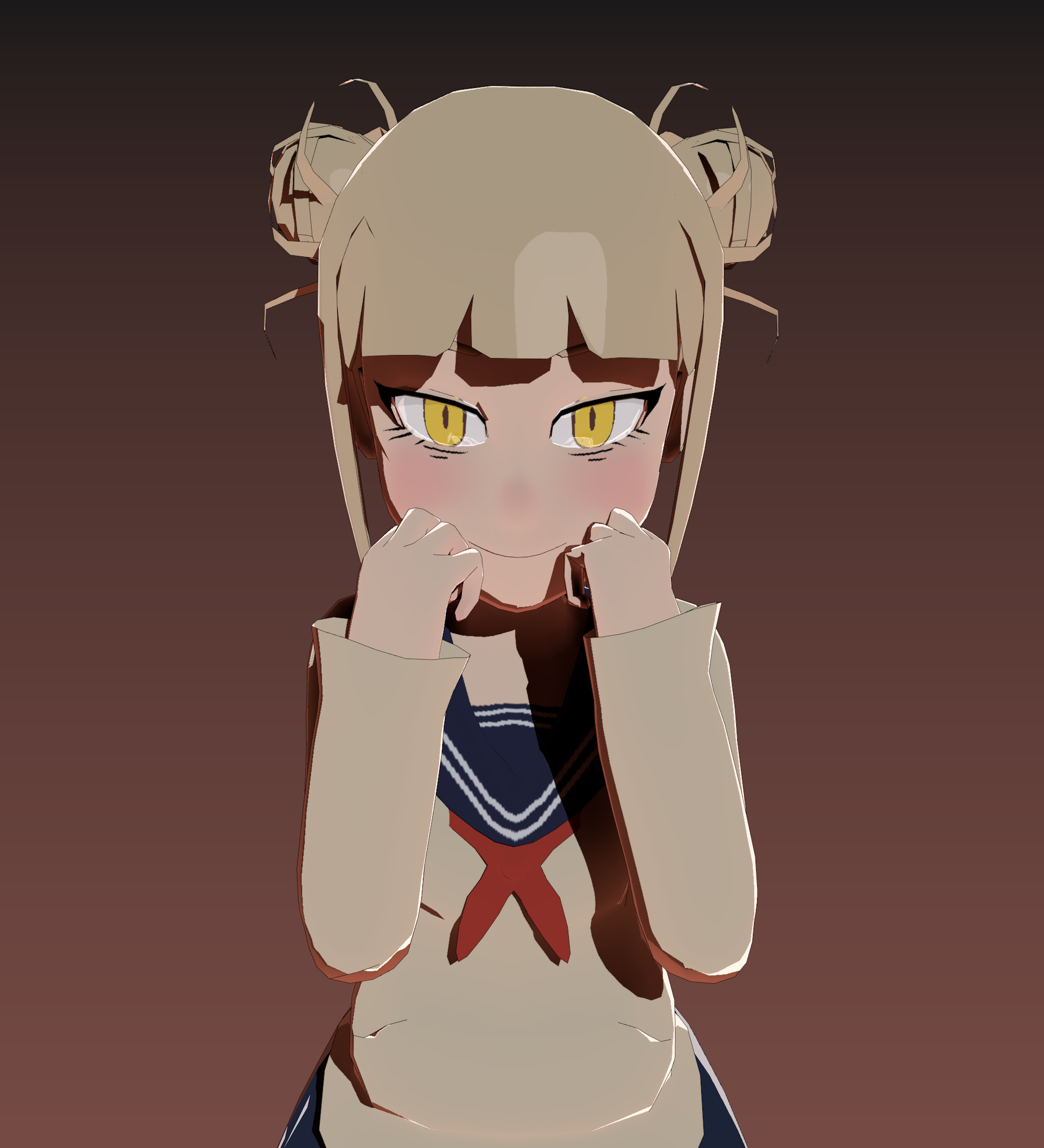 Model made in blender 2.78, textured with krita 3.something. In total of 17880 tris, and 2 lights. The animation of the face I made it with shapekeys.
Full Body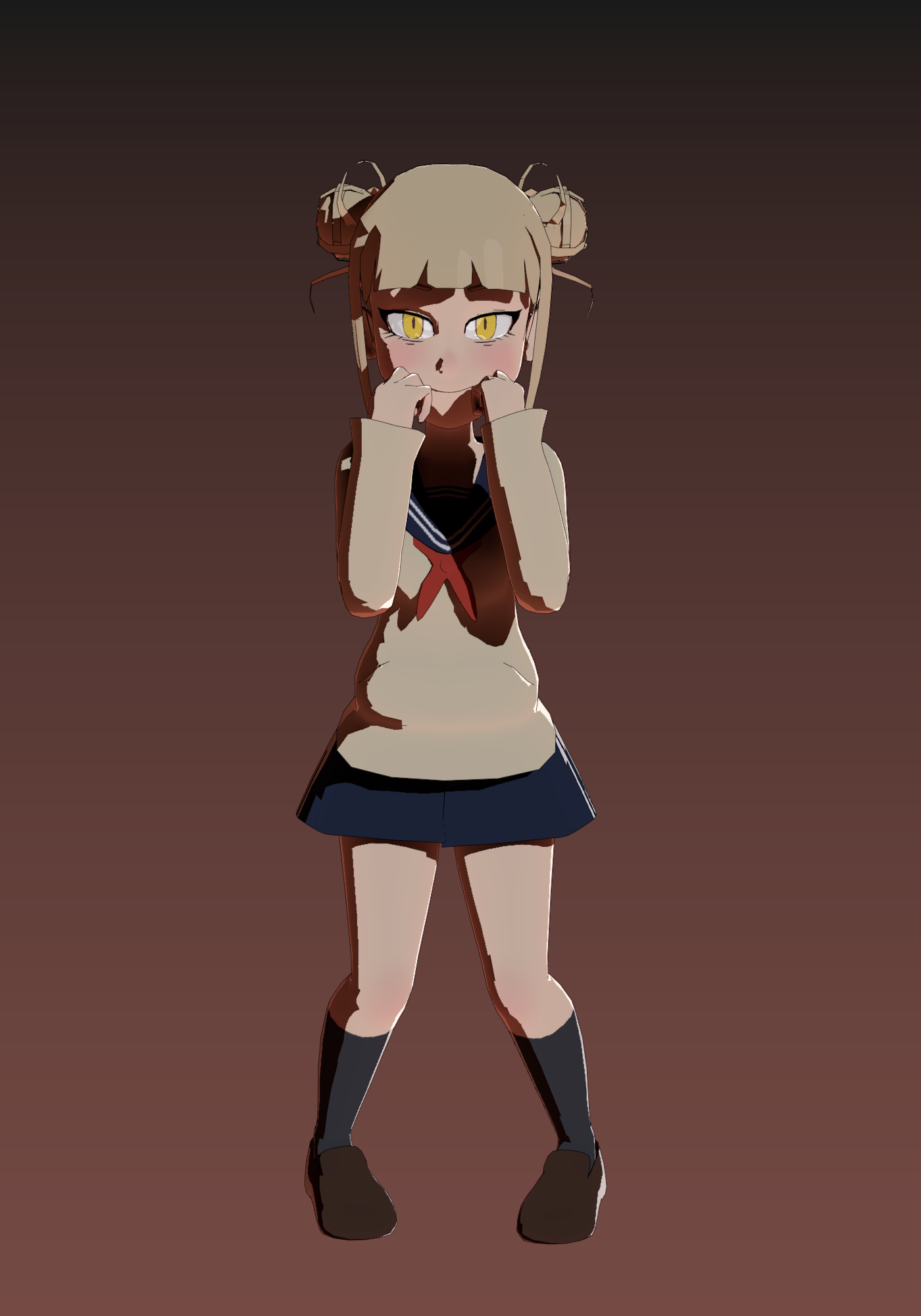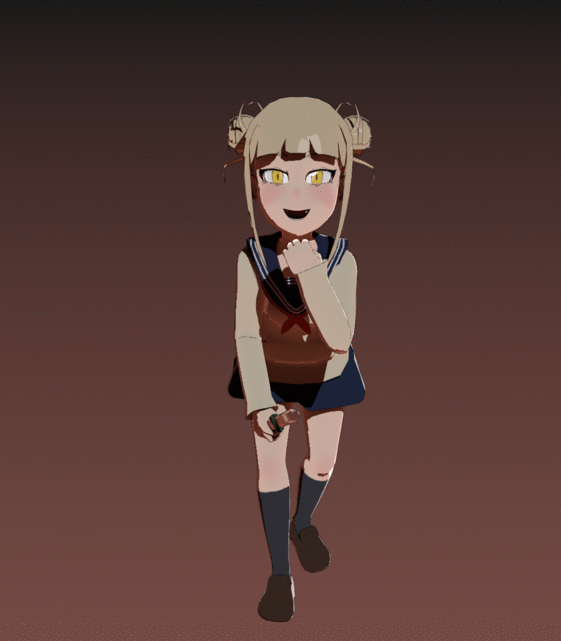 Wire
This time I added more polygons to get more rounded edges and not as sharp as the previous ones, and I added an outline.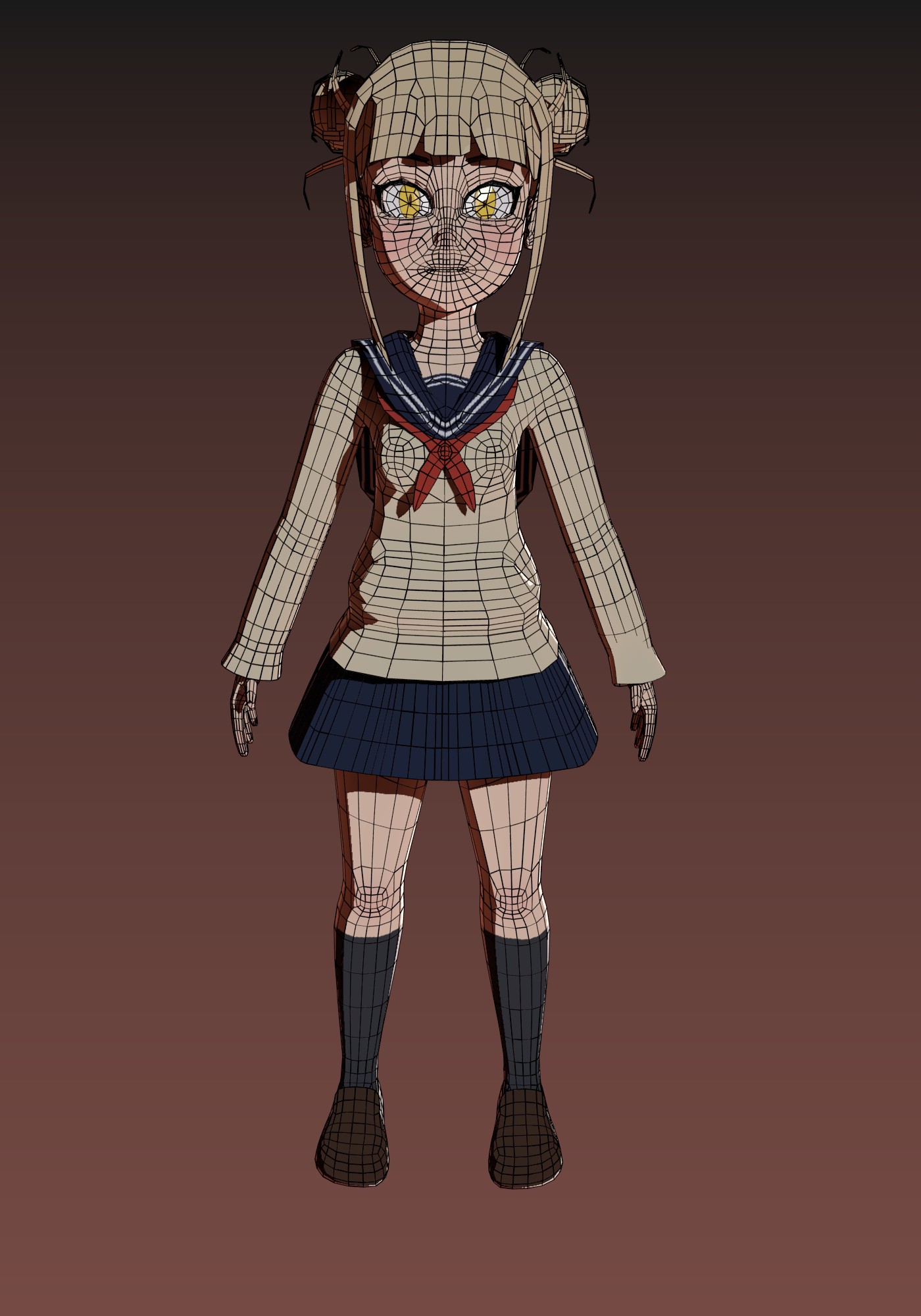 Unlike other times, the hair is not a plane with transparency.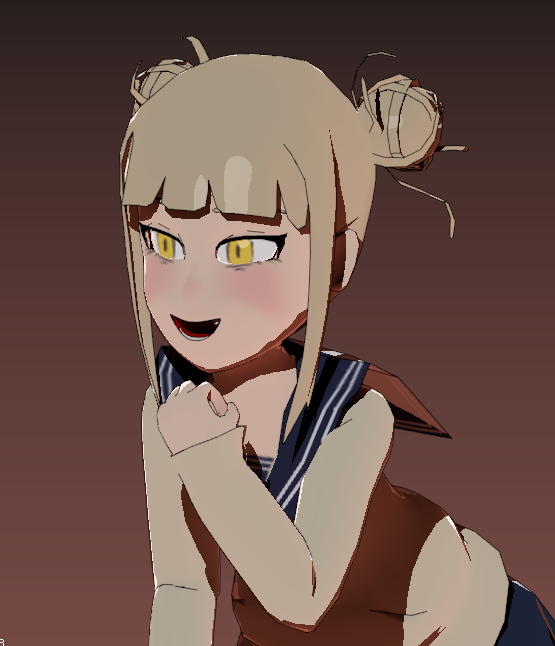 Soon more things, for the moment, thank you for the attention n_n