ArtVenture Contest: My name is Bond, James Bond | Watercolor.🎨.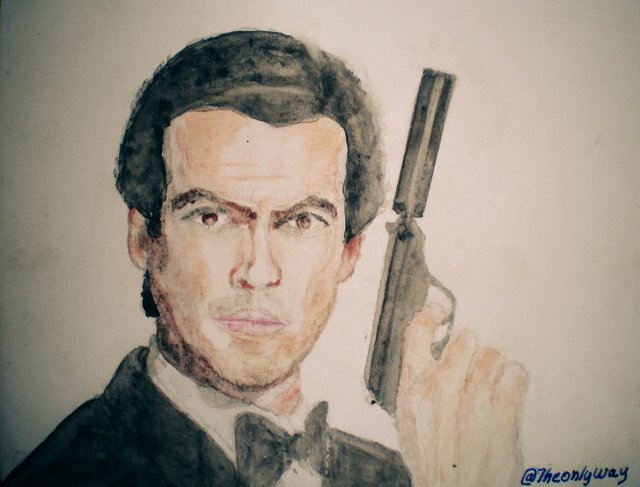 One of the action movies that I enjoy the most, to date there have been 24 films of this character, but of all of them, the character that best represents him is Mr. Pierce Brosnan.
Below I show you a photographic sequence of its preparation.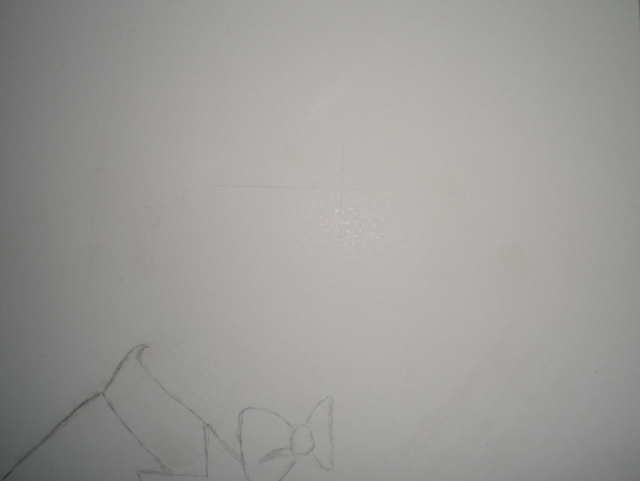 Image 1
Some guide movements were made to center the drawing.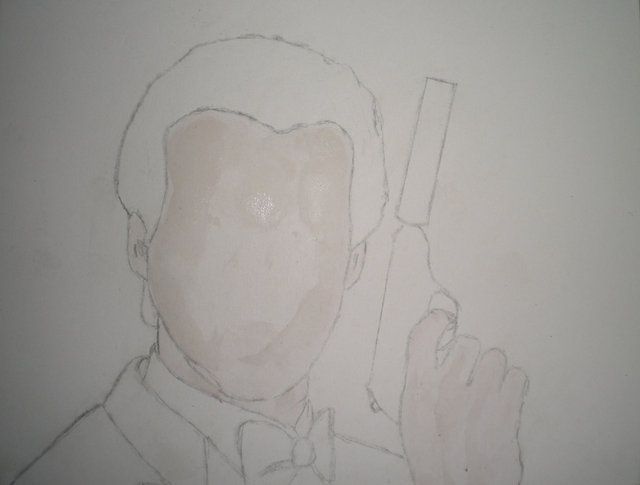 Image 2
He began painting his face and hand, at the same time to save time.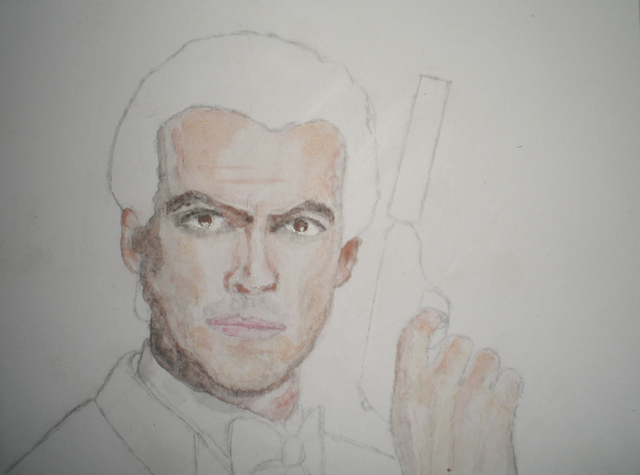 Image 3
Later he painted his suit with a little and his bow tie.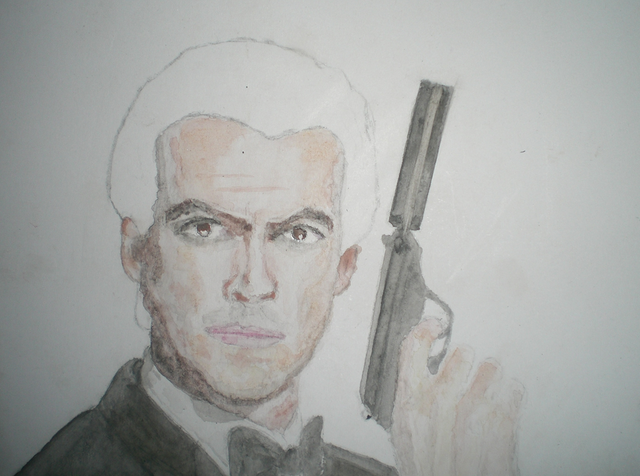 Image 4
The armament was painted with a little difficulty (it is the first time I paint an armament) and finally the gentleman was detailed
---
To make this painting, use the following materials and tools:
Materials and tools
.
A piece of cardboard.
Pencil No. 4H
Brushes
Watercolor
All the photographs present in this publication are property of theonlyway, all rights reserved.