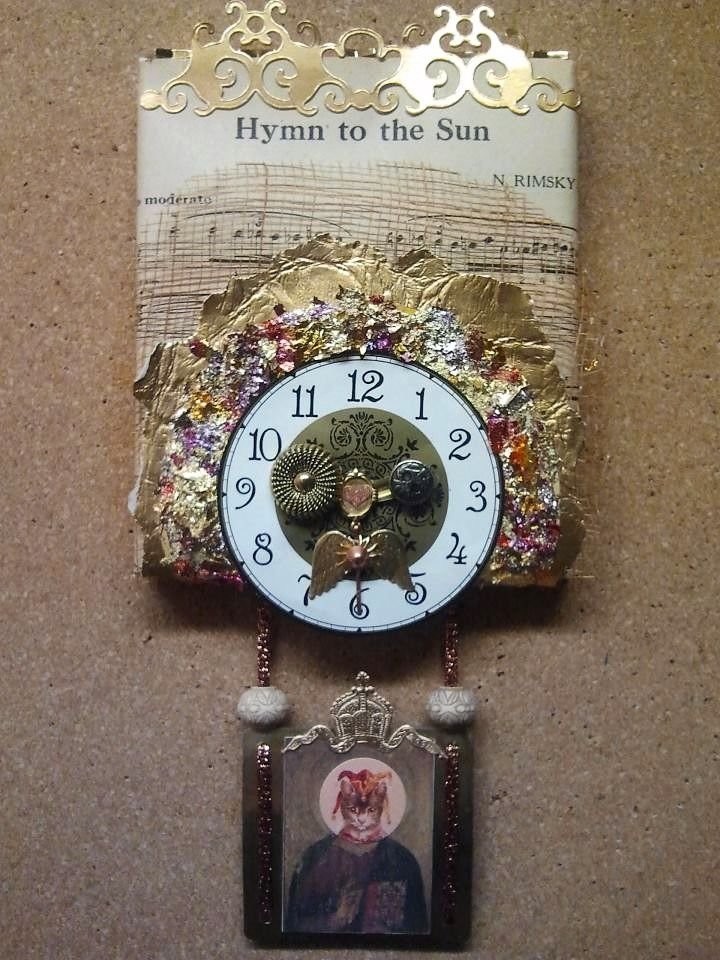 The Father is represented as the Sun, the earth our Mother. The suns rays fertilize Earths children which are many kingdoms plant, animal and human. The father is the builder the constructor of life, creating walls and boundaries like time. Why is it "father" time? Because time is just another limited construct within the void of the mother that is our Universe.
When I think of "God the father" I think of "organized religion" it is a part... but one that I keep separated from my concept and my understanding of the male principle.
Religion in of itself is patriarchal, organizations with appointed heads often male. These leaders searching for the anointed crown only holding themselves back by the box they put themselves in. This box of ideology is what keeps them separated from the "Father" they seek. Their words and actions as blasphemous as a jester kitty head sticker on a picture of Jesus.
This piece was a hands-on meditation on the father archetype. Comments Welcomed.