Hello World,
It was a wonderful day today. Thank God for life and the current state of living. I wasn't able to post here yesterday cases it was very tight for me, and it doesn't mean I've changed the fact that I wanna build my goal as an artist. Here I'm I today again as an artist. How was your day?
The Artistic Mind of a Young Lord.
It so wonderful being an artist, it helps to pour out emotions easily and I really find that helpful most of the time. Though the day was kind of task full but I had the determination already, nothing stops my goal nor ambition. So I made another little one which I hope would eventually make me great in the nearest future.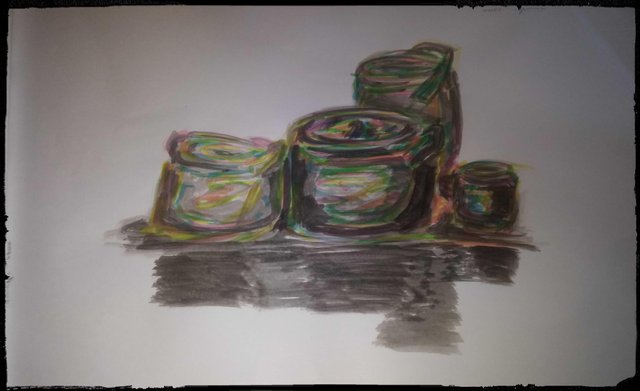 Painting like it's hot or hotter, using colours like they were fighting. This was actually what I thought of while making the painting today. I was think about the concept whereby the colours have this fighting attribute.
Why not learn this?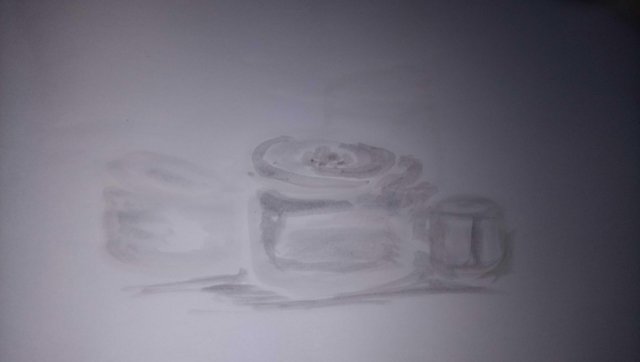 Starting the painting with just my watercolor set and some few brushes and my sketchpad. I never made any sketch either with a pen or pencil, I rather did something similar with my brush and with the lightest colour on the pallet.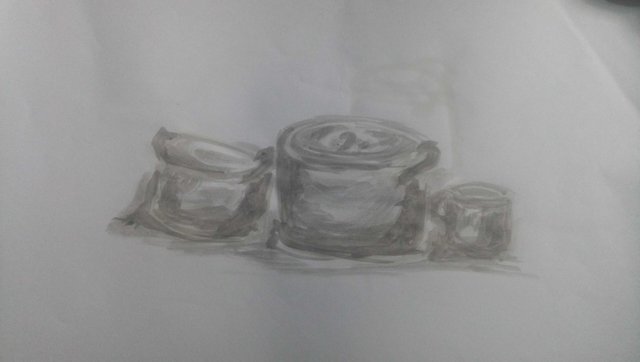 Laying the colours like it was a pencil work was fun. Mere looking at the work at this stage, one could imagine it to be a pencil work with the help of a graphite pencil. But I actually used my brushes to apply the colours from the lightest till its getting dark.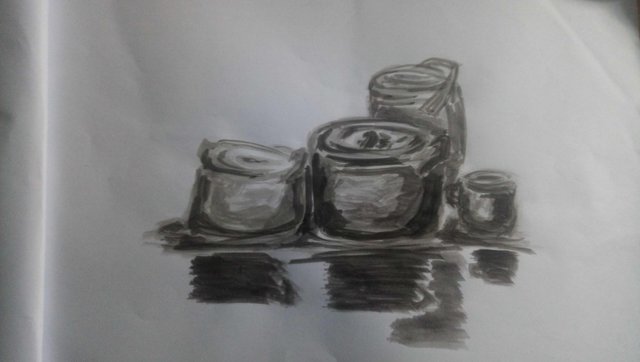 The concept of light and shade as one of the essential elements made this particular stage of the painting more effective. Trying to indicate the form of light and shade in the painting actually helps in bring the artwork to life, and makes it look a little bit of realism.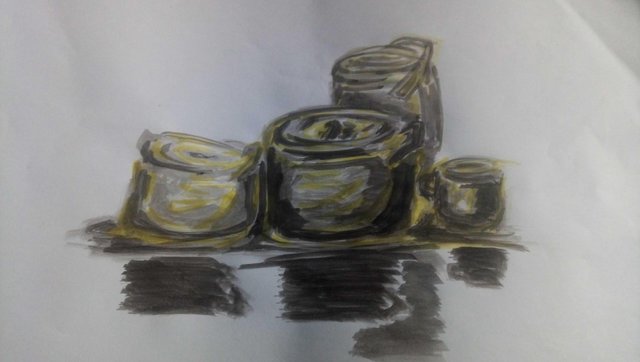 In the process of portraying the concept of "fighting colours" I ended up using some colours that literally changed little or more of the painting initial interpretation. The yellow came first as one of the lightest colours to be recognized on the colour wheel.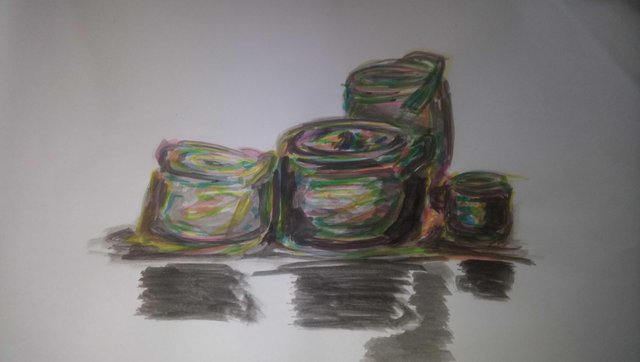 More colours coming in to portray the concept of "colour fighting". To obey or observe some painting rules. I need to pick and apply the colours according to their lightness or darkness to make the initial concept of the painting more effective.
I'm so glad cause I know my people here would accept me back. Thank you to all that wonderful hearts, I'm so grateful.
Thank you all for stopping by. Kindly upvote, comment, resteem and follow @tezzmax.