Angel of Magic - Acrylic Painting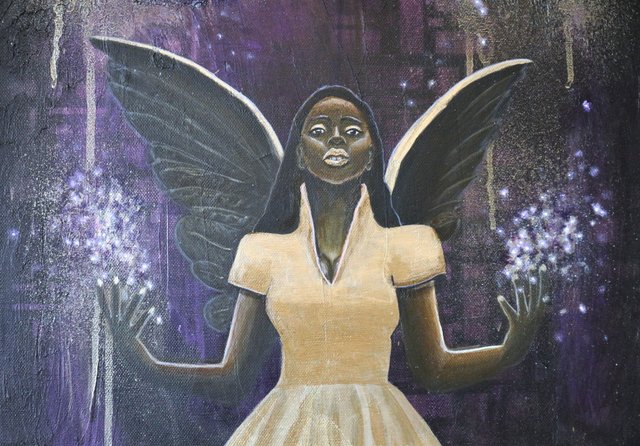 Hope you had magical holidays. :-)
I am proud of presenting you my latest angel painting.
Inspiration was a photo of a young lady in beautiful golden dress. She looked so majestic, I really wanted to paint her but couldn't think of a good composition. A few month later I started my angel collection and had the idea for this black angel of magic and it totally worked out!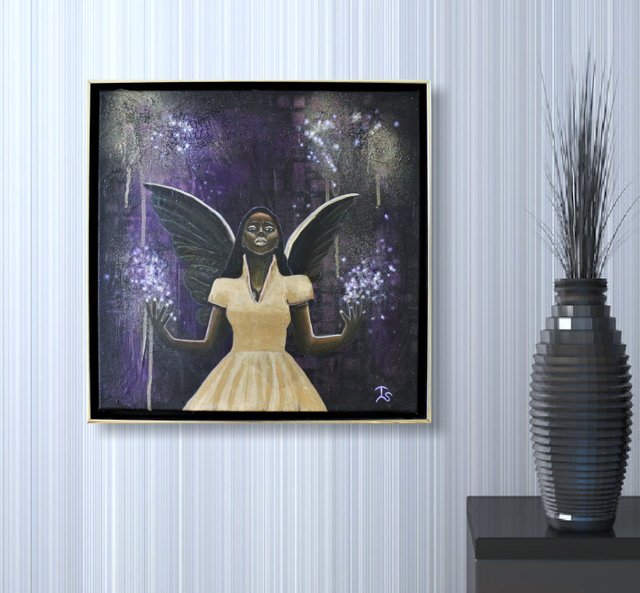 Black Angel of Magic
Acryl on canvas
40x40 cm
with golden floater frame
Hopefully in the photo below you can see the texture of the canvas better and the golden shimmer in this painting.
I took this photo in sunlight.
Original and prints are available in my online store at Etsy:
https://www.etsy.com/shop/terrasomniaart/