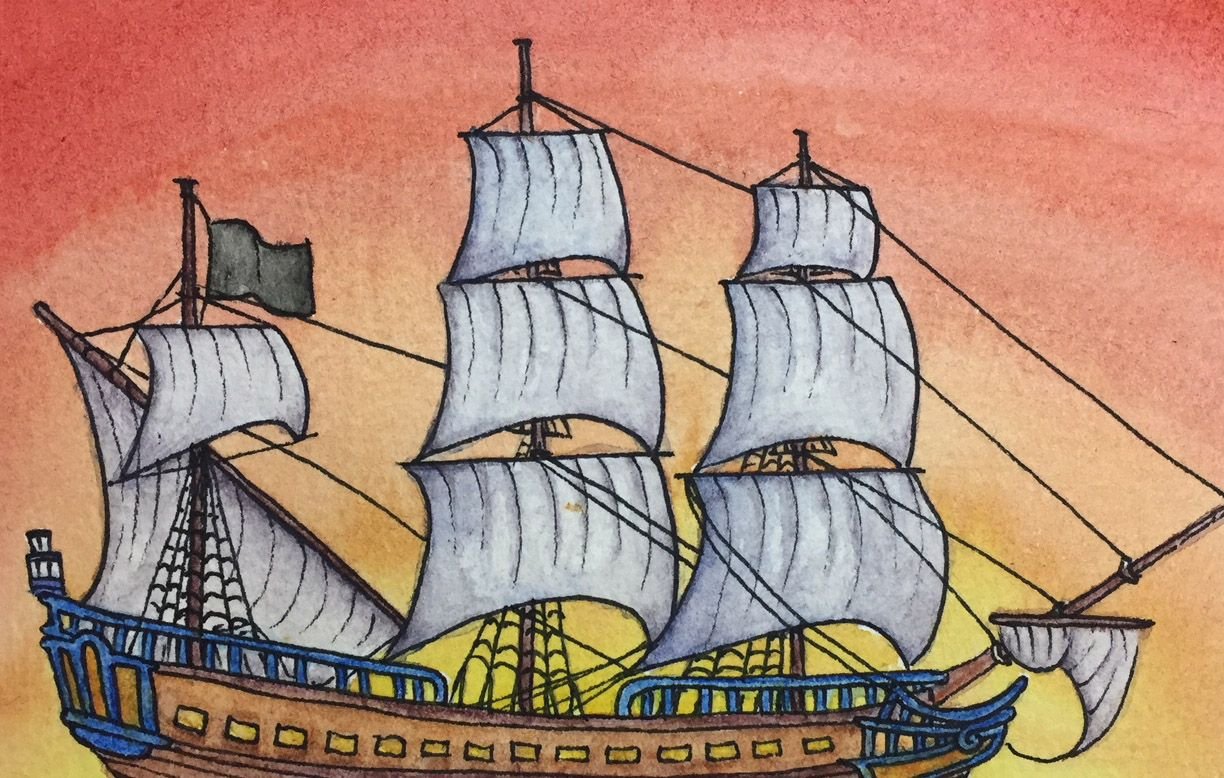 I've been running a bit behind...not on creating my art for #the100dayproject, but on posting it. So, I'm going to play some catch-up and post two days at once.
What is #the100dayproject? Simply pick an art form you want to improve and commit it making 100 pieces of art, documenting your progress. The idea is to practice every day for 100 days, but rules are meant to be broken (especially in the art world!) so try to do a little bit every day, but don't stress if you miss a day here and there...the most important thing is that you eventually complete all your pieces. Tag your posts with #the100dayproject and I'll follow your progress! I'll be making 100 watercolor postcards. I just started using watercolors about a month ago, and I'm loving working with a more portable medium (as opposed to my usual oil paints). Want to see me try my hand at anything particular on one of my postcards? I'm up for challenges! Drop your suggestions in the comments!
And now, on to the art! While these two postcards are very different in style, they do share dome similar techniques, particularly the use of masking fluid. The last time I used masking fluid, someone asked me how you remove it. I took a photo this time of me peeling the masking fluid off the pineapple. It dries rubbery, almost like latex. You can use an eraser or your fingers to start peeling off a bit until you have enough to grab and pull...then it just peels off.
The ship was hard, so many small areas...I ended up using the watercolor pencils, and i'm not super crazy about the results. Though I was pretty happy with my initial ink drawing of the ship. The pineapple was super fun and I love the results. What do you think?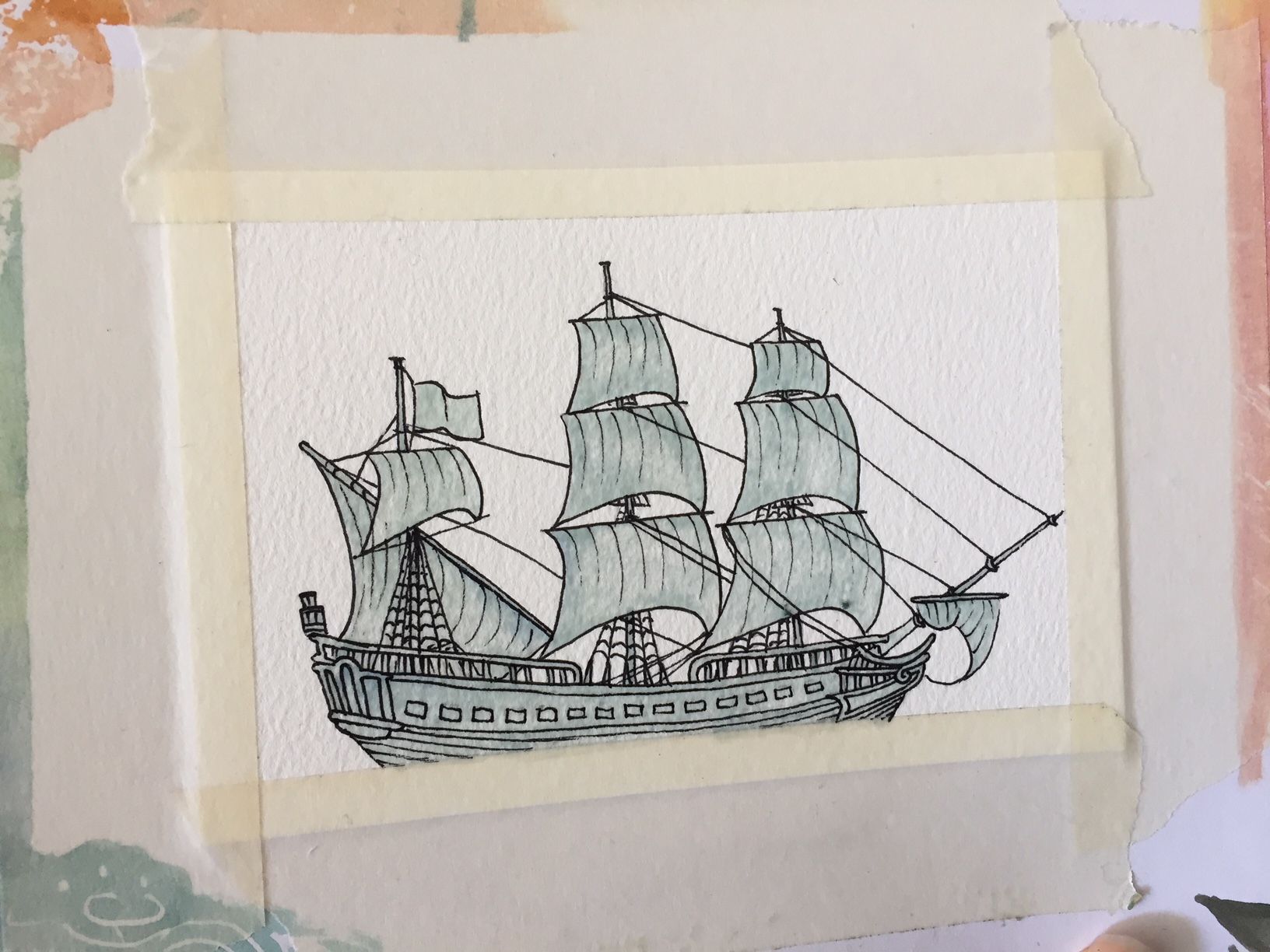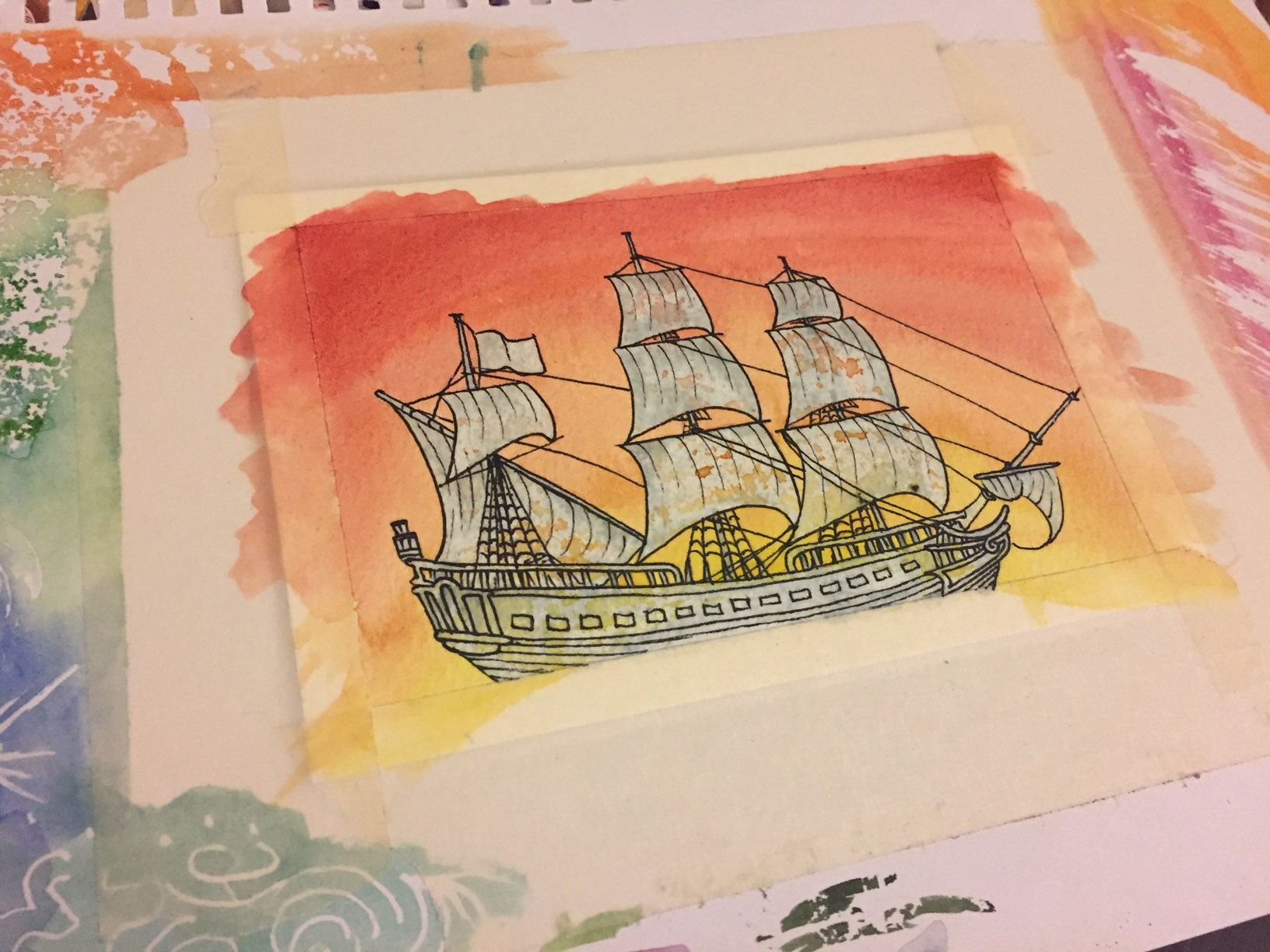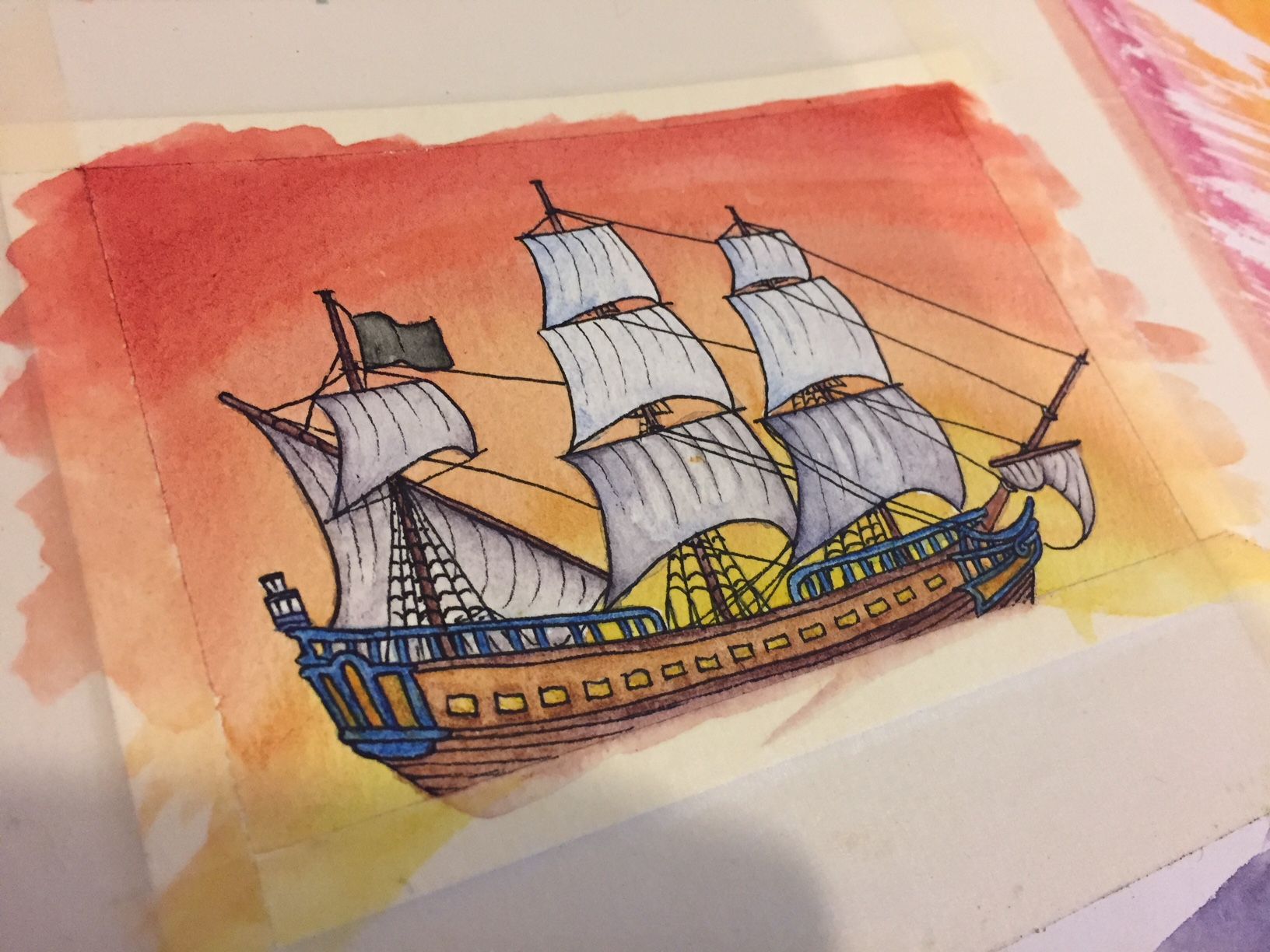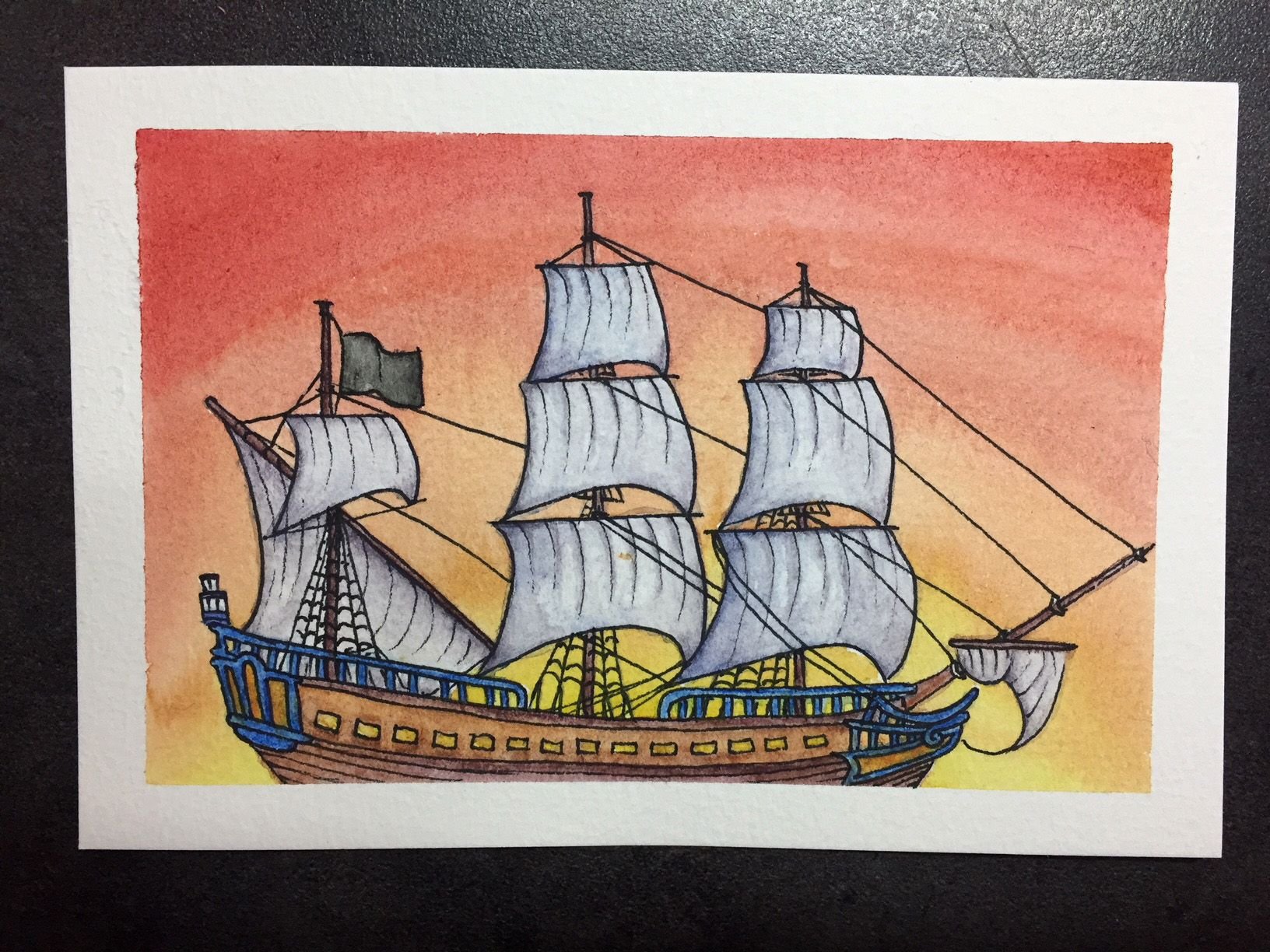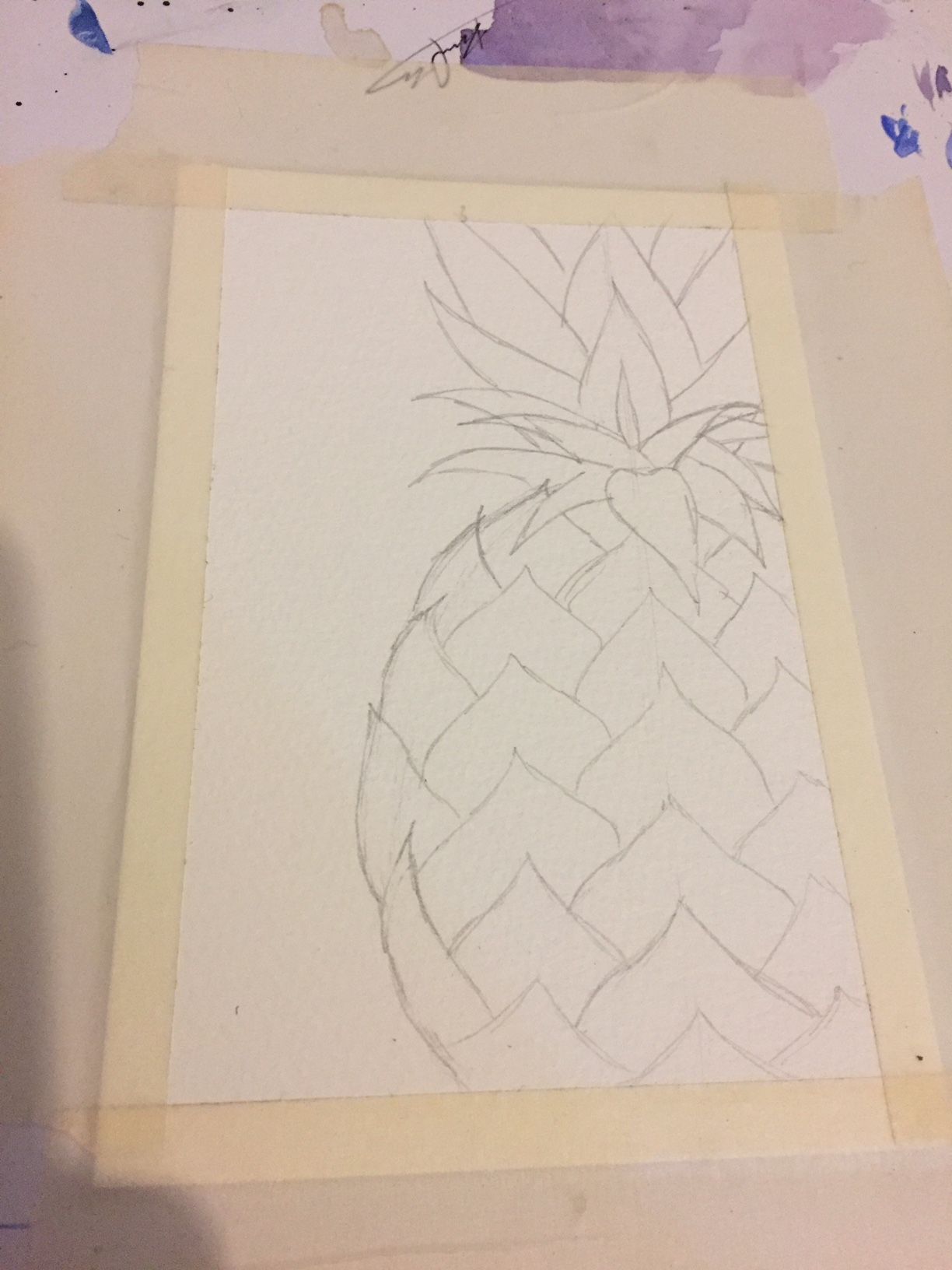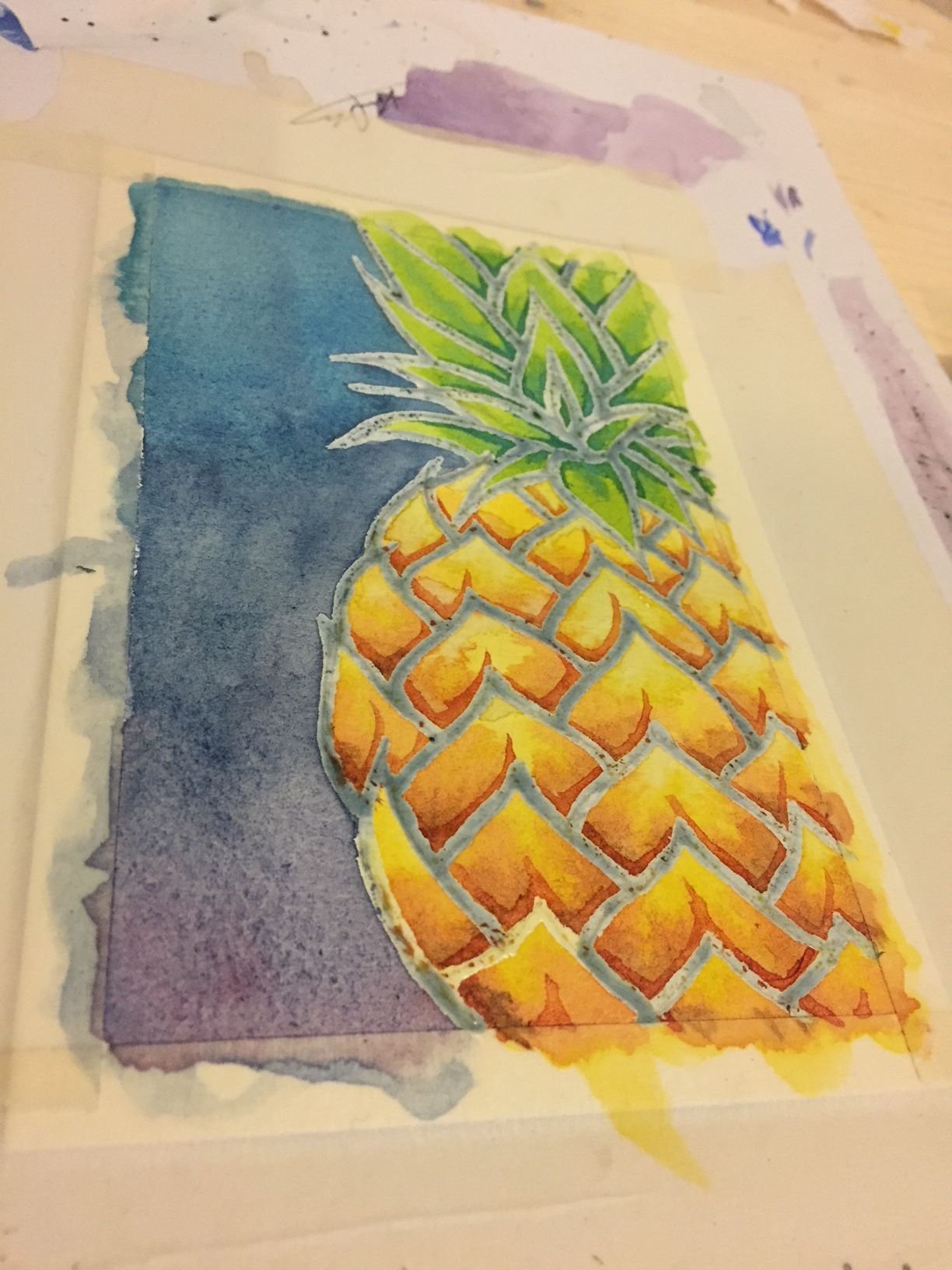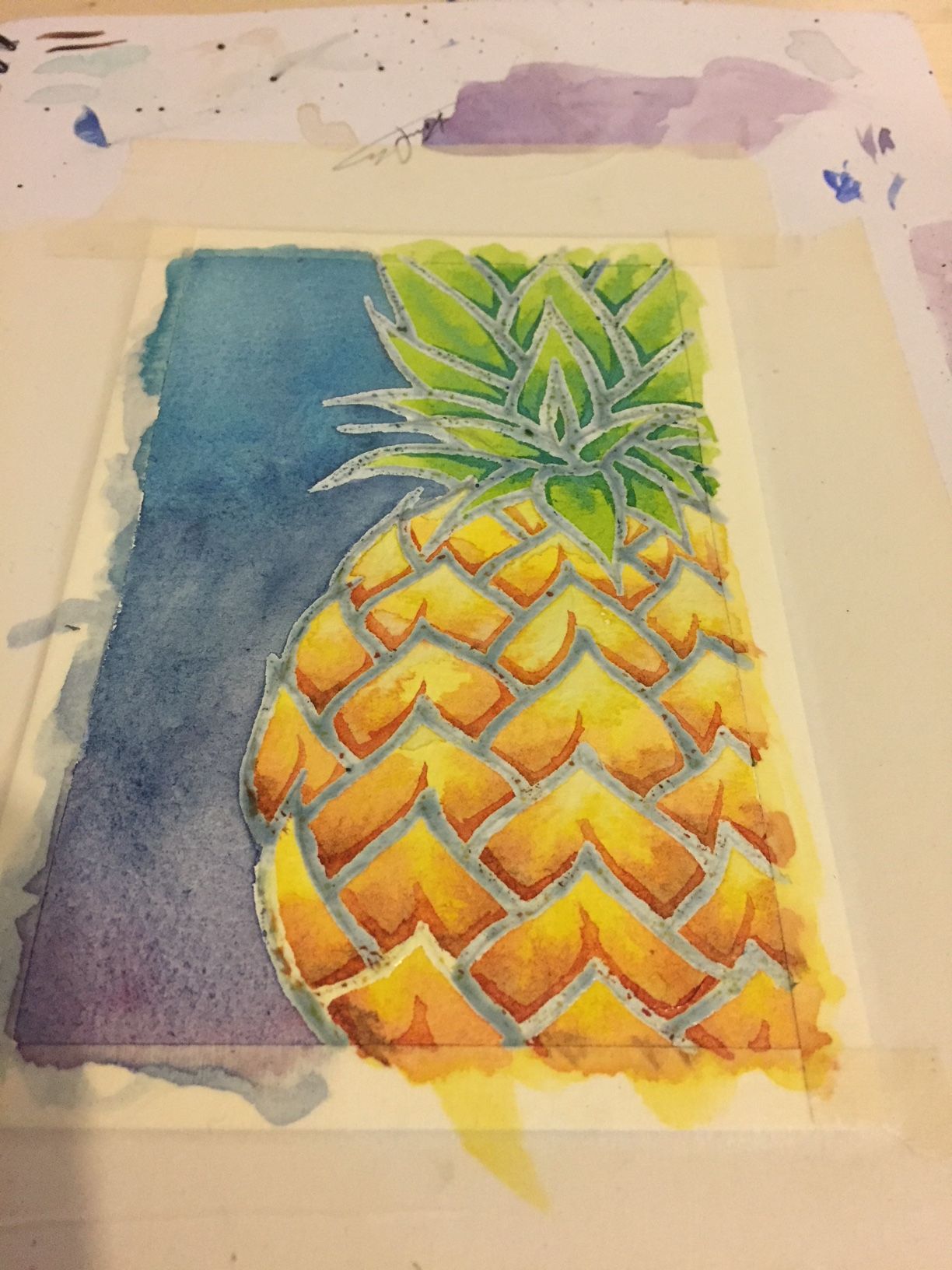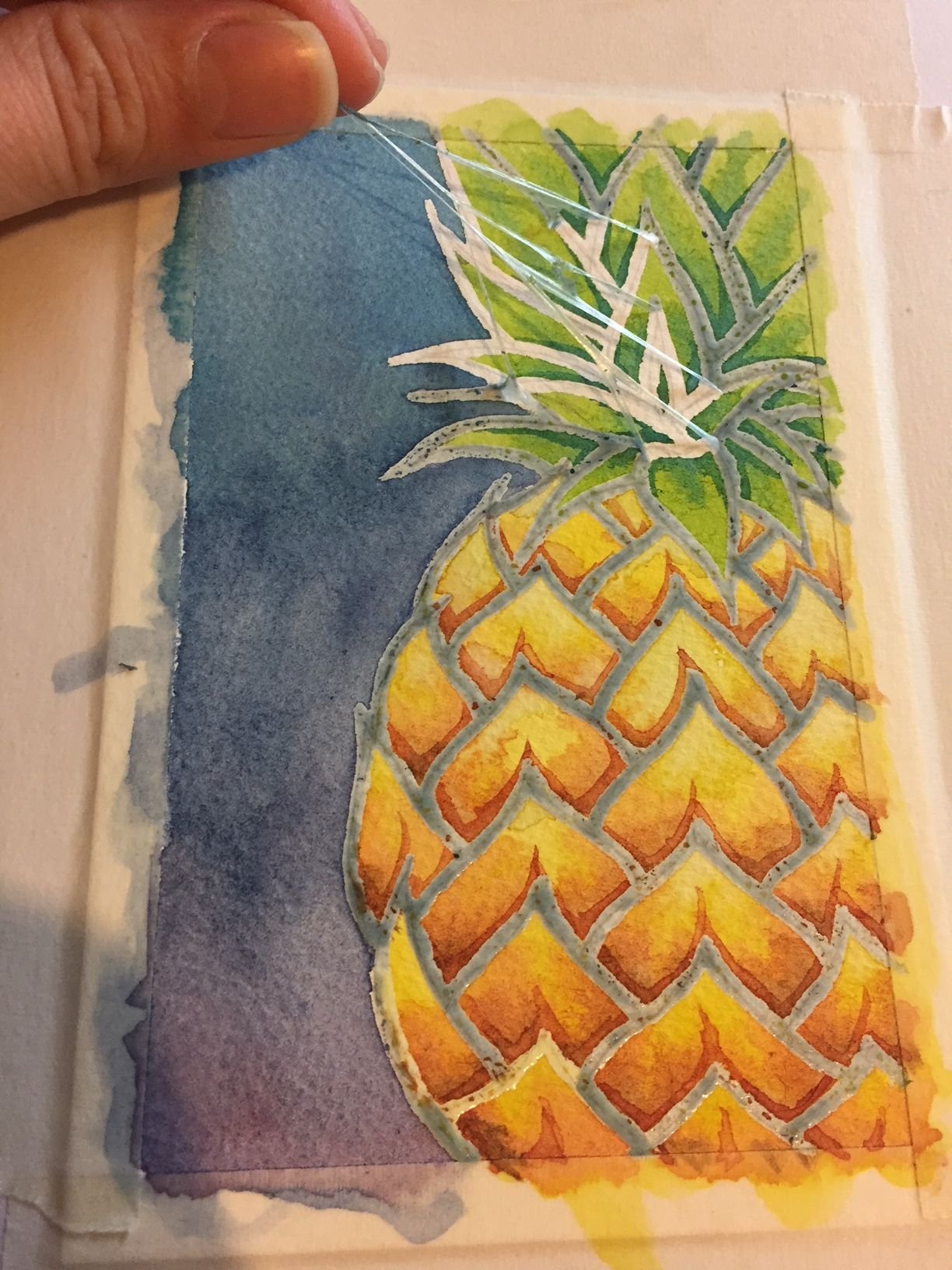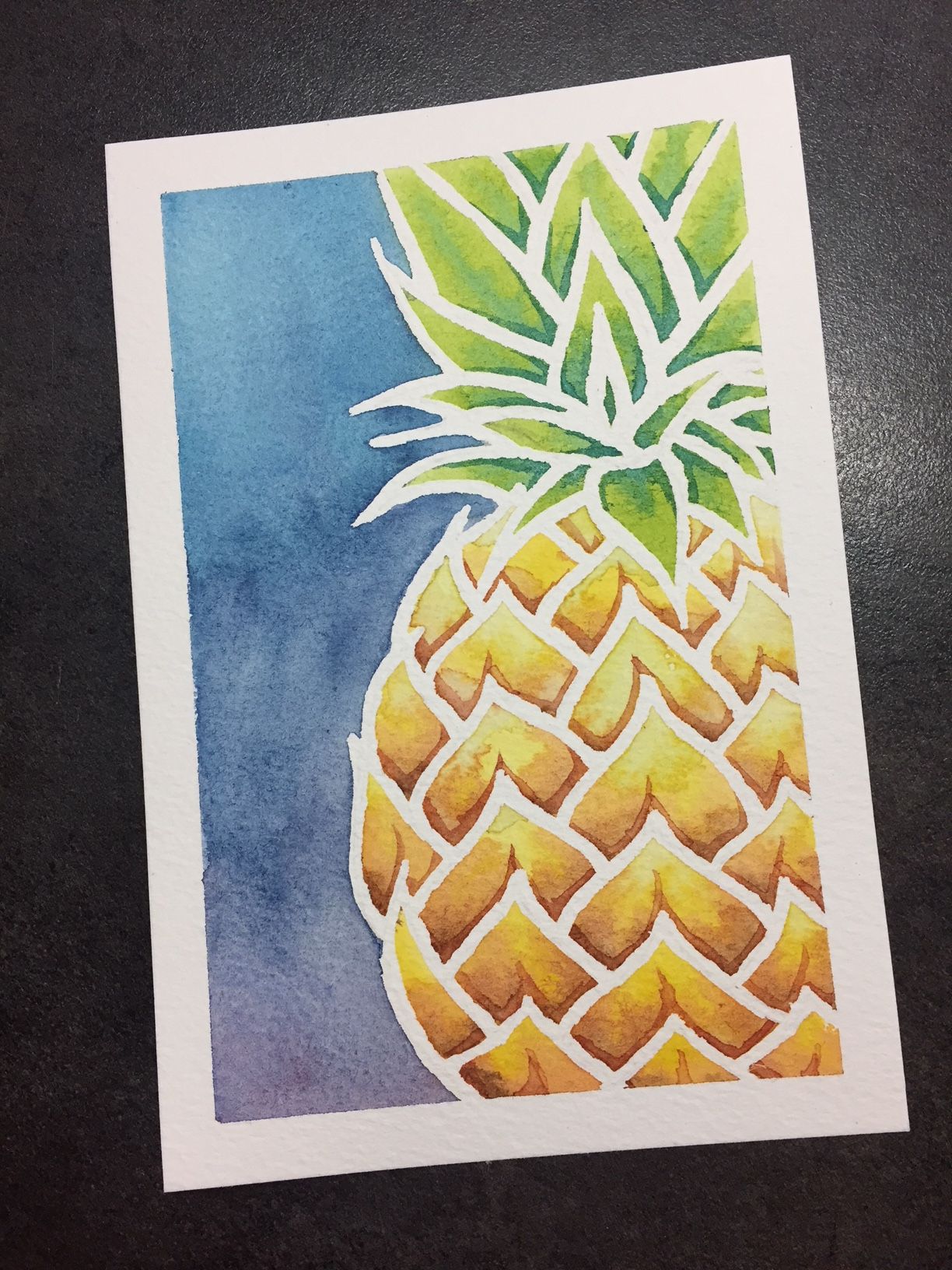 As an added bonus, I finished my first pack of watercolor postcards this week! Some of these were done before I started the 100 day project, but I thought it was cool to see them all together, so I thought I'd share :)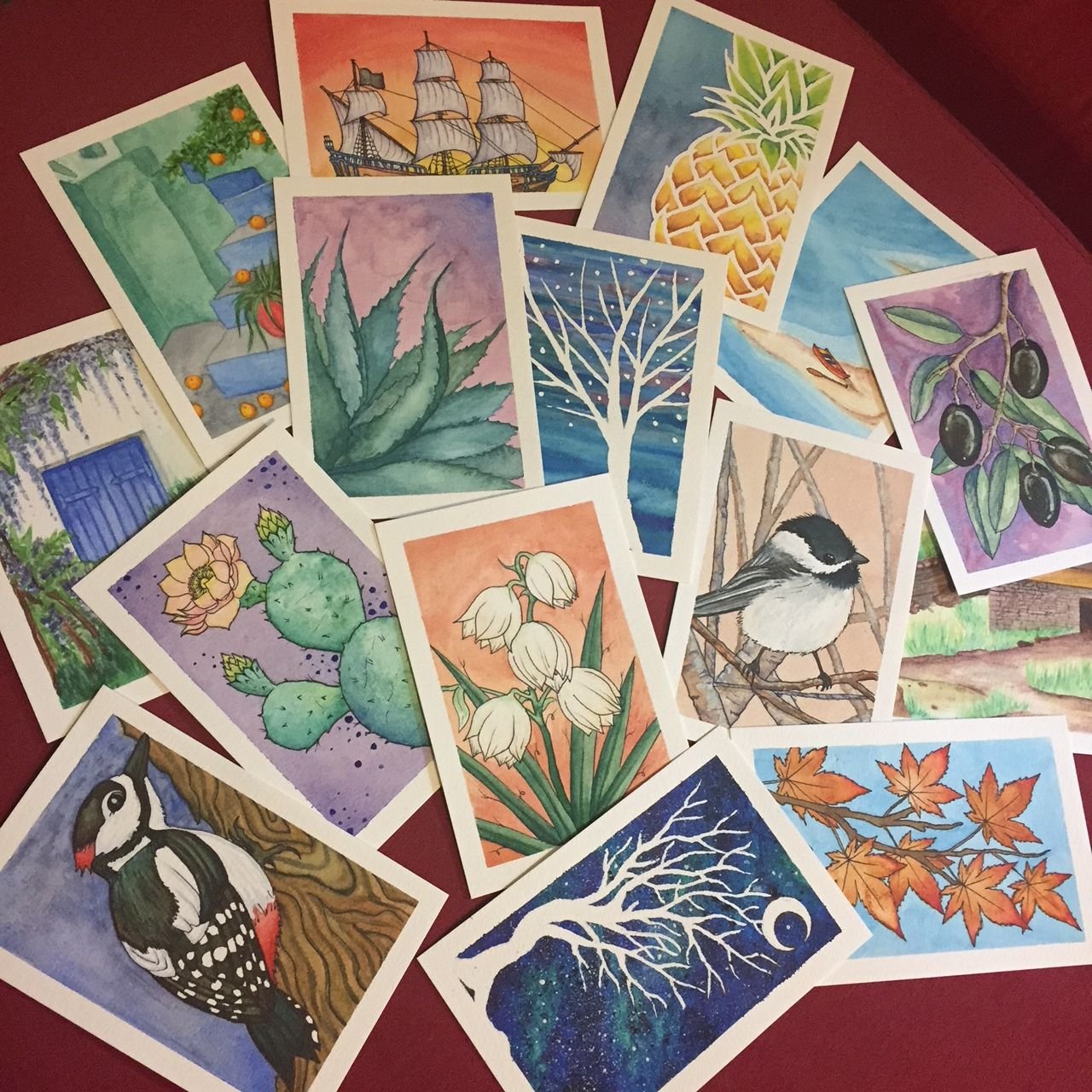 .
.
.
Follow me for more travel, art, and music related content. Let me know you're following and I'll follow you back! :)
Terminal Blue: custom painting and design
Red Finch Design & Author Services
Terminal Blue on Instagram
JewelrybyBazil on Instagram
Red Finch Design on Instagram
Handmade natural stone and wire jewelry on Etsy
Red Finch designs, watercolors, and original art on CafePress
Red Finch patterns, watercolors, and paintings on RedBubble