❀ Happy and blessed Tuesday friends of Steemit, today I bring a drawing quite striking, in advance I hope you like it. If it is the first time you see a publication on my part I invite you to follow me and share with me this adventure of color. I hope you like and on behalf of this server (@teammoney) I wish you have an excellent weekend.
❀FINAL DRAWING❀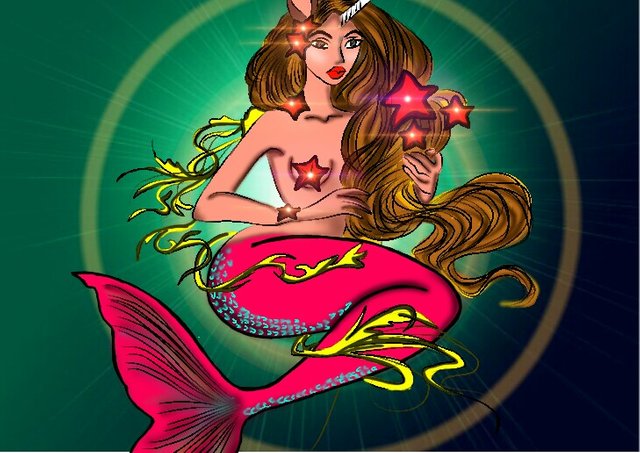 ❀PHRASE OF THE DAY❀
True wisdom is in recognizing one's own ignorance (Socrates)

❀INTEREST NOTE❀
@Teammoney
is led by an oil engineer passionate about digital drawing and although they are two very different poles, I can say that I like to divide my time in both passions. Digital drawing is my biggest hobby, it is like a therapy that allows me to think and release stress and whenever I can I walk away a bit of the hustle and bustle of people and I allow myself to recreate drawings that although originally not mine, I like to give my essence or my personal touch , and now with Steemit I can share them, but recognizing the original author that inspires me to recreate the drawing with which I identify at that time.
❀I HOPE YOU LIKE❀

❀SOURCE❀
https://www.pinterest.es/pin/359725088968949891/

❀DEVELOPMENT❀
➀ The first step is to carry out the sketch of the mermaid, drawn in thin lines of black color. Detailing in its entirety the exuberant parts s that make it up. The sketch in spite of being simple is quite striking.
➁ The body of the siren is painted, using a skin color with their respective reflections in a more intense color
❆❆❆❆❆❆❆❆❆❆❆❆❆❆❆❆❆❆❆❆❆❆❆❆❆❆❆❆❆❆❆❆❆❆❆❆❆❆❆❆❆❆❆❆❆❆❆
➂ In the third step the mermaid's fin was painted with a fuchsia color, to highlight much more and added details in turquoise.
➃ In the fourth step we painted the algae that accompanies the siren in fluorescent yellow color and also painted the various starfish, in a red color. In addition, he made the siren's makeup in a fairly simple way, highlighting his fleshy lips in passion red color.
❆❆❆❆❆❆❆❆❆❆❆❆❆❆❆❆❆❆❆❆❆❆❆❆❆❆❆❆❆❆❆❆❆❆❆❆❆❆❆❆❆❆❆❆❆❆❆
➄ In the fifth step was painted the lush hair of the mermaid and also the Cacho, which makes it look like a unicorn mermaid.
➅ The sixth and last step was added a background with the mixture of dark green tones and lighting to highlight.

❀STEP BY STEP DRAWING❀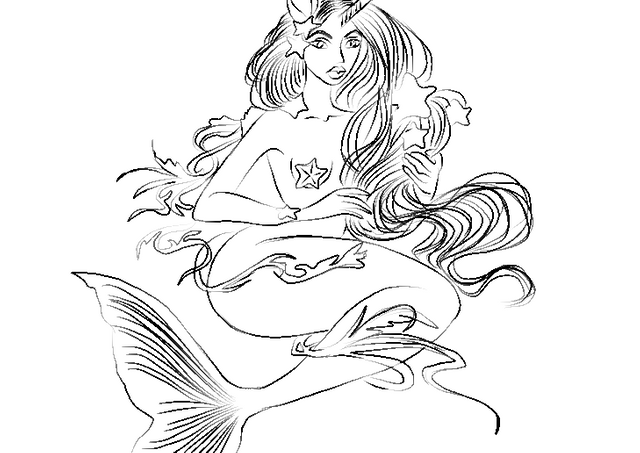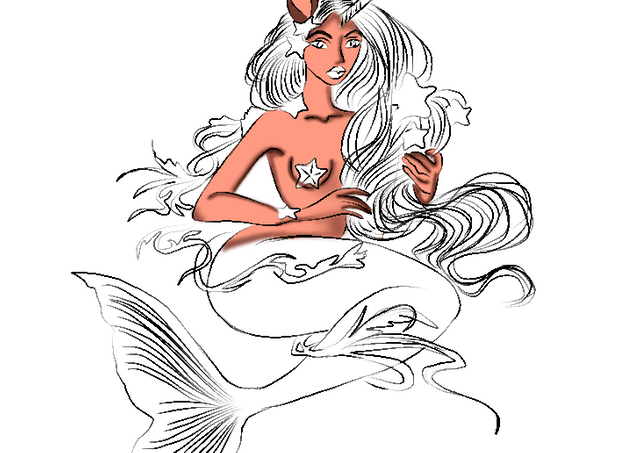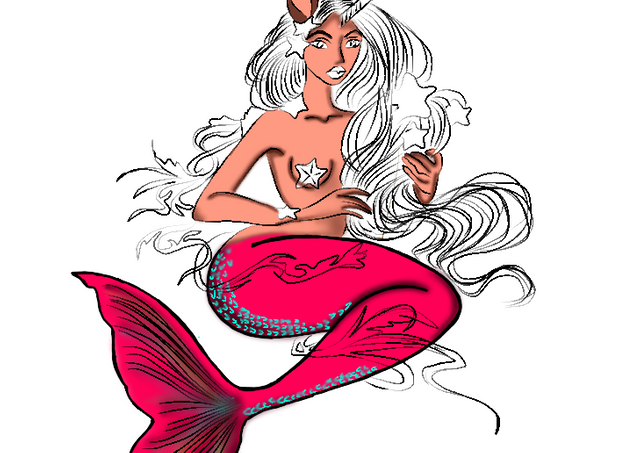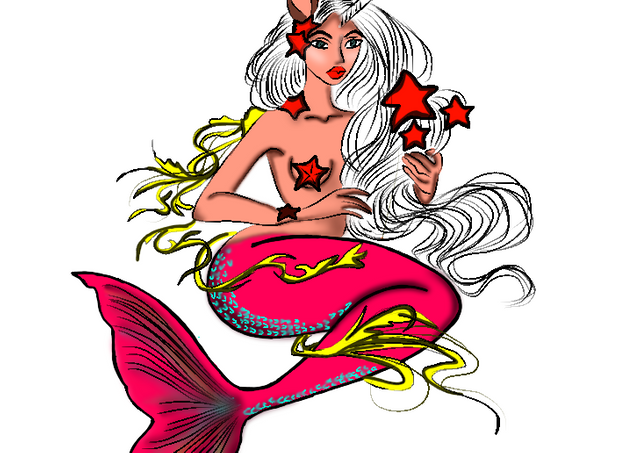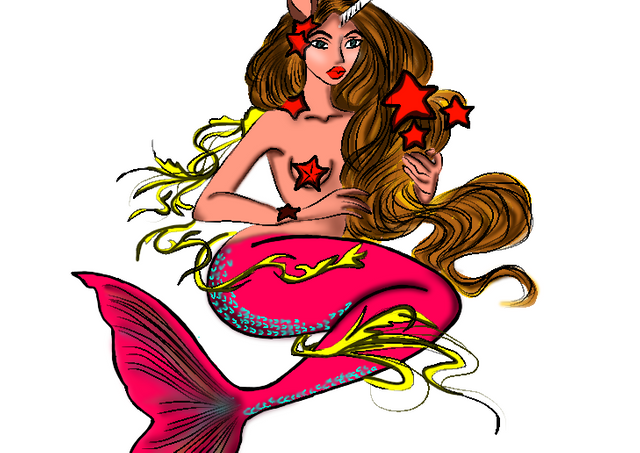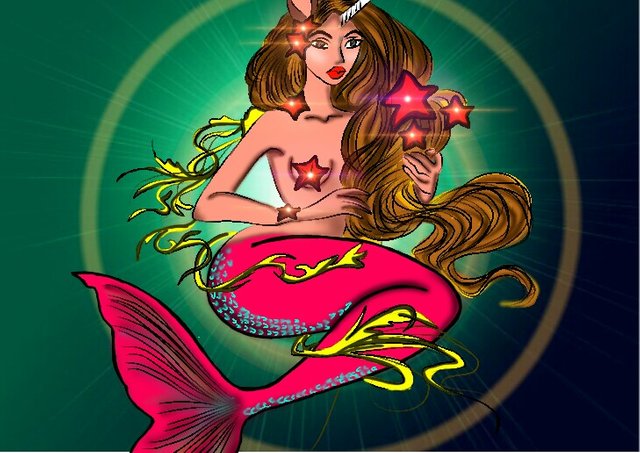 ❀IMPORTANT INFORMATION❀
PROGRAM: Adobe Illustrator
DURATION: 2 hours
DIFFICULTY: Easy
DIMENSION: 729X 516
WIDTH: 729 pixels
HEIGHT: 519 pixels

THANKS TO VISIT THIS BLOG, I HOPE YOU LIKED AND I INVITE YOU TO DISCOVER A PICTURE EVERY DAY, AS WELL AS NEW SURPRISES. IF YOU WANT TO HAVE A CLOSER CONTACT WITH ME YOU CAN FIND ME IN:
❶DISCORD: teammoney
❷E-MAIL: [email protected]