Hey! Friends of steemit, how are you? Happy start of the week Today I bring you a new post. I hope you like my interpretation and the sequence of colors. If it is the first time you see a publication from me, I invite you to follow me and share with me this adventure of color. I hope you like it and on behalf of this servant (@teammoney) I wish you an excellent day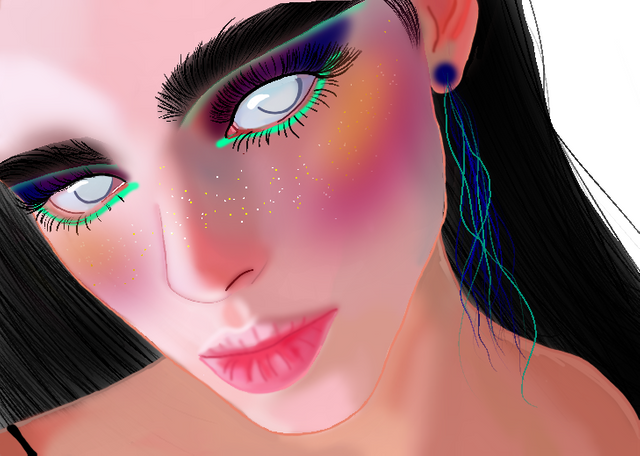 ❥DESARROLLO❥
Temptation is represented by a pretty girl with clear skin, big and attractive eyes, cute and thick pink lips, black hair, which took 2 days to complete, using ADOBE ILLUSTRATOR as a program, with a difficulty of 70%. The recreation has a dimension of 400X300 and width 400 pixels.
The beginning of the drawing was based on simple flesh-colored lines. They served as the beginning of the adventure of the drawing or in more clear words represents the sketch. Highlighting the silhouette of the neck and face. Followed by that the part of the silhouette representing the neck was painted, using brushes of 20% coverage and selecting flesh colors to recreate the light skin tone.
The next step was to paint the part of the silhouette that represents the face, the same using a brush with a percentage of coverage of 20%, and keeping the mixture of light colors for the skin. Next, the hair was made, which consisted of a black layer with an opacity of 50%, which serves to make each hair separately and give that focus of realism.
The most complicated point of the drawing is to detail the parts of the face, because it involves a more detailed work to achieve realism or as close as possible. It involves drawing on what was previously drawn. But that a good result is achieved at the end. The nose was the simplest to detail, since with the use of the appropriate colors it was possible to stand out in its entirety. In the case of the mouth, with the use of different shades of rose it was possible to reach a similarity appropriate to the real source.
In points such as eyebrows worked as in the hair, with a black tone but its opacity of 50% to paint each hair and achieve some realism. The eyes were made with a touch of fantasy and personal makeup was added to give more life to the eyes (also because I love the makeup), added a blush to mark more the face and made an optional earring and personal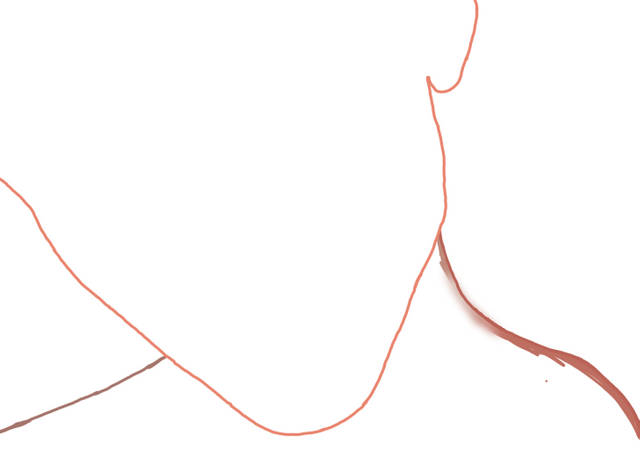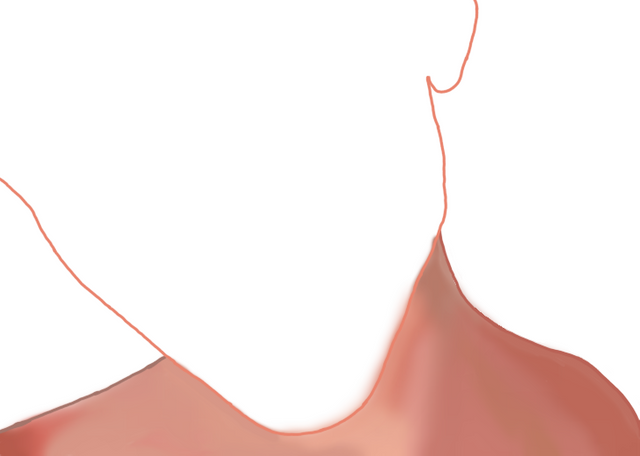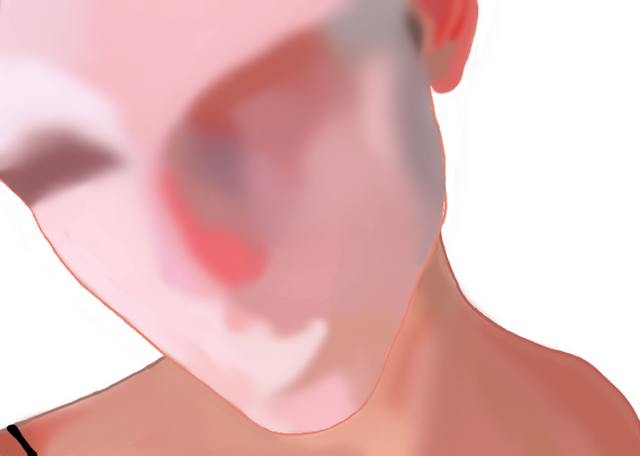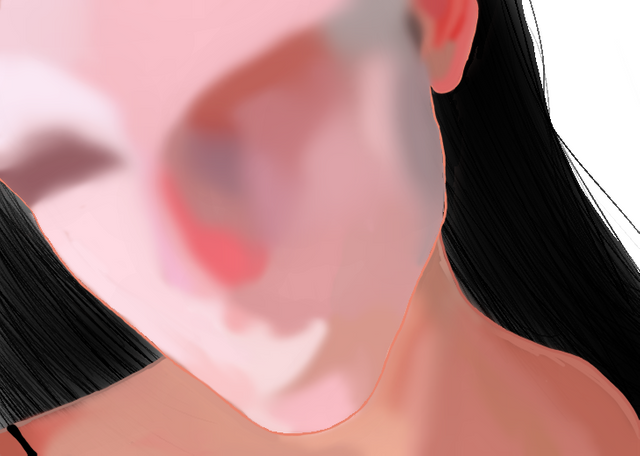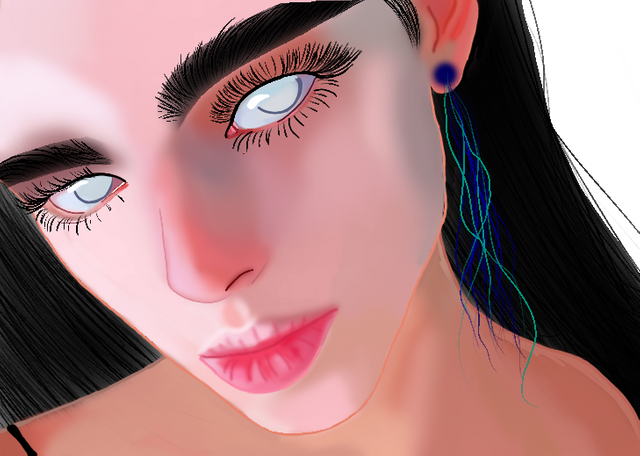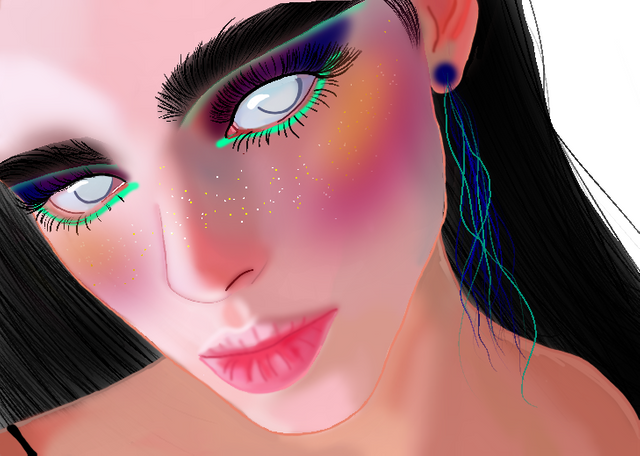 ❥ @TEAMMONEY ❥
@teammoney is an account for all those who admire the color, although the drawings presented are not my authority, but I try to recreate them as similar as possible and sometimes I like to give them a personal touch. The artist who inspired me or who I Guio is called JULIA RAZUMOVA and can get their works in instagran as @bluesssatan. You will always see the source of the drawing and the version of how I Am made.
❥ HOPE YOU LIKE IT ❥

❥ SOURCE ❥

THANKS FOR VISITING THIS BLOG, I HOPE YOU LIKED AND I INVITE YOU TO SPEND MORE OFTEN IN THIS SMALL SPACE. IF YOU WANT TO HAVE A CLOSER CONTACT WITH ME YOU CAN FIND ME IN:
❶ Discord: Teammoney
❷ E-MAIL: [email protected]
❸ WHATSAPP: + 58 4147931860
CONTACT ME THROUGH YOUR FAVORITE SOURCE. Best regards