❁What wave Friends of Steemit, happy start of the week, today I bring a new picture loaded with color (❁ my addiction ❁). The drawing contains a girl with pink hair blindfolded, a birthmark and a star flower. I hope you like my post and remember that this server (@teammoney) is passionate about digital illustration and color. In advance I thank you for taking part of your time to see my publication, I Leave a kiss and a warm hug❁.
❁FINAL DRAWING❁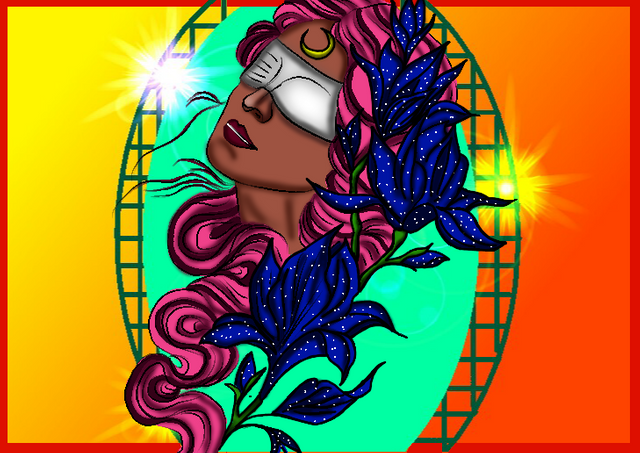 ❁PHRASE OF THE DAY:❁




Learn to live and you will know how to die Well (Confucius)







❁NOTE❁

@Teammoney

is led by an oil engineer passionate about digital drawing and although they are two very different poles, I can say that I like to divide my time in both passions. Digital drawing is my biggest hobby, it's like a therapy that allows me to think and release stress and whenever I can

I walk away from the hustle and bustle of people and I allow myself to recreate drawings that although originally not mine, I like to give my essence or my personal touch, and now with Steemit I can share them, but recognizing the original author that inspires me to recreate the drawing.

❁I HOPE YOU LIKE❁

❁SOURCE❁

❁STEP BY STEP❁

FIRST STEP:

The first step was the realization of sketches with thin lines of black color, detailing the face with blindfolded, the lunar mark of the upper part of the face, besides the hair and the flowers that accompany the girl.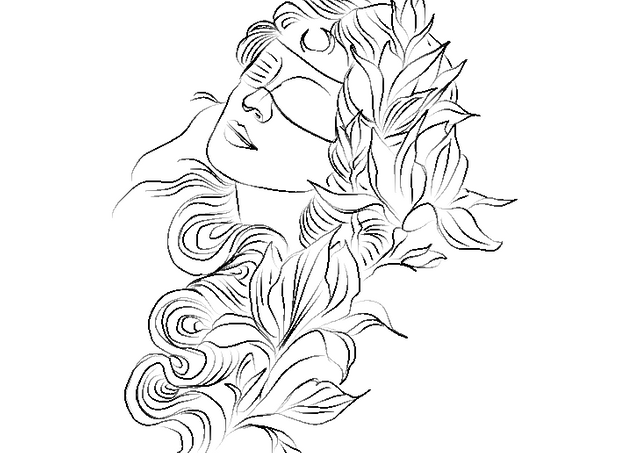 SECOND STEP:

Later he painted the skin of the girl, using a cinnamon color, adding their respective shadows that make it highlight more.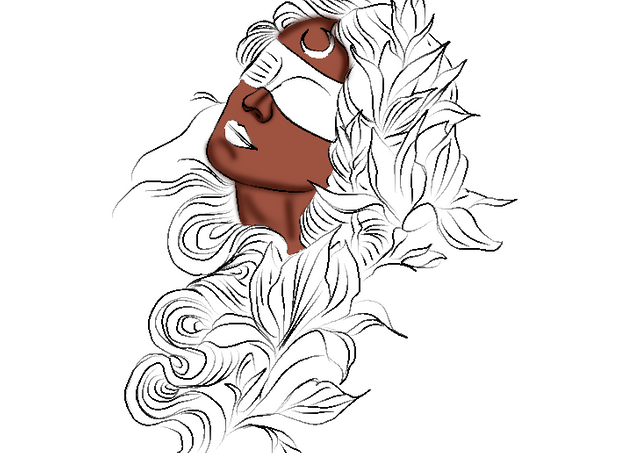 STEP THREE:

The third step enarches the starry flower, for which it is used: 1) dark blue Color for the petals. 2) green for stalks. 3) A darker blue tone to give the petals depth. 4) white dots to give a touch of starry and flowers had the touch I wanted.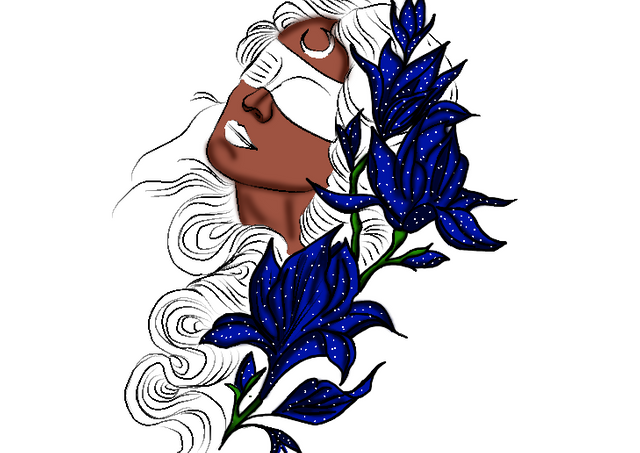 STEP FOUR:

In the fourth step the hair of the girl was painted, using a very protruding tone like the rose, also contrasting with the color of the starry flower and the skin tone.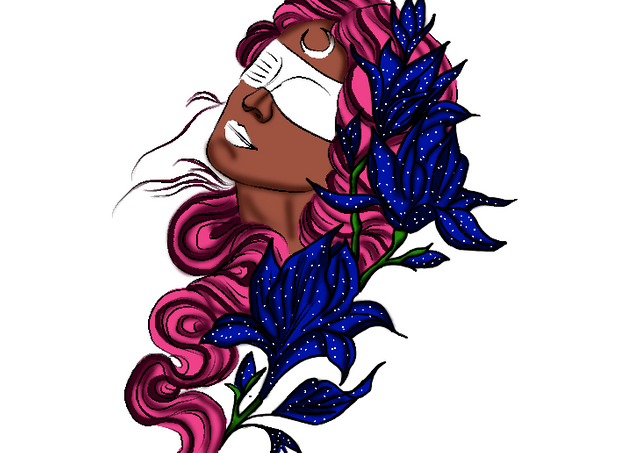 Step Five:

For this step of leaving the band painted in a soft color with reflections of gray color. The lunar mark of a yellow colour was painted and finally the mouth of a color similar to that of the hair was painted.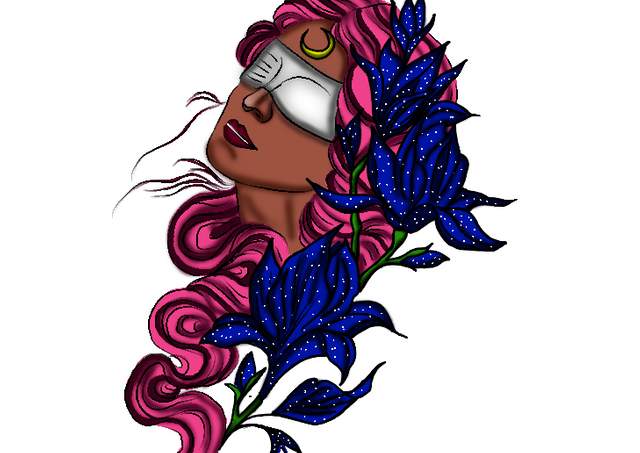 STEP SIX:

The last step is the background which was painted between two shades: yellow and orange. Below the sketch of the girl was added an ornament with lights to give a more highlighting.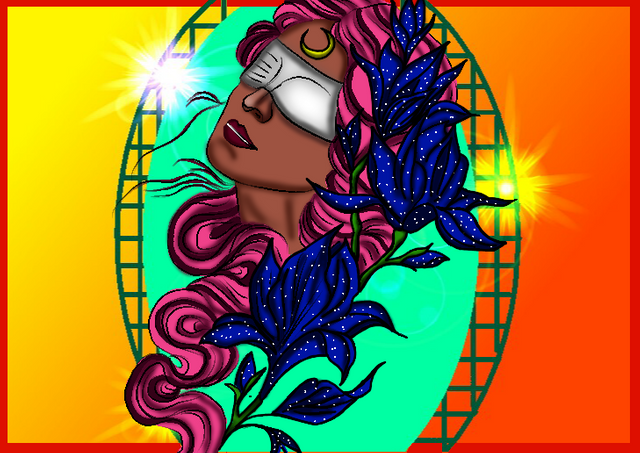 ❁IMPORTANT INFORMATION❁

DURATION: 2.41 HOURS

DIFFICULTY: EASY

DIMENSION: 729X 516

WIDTH: 729 PIXELS

HEIGHT: 519 PIXELS

THANKS FOR VISITING THIS BLOG, I HOPE YOU LIKED IT AND I INVITE YOU TO DISCOVER A PICTURE EVERY DAY, AS WELL AS NEW SURPRISES. IF YOU WANT TO HAVE A CLOSER CONTACT WITH ME YOU CAN FIND ME IN:

❶DISCORD: teammoney

❷E-MAIL: [email protected]