Artist Spotlight - Jack Vettriano.
Jack Vettriano was born in 1951, he left school at 16 and did not take up painting full-time until the age of 40. He was self taught, starting at the age of 22 copying the old masters works from books and postcards.
Art Critics generally dislike Jack Vetriano. His work has been compared to paint by numbers and the painting of the Singing Butler was criticised heavily for many things that an artist and therefore an art critic should disregard for the aesthetics of the painting.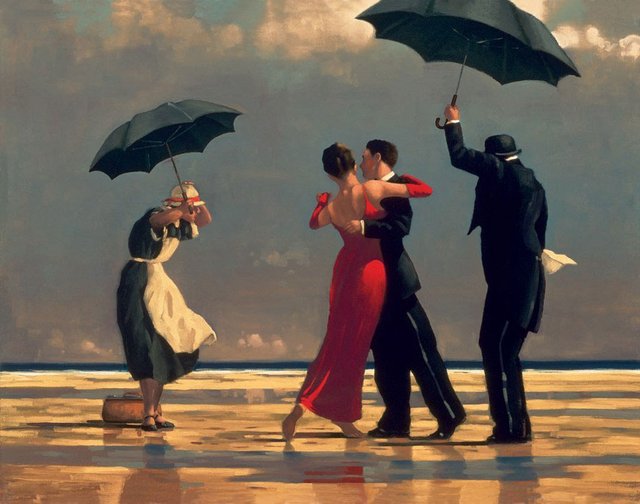 The Singing Butler.
The Singing Butler, sold for £744,000 in 2004 and is one of the best-selling Art Prints in Britain. Lets think about that again.. the painting the art critics hated and slated... sold for £744,000 in 2004 and remains one of the best selling art prints in Britain.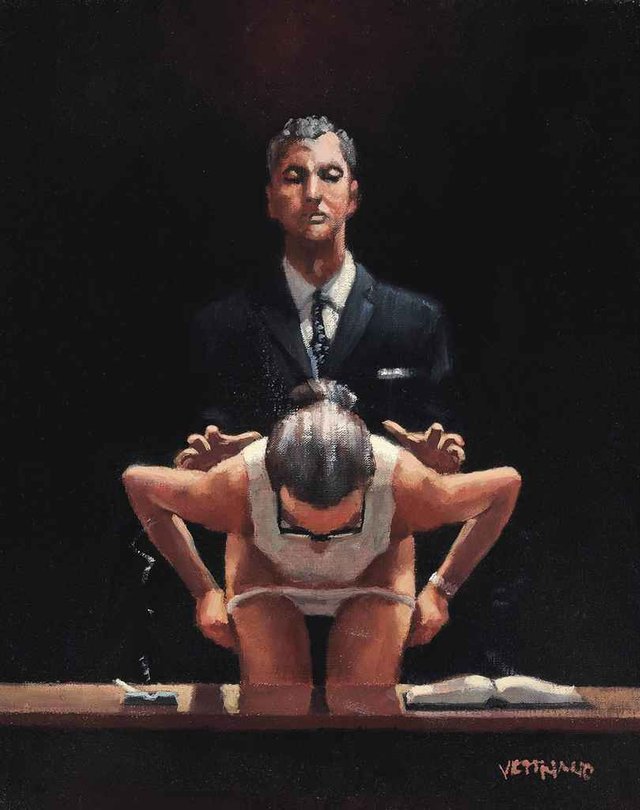 A Sinister Turn of Emotion
No surpise that Vettrianos more eroctic works have been written off by critics as pornography. Everything he does is looked at with disdain by the art establishment.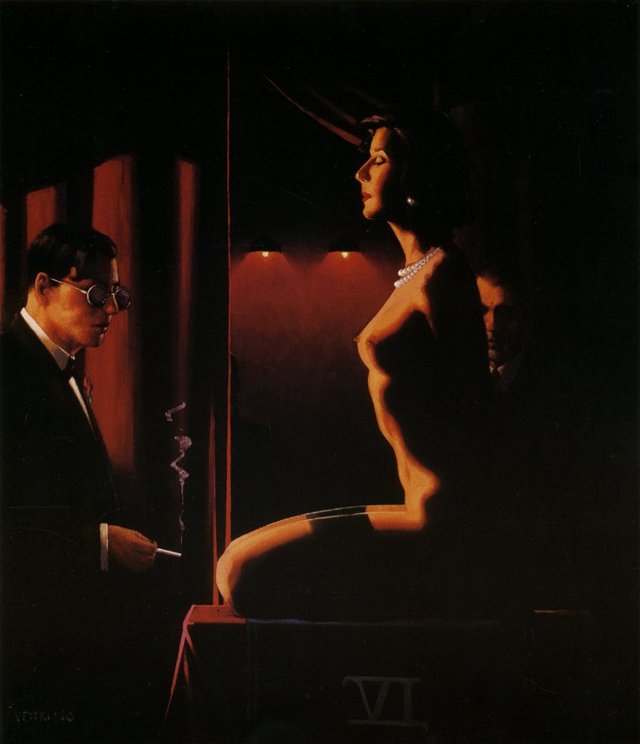 Amongst Jack Vetrinano's fans are a couple who like to re-enact his scenes. They have said that Jacks work is not pornographic enough and would like to see more erotic scenes.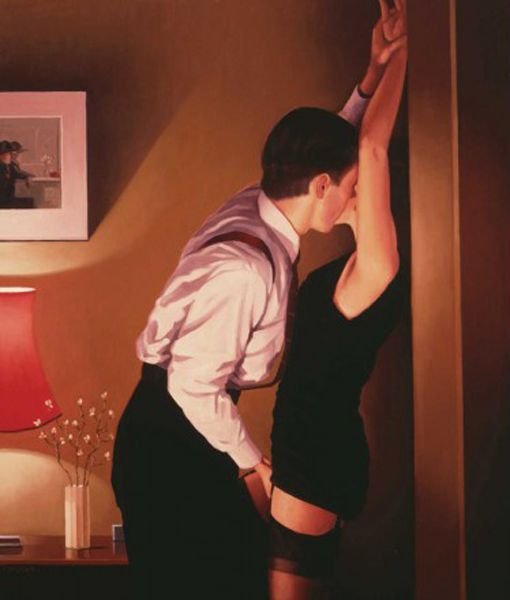 Game on
Alice Jones in The Independent commented that in Jack Vettriano's paintings 'women are sexual objects, frequently half naked and vulnerable, always in stockings and stilettos.'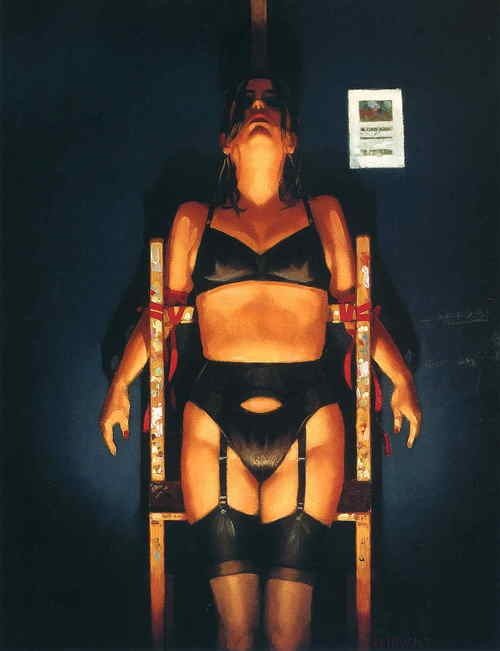 Scarlett Ribbons, Lovely Ribbons.
I have to disagree with Alice Jones. Vettriano's painting are much more interesting than just an excuse to objectify the female form. His paintings communicate the of dynamics of male and female energy and that is not always even sexual.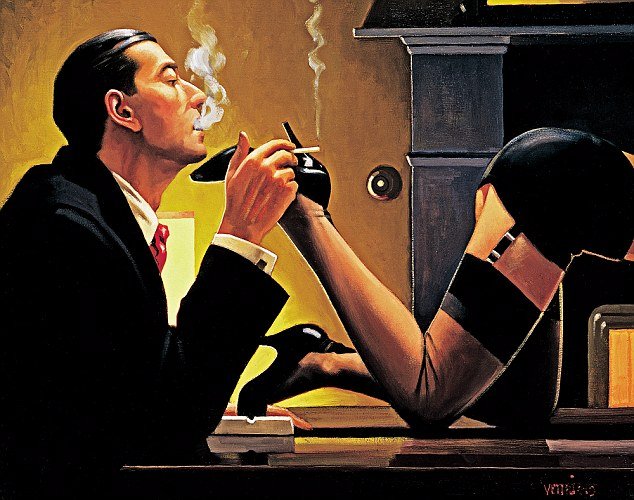 Fetish
There are mysterious stories unfolding in Jacks's paintings and we only have a snapshot of a moment to peek at the frozen lives of his subjects.
Gaurdian art critic Jonathon Jones famously said "Jack Vettriano is no 21st-century Van Gogh. He is the Tom Jones of art: big, bold, brassy and devoid of inner truth.'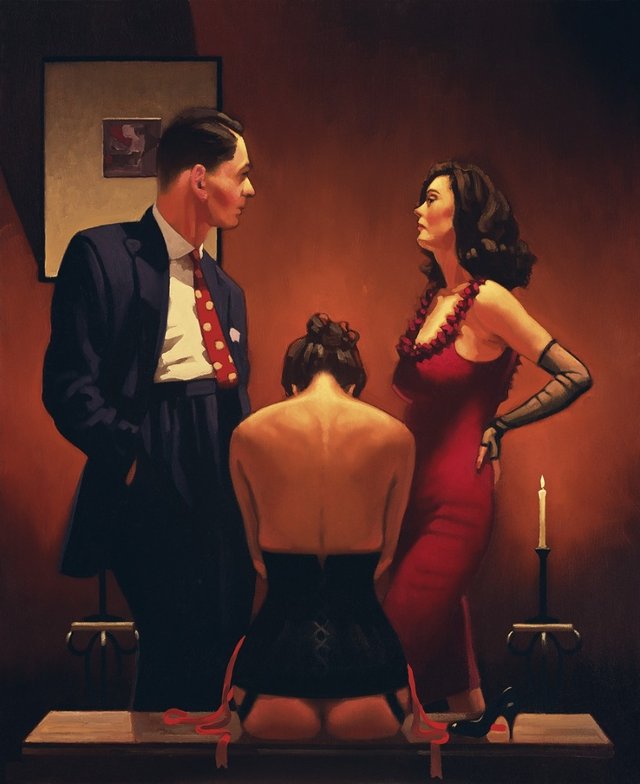 Scarlett Ribbons
Despite us being told how awful his work is more than 123,000 people flocked to see his 20 year retrospective between September 2013 and February 2014, making it the most visited art exhibition at the institution. Jack has also been involved in supporting young and emerging artist who are producing work with an erotic edge.
@t4st3r Curating a streem of NSFW art