Your nails have become a canvas and a trip to the salon no longer simply entails selecting a seasonal color – you now have the choice of adding patterns, artwork and even a little bit of bling to your manicured fingers and toes. Nail art has set a new fashion trend and is becoming extremely popular as more intriguing colors, nail shapes and designs are being released. This means that not only should your nail varnish coordinate with your outfit but patterns and nail accessories should match your clothes, jewellery and makeup too!
This might seem like a challenge and you're probably already in the mindset that it's quite a mission getting dressed and ready for the day as it is! But with a good nail art kit on hand and a little knowledge on how to match your jewellery and accessories with your current set, you'll be picture perfect and your pretty hands and toes will be highlighting the rest of your outfit in no time.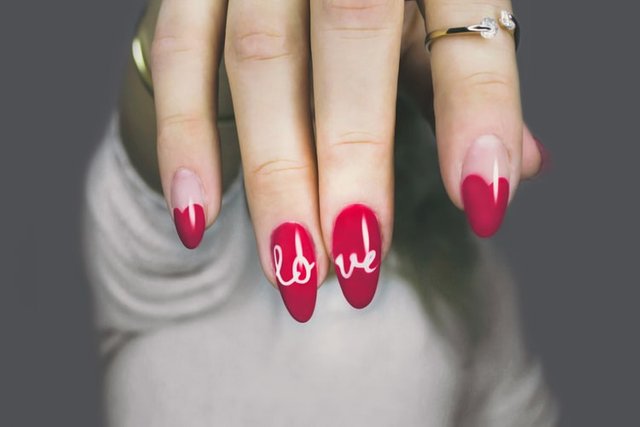 Free Stock Image  - Unsplash
Why Should Your Nails Complement Your Jewellery?
It adds to the sparkle – a little bit of shine goes a long way!
Your nails are an extension of the jewels on your hands and they should complement each other.
The right color polish will highlight the accents in gold, silver or platinum jewellery correctly so that they don't come across as gaudy.
3 Tips to Combine Your Nail Art with Your Jewellery
Neutral colors are good at making other colors "pop". So, keep the base tone of your polish light. Think light pinks, creams, and browns.
Add just a touch of glitter. A simple trick is to make one nail on each hand a glittery colour, similar to the neutral color you have selected, but with more shine!
Substitute glitter with tiny gems or rhinestones. Nothing makes you sparkle more than a little bit of bling placed strategically on to a nail or two.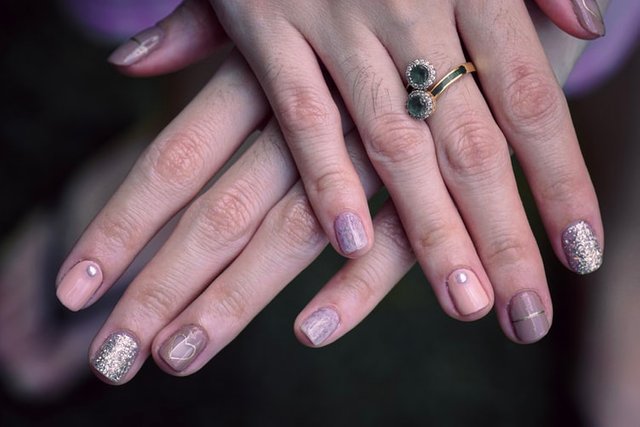 Free Stock Image - Unsplash
Colours That Match with Your Jewellery:
To compliment yellow gold jewellery use shades of cream, beige and light browns
To compliment gold jewellery use shades of – pink, light reds and pastel oranges
To complement platinum or silver jewellery use shades of – white, grey and yellow if you are feeling daring
In Conclusion
There are so many ways to prettify your nails!  From unique designs and glittery embellishments to unusual shapes and daring shades of color – your hands and feet truly have become a canvas for a new form of art!  But when it comes to choosing a fancy manicure to highlight your engagement ring, keep in mind that it takes a certain amount of finesse to ensure that your sparkle and shine are fully appreciated and admired!
Much Love - @sweetpea