Mysterious signals. Part 1\Geheimnisvolle Signale. Teil 1
Hello ,my friends!
New story of a pig Svinni.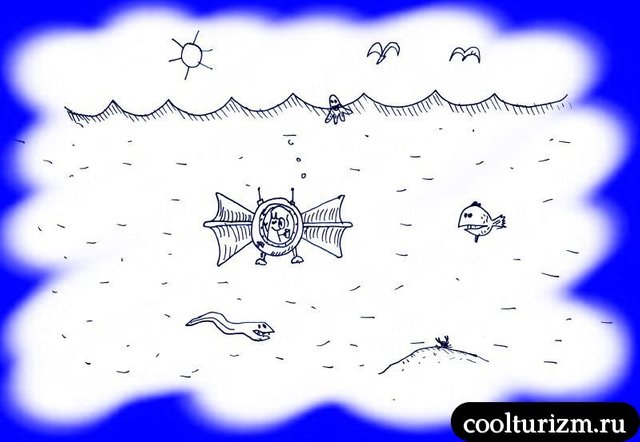 Some incomprehensible nonsense is going on in the world. It's getting weirder and weirder. What is the latest insane fashion for wearing masks and swimming fins! The world seems to have gone crazy and makes such pretzels that it even becomes scary for a mental hospital. They must be overcrowded! But no! Everyone pretends that everything is ok and that it is exactly the way it should be. Oh, those credit naughties!
Svinni carried out a serious scientific investigation with the best British scientists and found the alleged source of planetary madness. No, this is not Bill Gates!)
From the gloomy depths of the Atlantic Ocean, a powerful signal is emanating, it is he who plunges people into panic and makes them turn into moronic idiots. The signal cannot be detected by modern technology, because it seems to be absent at all. The world does not notice this and makes a pretzel of its own accord, yes, yes, yes. Strange, probably space technologies, people have clearly not grown to this. Svinni hopes so very much.
You need to equip the bathyscaphe and go on a long underwater journey! The stock of cookies is collected, coffee is on board, all that remains is to move forward and save the world.
Sheer trifles, easy prey! Who else but Svinni?
..to be continued…

Auf der Welt geht ein unverständlicher Unsinn vor. Es wird immer seltsamer. Was ist die neueste verrückte Mode zum Tragen von Masken und Schwimmflossen! Die Welt scheint verrückt geworden zu sein und macht solche Brezeln, dass es sogar für eine Nervenheilanstalt unheimlich wird. Sie müssen überfüllt sein! Aber nein! Jeder tut so, als sei alles in Ordnung und genau so, wie es sein sollte. Oh, diese Kreditfreaks!
Svinni führte unter Beteiligung der besten britischen Wissenschaftler eine ernsthafte wissenschaftliche Untersuchung durch und fand die angebliche Quelle des planetarischen Wahnsinns. Nein, das ist nicht Bill Gates!)
Aus den düsteren Tiefen des Atlantischen Ozeans geht ein mächtiges Signal aus, er ist es, der die Menschen in Panik stürzt und sie zu Idioten der Dummheit macht. Das Signal kann von moderner Technologie nicht erkannt werden, daher scheint es überhaupt nicht zu fehlen. Die Welt merkt das nicht und macht aus freien Stücken eine Brezel, ja, ja, ja. Seltsam, wahrscheinlich Weltraumtechnologien, die Menschen sind eindeutig nicht auf ein solches Niveau gewachsen. Svinni hofft es sehr.
Sie müssen das Bathyscaphe ausrüsten und eine lange Unterwasserreise unternehmen! Der Vorrat an Keksen wird gesammelt, Kaffee ist an Bord, es bleibt nur, um voranzukommen und die Welt zu retten.
Bloße Kleinigkeiten, leichte Beute! Wer sonst außer Svinni?
..Fortsetzung folgt…