Overlay Christmas decoration
Hello there again!


Almost all fellow streamers have already put some sort of an overlay decoration on their stream overlays... And moa decided to jump on that train too. Not because I have that mythical Christmas spirit but I kind of want to mock the holiday a Lil bit, that artificial hype goes overboard on times. I think that only kids still hold the true spirit. We're too deep into the daily chaos to be able to even feel Christmas. People ride that artificial hype in order to make some profit... I don't know what more to add to it. Some people were kind of shocked when they saw me drawing robot elves hanging on cables... :D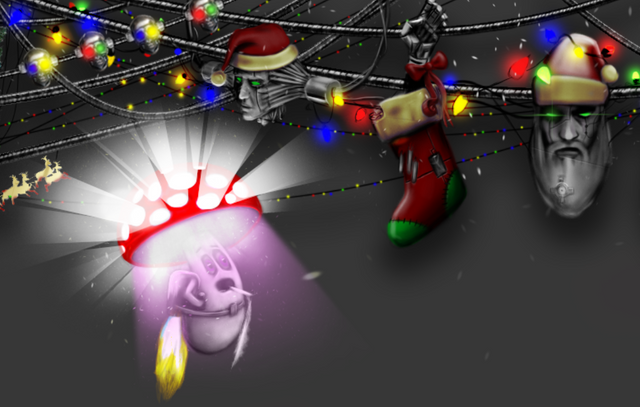 This is why the face of the shroom looks like that :)
I was talking with a couple of viewers while painting it, and one of them told me about a theory that Santa was actually some kind of a shaman, walking around the land, but not gifting material presents. Instead, he's spreading wisdom and giving remedies.
The shroom is also a reference. Hallucinogenic mushrooms like the one on the digital canvas give the sense of flying when eaten. Deers also eat them, people assume that they also feel that because they start running like crazy.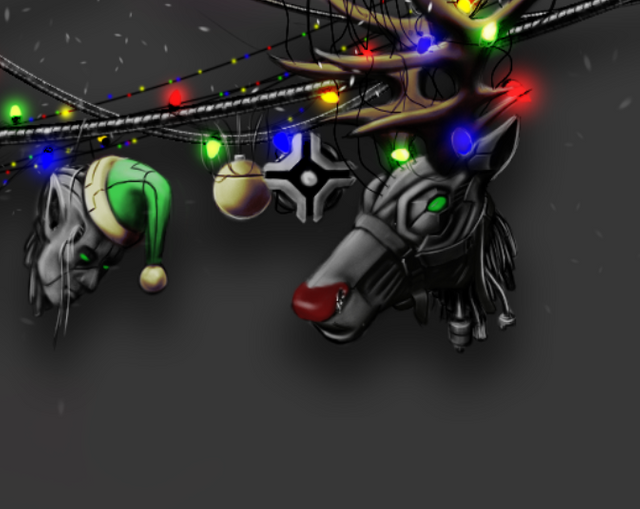 The Shroom, on the other hand, I plan to print on Tshirts, already having a couple of ideas to develop this as a character, the T-shirts will represent different adventures and experiences.
Speaking of Tshirts... I have a RedBubble accountRedBubble account There you'll see some of my recent works that you can get on a Tshirt or a mug... almost anything else that you might need...
---
Tools used: Wacom Intuos pen small & Photoshop cc2018
If you like my art, please follow me on:
Facebook; Artstation; Deviantart; Behance;Patreon; Instagram; Dlive; Twitter and Twitch
You can own part of my artworks in the Ethereum blockchain Here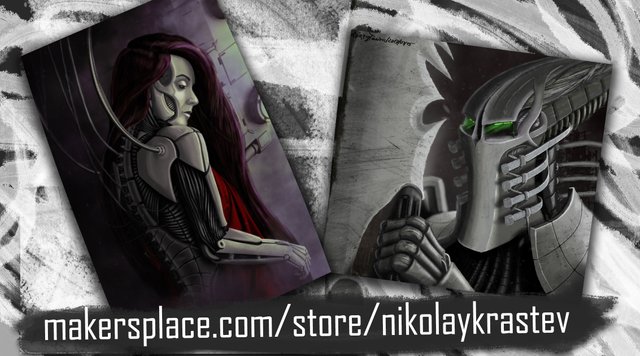 To buy a print or a Limited edition copy of my works
CLICK HERE