"Mermaid" Original Artwork In Progress- Part 4
Hello there!
I'm checking on yaal again.
Damn! It has been a long week so far, yet very fun! I really enjoyed that cursed process of rendering, I'm starting to find it very therapeutic and kind of meditative... I stopped looking at that part of the painting process as something that just has to be done, but more of a time to observe and enhance, even fix spotted mistakes. Let me show you what I have on the canvas so far: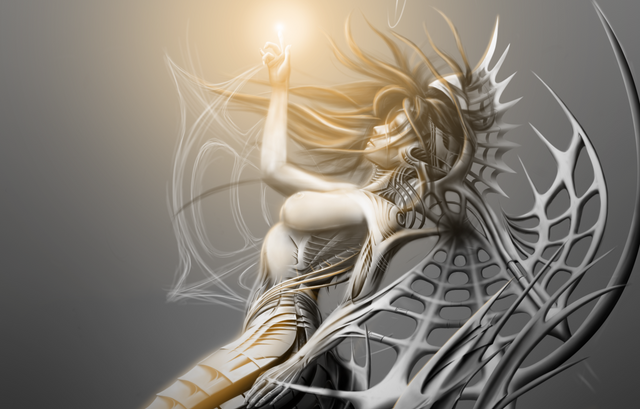 It comes together slowly, sharpening the edges, shadows, highlights. I am still working on the tail, finished the fins, at least for now.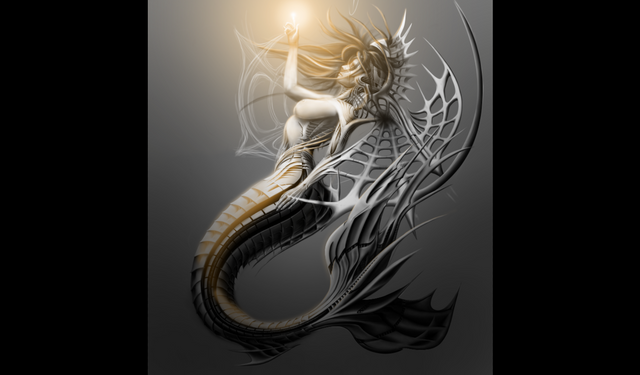 It still feels like that it has tons of work to be done but, I am really happy with where this is going... There's nothing special to be said about the work that has to be put in, just getting over every detail and tweak it and tinker it until it looks good, it looks like a part of the whole.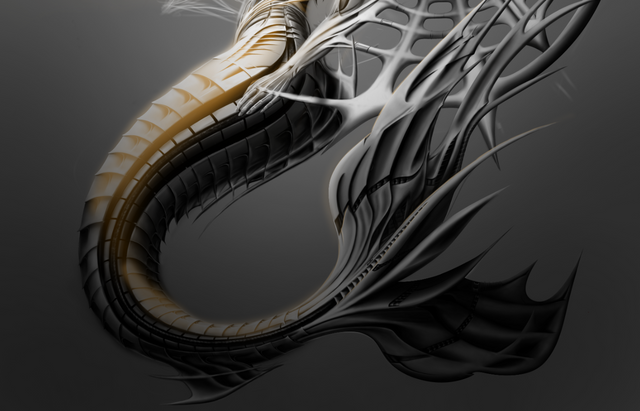 The design of the tail was inspired not directly by the work of Peter Gric named HardFork ... I've been looking at that particular work many times, but a couple of days ago when was staring at my painting, when I just finished the linework for the tail scales... Said to myself... This looks familiar, then I looked up Gric's painting again... I see what my brain did there. Completely different but similar at the same time...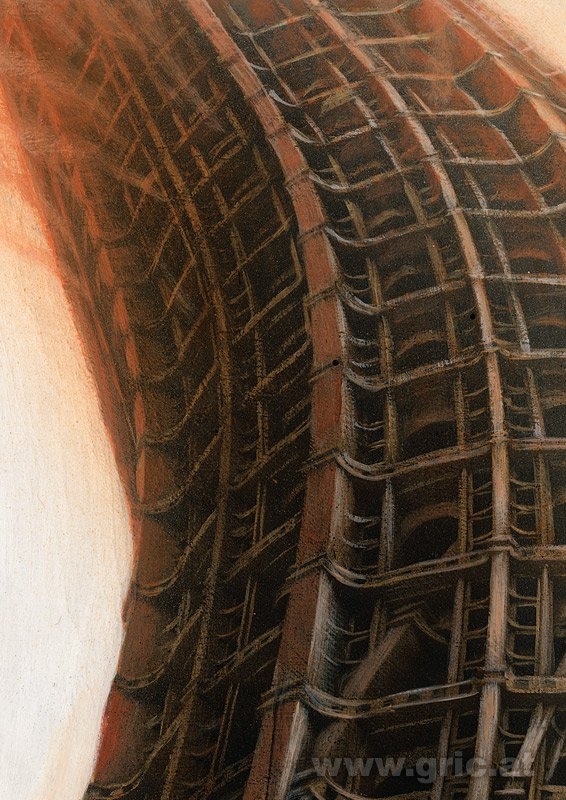 Here's a part of the painting to give you a reference of what I'm talking about.
If you're not already following mister Gric... Please do it, his work has been inspiration to me for a long, long time.
---
Tools used: Photoshop CC2018 & Wacom intuos pen small
If you like my art, please follow me on:
Facebook; Artstation; Deviantart; Behance;Patreon; Instagram; Dlive; Twitter and Twitch
You can own part of my artworks in the Ethereum blockchain Here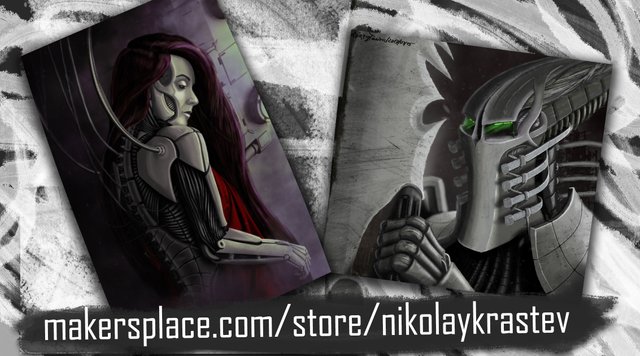 To buy a print or a Limited edition copy of my works
CLICK HERE