"Mermaid" Artwork In progress
Hero there, peeps!
Another post on the same day... Wtf is wrong with me?!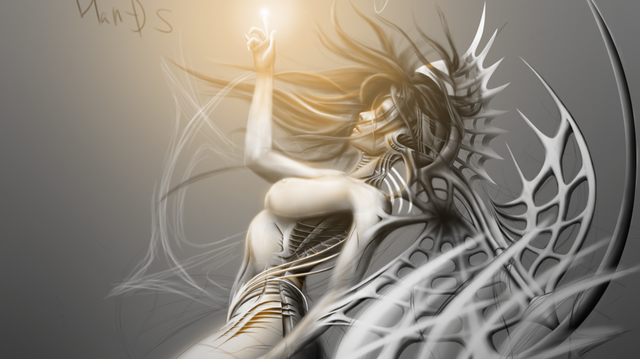 But yeah, I've done some work while I was away, and here it is. I figured out the general shape of the tail. Some of the details on the hips and the transition between them and the torso. The hard part is to keep the design language similar to the one that I've already established on for the head and the neck. My idea is to have the hand that reaches out for the light being humane, fully organic, and the further away you go from the hand the more artificial the body becomes. I still have to think of a way to make the tail biomechanical.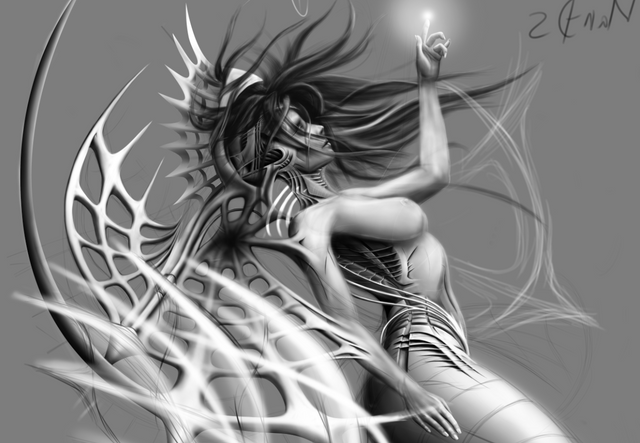 Last night I spent almost 8 hours working on the torso, the grill bellow the breast and making the details. Today I'm going to work a bit more on the torso, the shoulders, and the arms. Will try to make the transition between these shapes, and to unite the upper part of the body.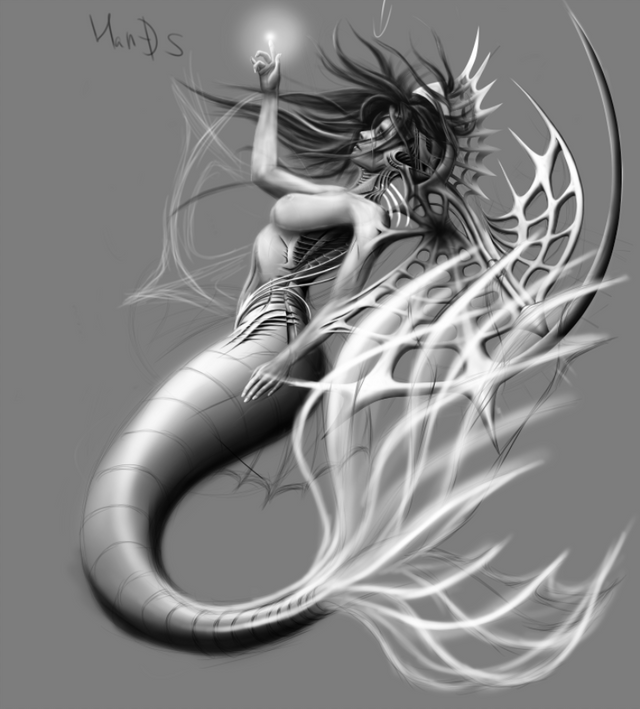 Later on, will try to work on the tail but I don't have an idea how it will look like in the end. Hopefully I will have the time to work on it today.
I want to create something not so dark as my previous works, at the same time keeping the aesthetics that I've already developed...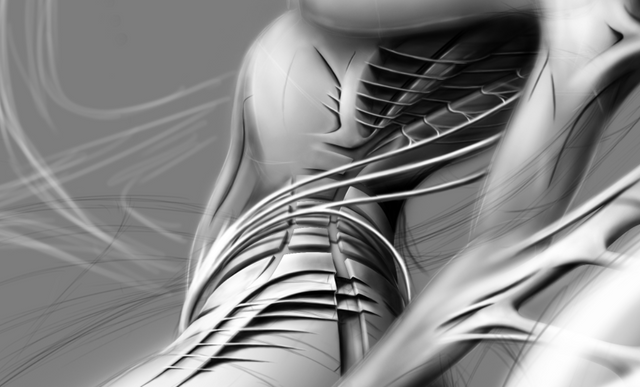 ---
Tools used: Wacom intuos pen small and Photoshop cc2018
If you like my art, please follow me on:
Facebook; Artstation; Deviantart; Behance;Patreon; Instagram; Dlive; Twitter and Twitch
You can own part of my artworks in the Ethereum blockchain Here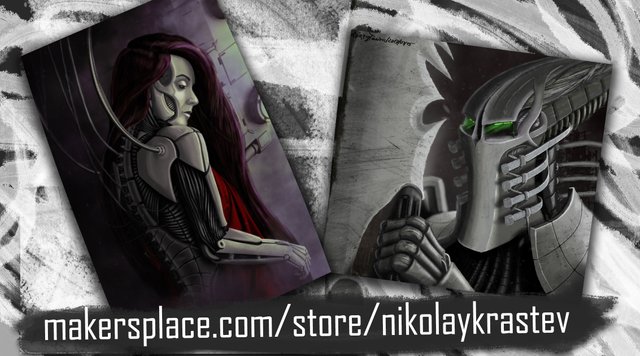 To buy a print or a Limited edition copy of my works
CLICK HERE