Another Rainy Saturday so decided to make a Piccy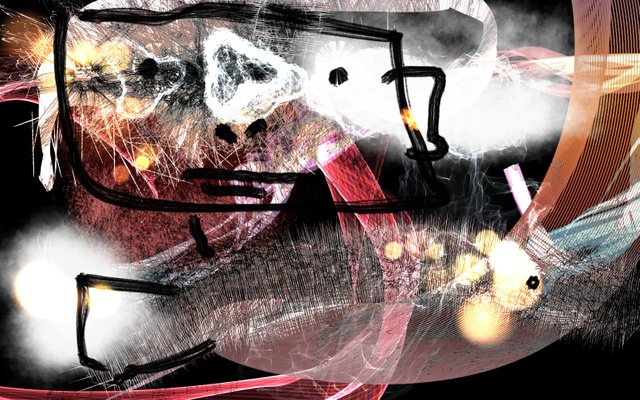 Lot's of things to write but I'm trying to avoid doing that as it is serious stuff and I think I would rather paint the undersides of my feet yellow and float upside down in custard.
There is a fish because it is raining outside. It's rained a lot so that's a porthole I'm looking out of. Lot's of things insiide my head going on. Voices from different directions vying for my attention and it is getting a bit wearing.
Haven't got a name for the picture yet....
....any suggestions?