The craze of Steem is all over me and family. Apart from finding out time to make post and curate stuff, on Steem, I even talked about it with my kid. Though she is too young to pull into the Steem pond, but i already promoted Steem to her. The craze is such that even when I get busy with work, she reminds me of the Steem.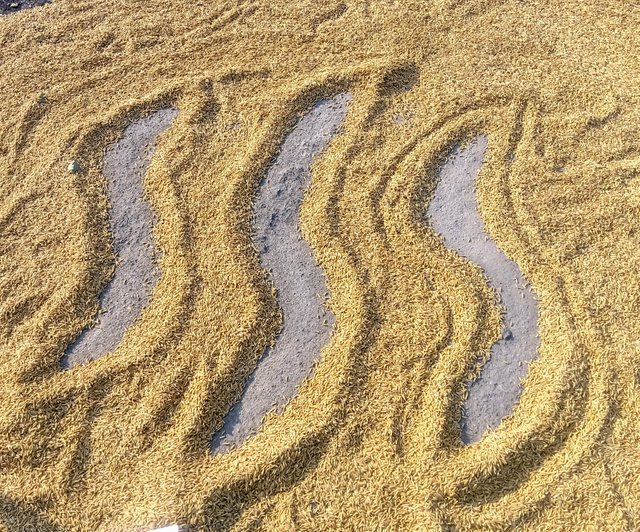 It was the usual afternoon, and I was busy in spreading out Rice Paddy to dry on my terrace. It was full sack, that requires to be dried before sending them to Mill to make Rice.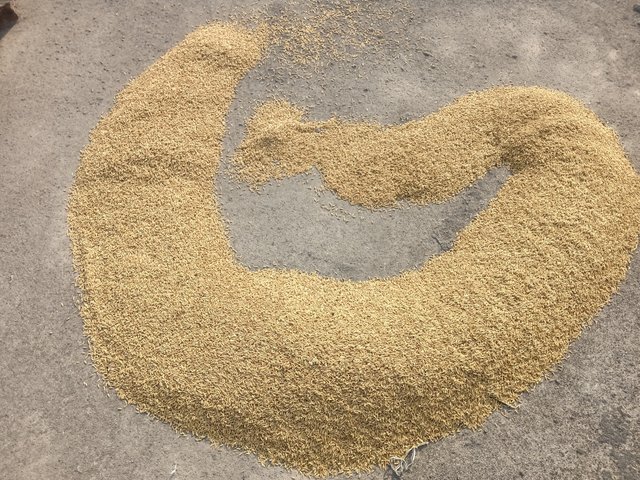 The Rice paddy needs to be spread out completelly under the Sun, the kids quite enjoy playing and they agree to do the rest part and they happily pitch in.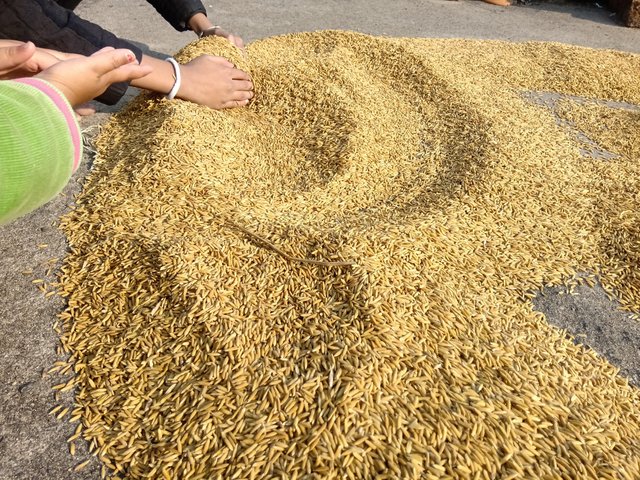 It was only after an hour, when I came back to notice my #drawingqueen still playing with the Rice paddy. She happily and excitedly called me closer to get me a Steem surprise. It was her majestic touch of Art on the Paddy's which make me Smile.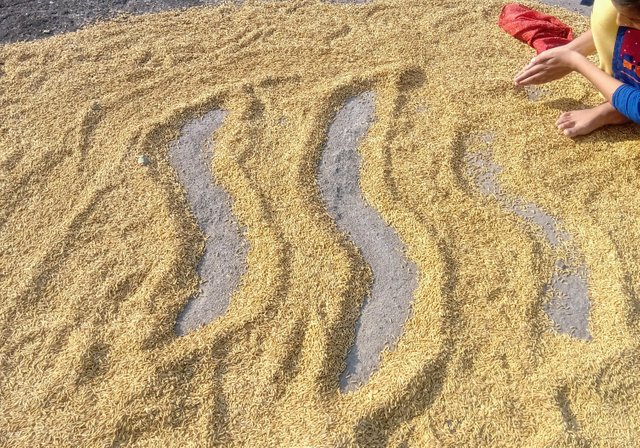 After that, we get into playing mode together and made more #steem-promo on the terrace with the Paddys. My work with Art is still poor, as I could not draw anything near to her effort, and ended up poorly.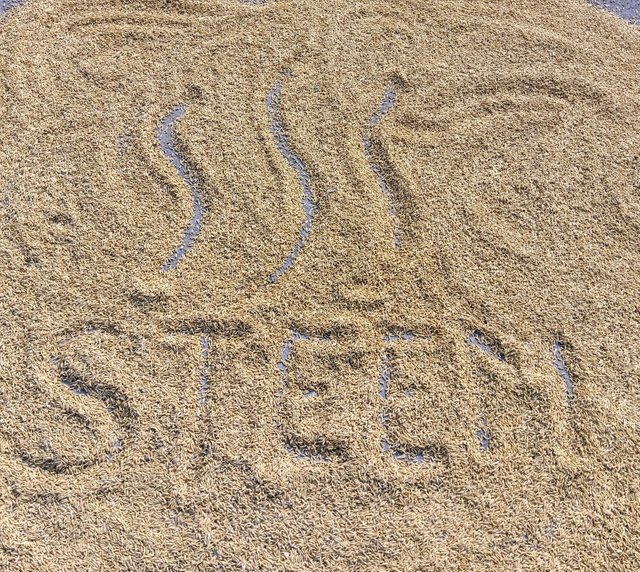 I feel, she is the complete winner as she drew far better than me. Afterall she has the budding artist in her, that always make me proud. And she knows what Steem is.
Stay Calm....
Keep Steeming...Steem On !!!