Zhora from Blade Runner - concept art by me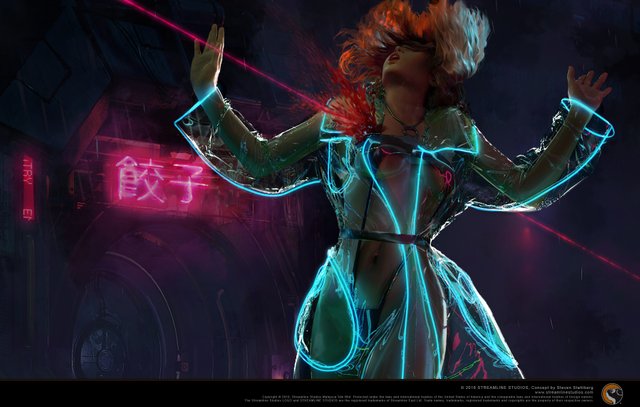 I made this for the company portfolio, the company I work for (Streamline Studios), and I recently got permission to show it in public.
Perhaps you remember the replicant Zhora running away from Decker, getting shot in the back inside some kind of mall. I was inspired by that to make a "cyber punk" type image.
I started it in 3DS Max, by modeling her body, we call it the low-poly version. Then detailing it in ZBrush, that's the high-poly version, and baking the detail into a normal map that goes on the low-poly (a way to make the low-poly look detailed while still making it possible to animate in real time). Then I rigged it in Maya, posed it and rendered it using the Arnold renderer. My colleague Vladimir Uryadov helped me with the rain coat. Lastly I painted on top of it in Photoshop.
Here are some progress shots. First an earlier version of the pose and camera angle.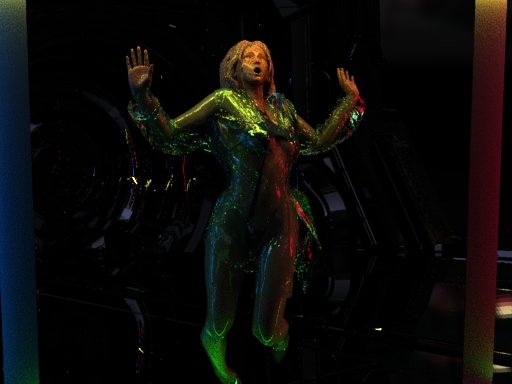 Here a separate render pass of only the rim lights. At this point I had her crashing through a plate glass display window, like in the movie: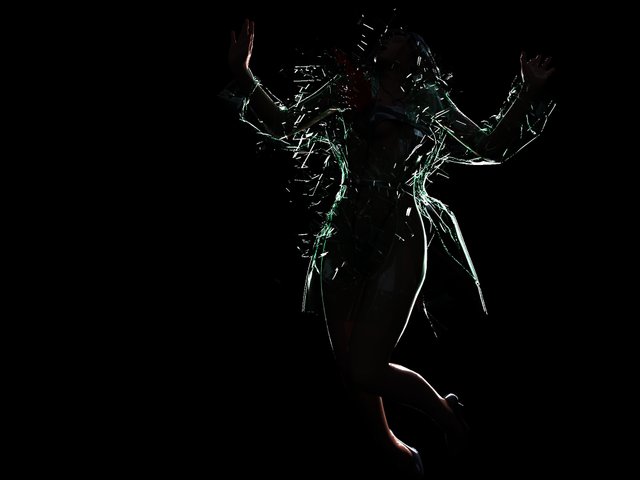 A pass of the coat lights: