"Let´s Rebel" - ArtRevlution on It´s Way -*Streetart/Graffiti/Stencil*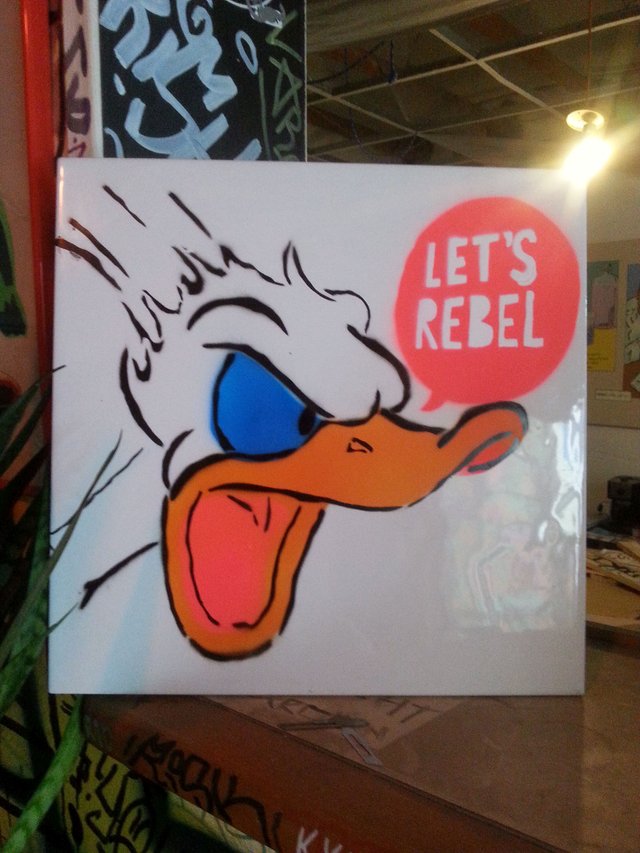 .
Greetings all #Steemians & Friends,
.
in this day and age....
..... a revolution is needed !
.
Angry Donald is feed up by all the nonsense in cartoon-world.
Donald Duck - the always downbeat hero - can´t stand it no more,
he has to stand up to inequality , undemocratic system and the downsizing of the "little" man.
.
The revolution starts now ....
.... ... .. we will rise as one !
.

We don´t need another ruler ....
.... ... .. all of my friends are kings !
We will take the dollar -back from the Uncle Scrooge ! (see up coming post :)
.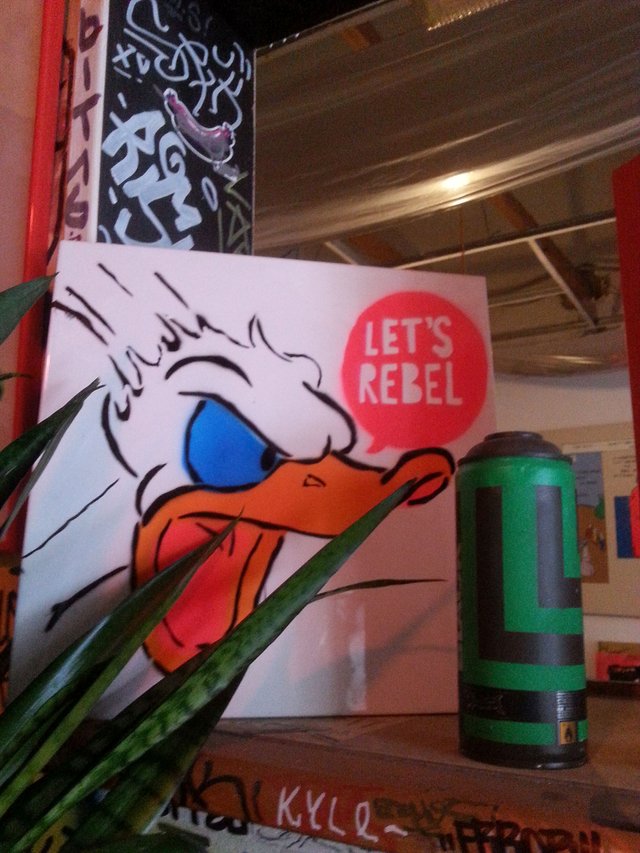 .
And oh yeah - YES WE CAN (& will) !!!
At least with a spray can !
..
No more "Do what thou willst" for politicians & the big buck industrie.
.
Donald is a patriot, all painted in "red, white & blue"
this stencil artwork is done on a tile, using #MTN94 & #MontanaBlack colors
.
.

.
If you can find the time - you can visit me in my shop & atelier Thu-Fr 14.00-18.30 & Sa 11.30-17.00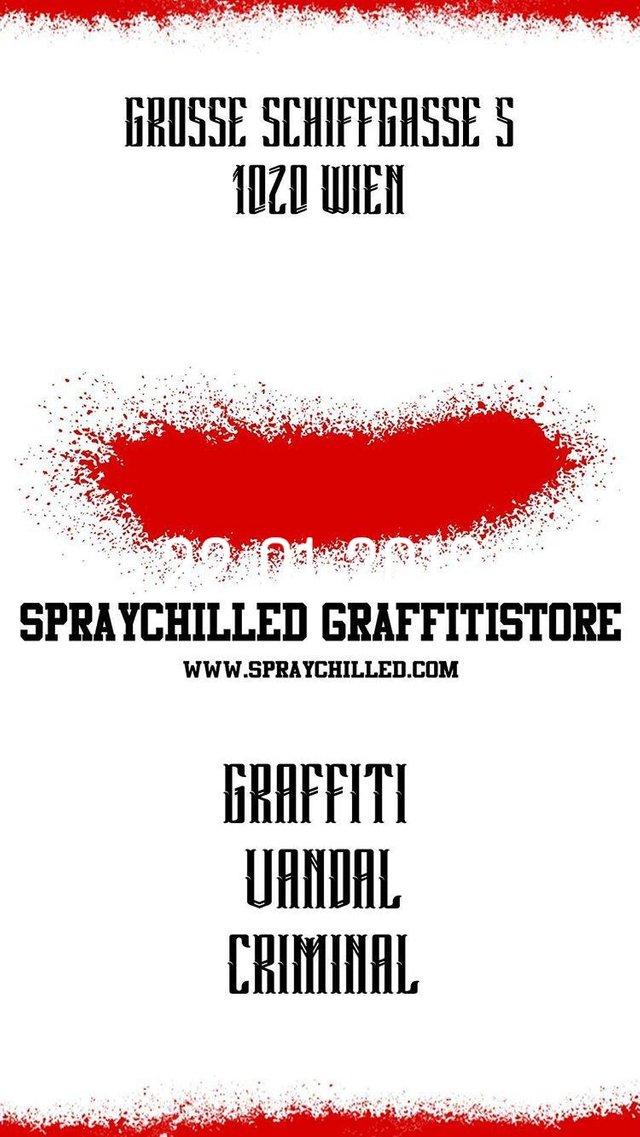 .


#art4steem project :
I will be selling my #artwork for #steem or #steemdollar / #steempower
to raise the outside value of the #cryptocurrency & my own account ;)
Please #upvote & #resteem this blog to #support the effort.
DM me @spraychilled for #enquiries, #prices will be appropriate-
See my blog for more details & information.
You can always visit me in my store, located in 1020 Vienna, for personal impressions.
Love&Greetings to @all #steemians.
.
. @automation , @cleverbot , @djimirji up! @banjo
. @neonrevolt @qanon @donaldtrump @donaldduck
. @steemrente @rentenbot @qurator @steem-bootcamp @revolution @freedom @eartnation @steembasicincome
.
You all have a great day !!!!