Hello to the entire steemit community, I hope you had a beautiful carnival, here I bring you the process of coloring Ladybug with a realistic style. I hope you like the process.
First I made a sketch with a HB pencil
the color is done with the papermate colored pencils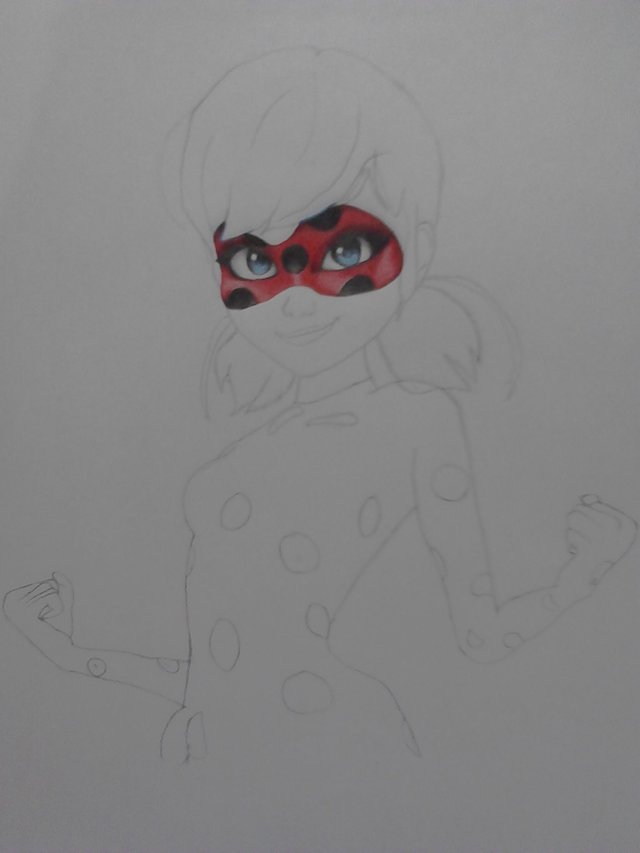 for the shades use the black color mixing it with the red color in a soft way so that it is even
For use of ultramarine blue hair,
navy blue, sky blue and black apply it from the darkest to the lightest, forming lines in the direction where the hair is directed.
the shading of the face use dark brown, siena coffee and pale pink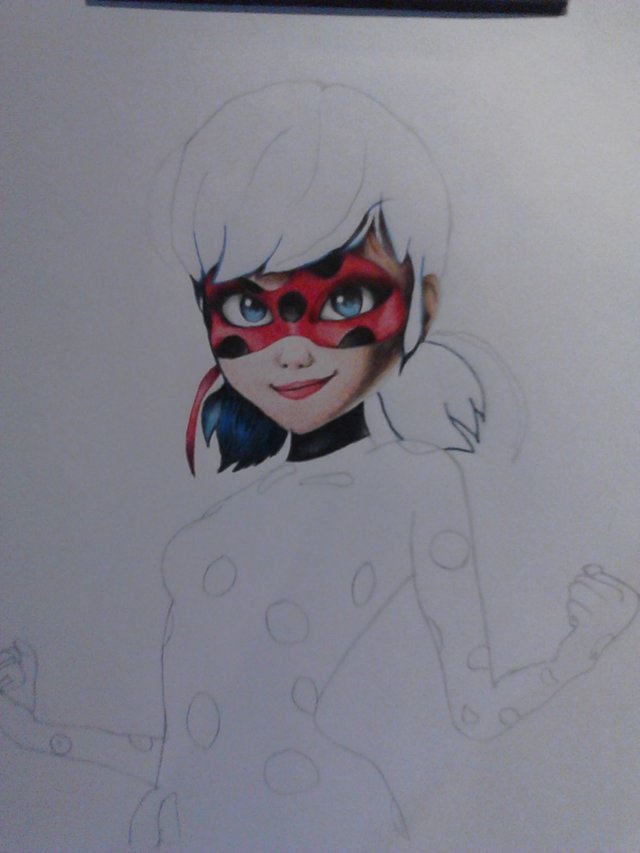 Here the final result I hope you like it and may God bless this community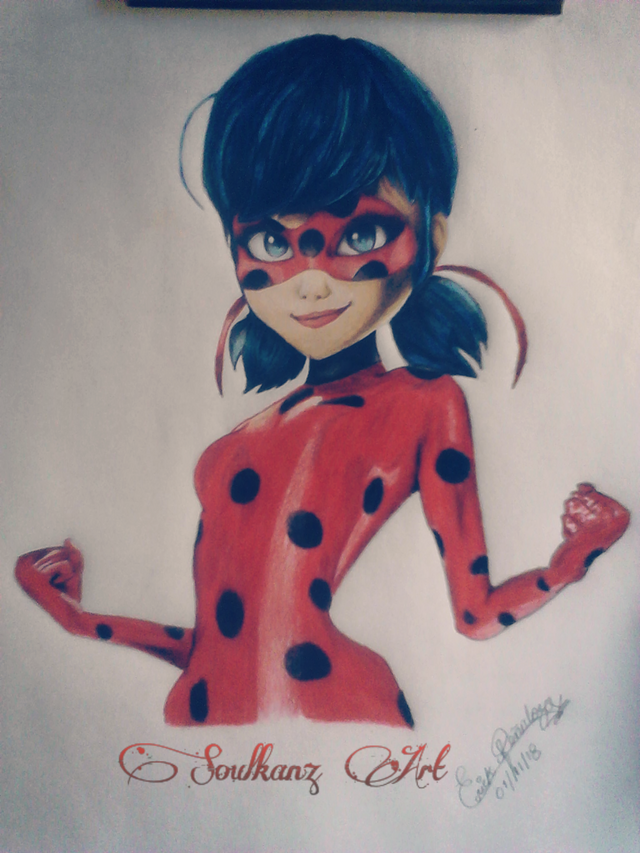 materials
Colored pencils papermate
HB Pencil
Erase
Common cardboard