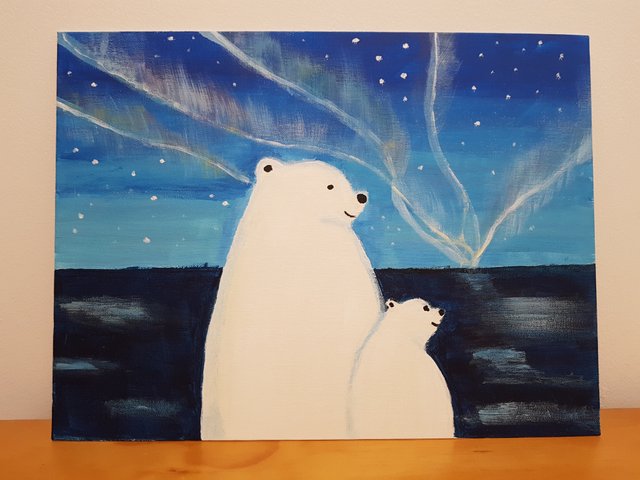 Tonight I went to a 2 hour painting session with Life with Paint. This was my first time painting with a class like this. Unfortunately it was too crowded and the teacher didn't really know how to teach so I was a bit disappointed. I really like northern lights and animals so when I saw they had this painting I decided to sign up to learn how to paint it.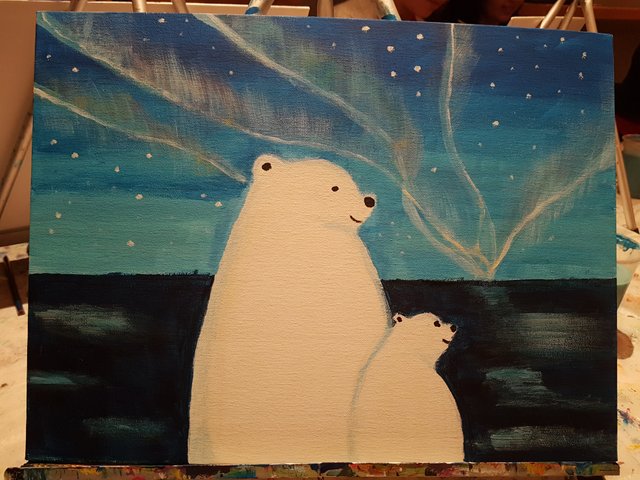 The bears were hard to draw and the Aurora as well. I wish I had more time to finish the painting and that the paint brushes the supplied were newer and better.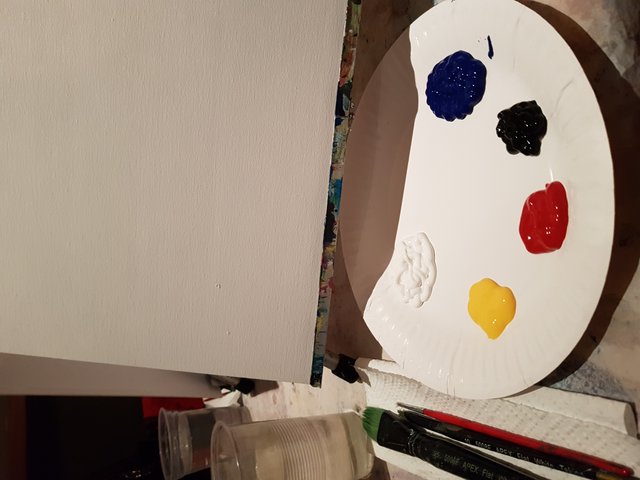 But going from nothing to something was a good feeling.