Negative Cat Art
Weekends for me means Art Time. It helps me relieve some stresses brought by work during weekdays. I usually make soft pastel arts of different animals or do some paintings, but this time, it's different. I attempted to make a negative art of a cat using soft pastels. And here is the outcome.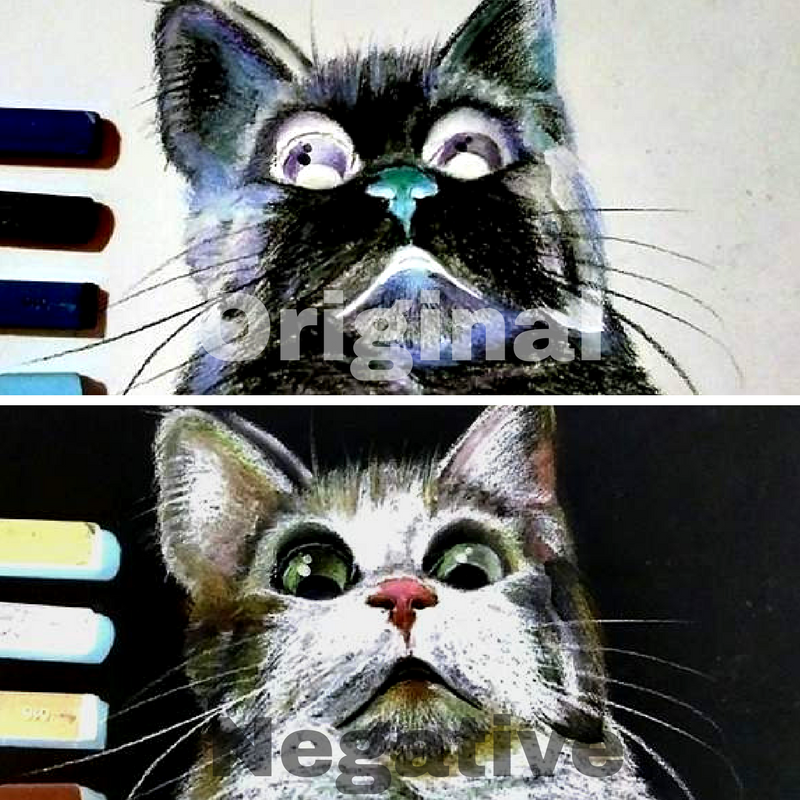 The above photo is the original artwork I made while the photo below is its negative photo version using a negative photo filter
I can convert the photo reference of this cat into a negative photo and use it as my new reference. Instead of doing that, I challenged myself to create the negative colors of the cat based on the color wheel. But before anything else, let me discuss a brief history of Negative Photography, which inspired me to do this one.
---
Negative Photography
---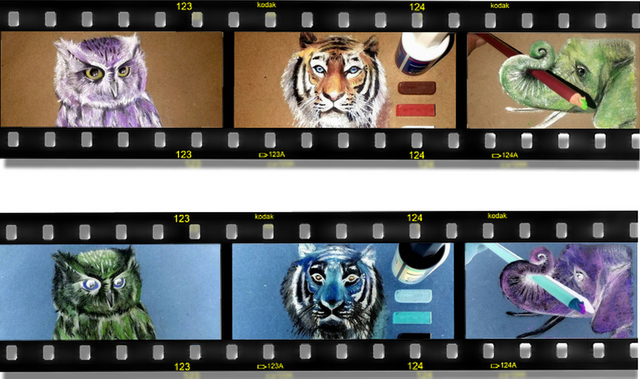 My previously-made soft pastel arts with their corresponding negative photo versions
Can you still remember that old camera with filmstrips? The camera right before digital cameras' invasion? I bet most millennials didn't have the chance to take a photo out of a filmstrip.
Old cameras, unlike the digital ones, have limited number of captures depending on the number of film strips it has. I can still remember our Kodak camera before. We have to load it with a film having 12-24 strips, so we've got to give our best poses during events due to our Kodak's limited captures. The strips are then developed through photographic processing in a Kodak store.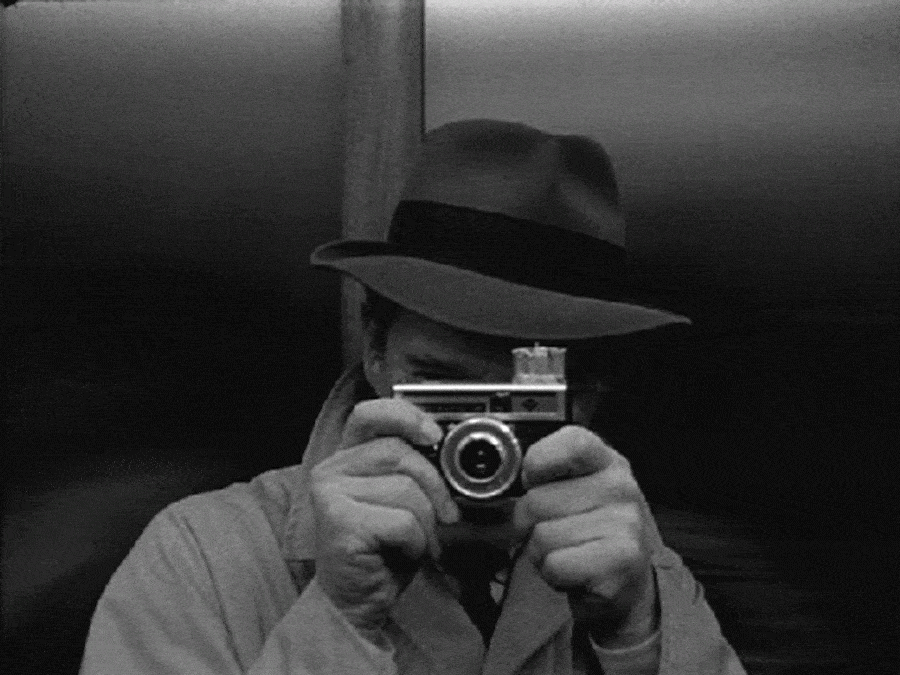 In those film strips, the images seem to be the negative or inverted version of the actual subjects in terms of color. The lightest becomes the darkest, and vice versa. Once an image is captured quickly, the image is preferred to be darkened rather than bleached due to the extremely light-sensitive chemicals of the camera films.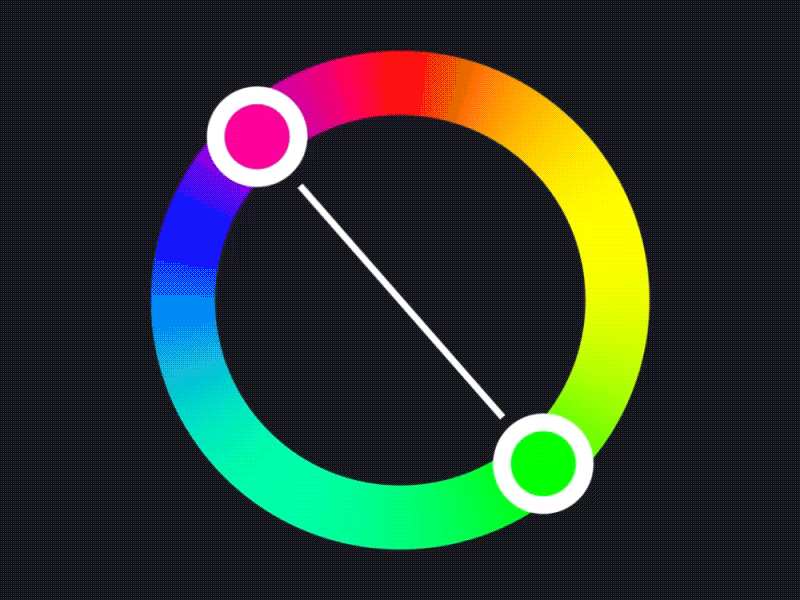 Negatives are just the complementary or the exact opposite of colors on the color wheel such as violet & yellow, blue & orange, and red & green. These pairs of colors when combined, will cancel each other out, creating a gray-scale color either white or black. But when these colors are placed next to each other, a great contrast and a strong clash of colors will be created.
---
The Process
---
With the use of the color wheel, I picked the opposite colors of the original cat's hue. As we grow up, we became aware that black and white aren't considered as colors. Black is the absence of light while white indicates the light's presence. However, in arts, black and white are still considered as colors. Since I want the cat to be dominated by color white, I colored almost all of the cat's face with color white's greatest contrast --- black. Other colors used are violet, blue, and sky blue.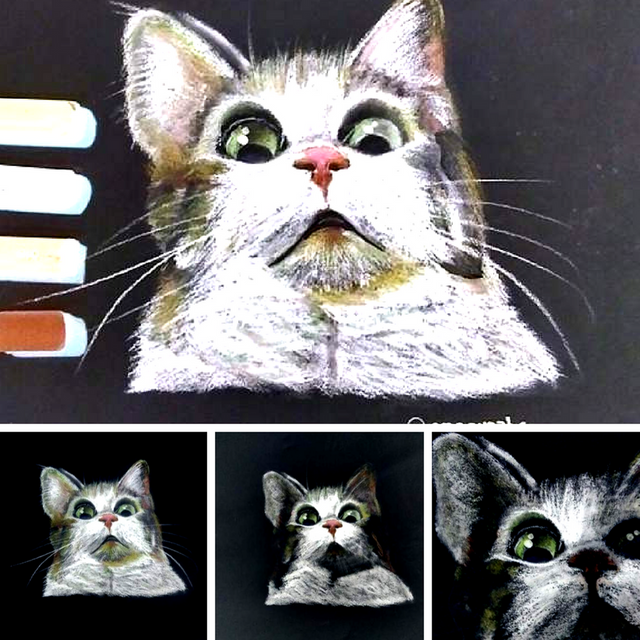 These are the negative photo versions of the original art I made. Once in a while, I take a snapshot of my work in progress and convert it to a negative photo using a negative photo filter just to see if I got the correct colors.

Though I wasn't fully satisfied with the results, I really had fun while doing this Art. I know this cat enjoyed her transformation as well. See how shocked that kitty cat is?
---
GIF Sources:
Web Sources:
Negative (photography)
Complementary Colors