The pheasant family, 민화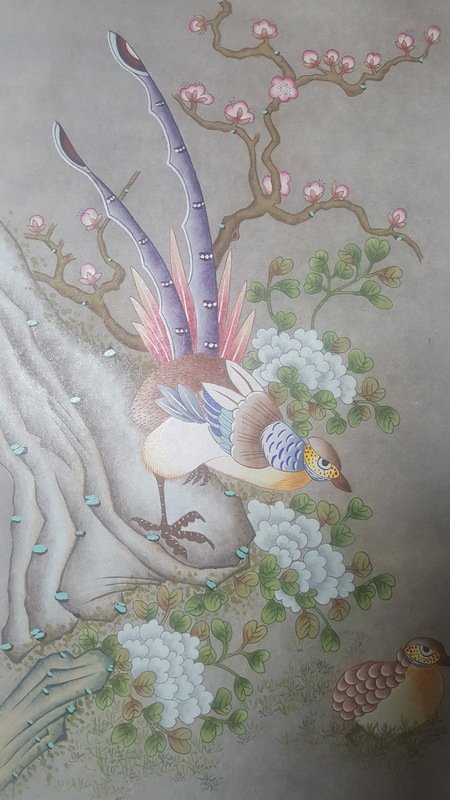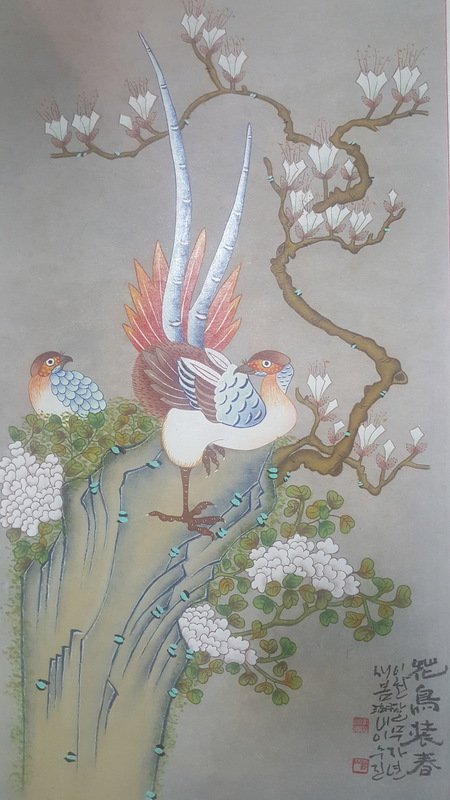 한국의 전통 민화입니다.
꿩과 새끼를 그린 그림입니다.
민화는 작가가 알려져 있지 않은 경우가 대부분입니다.
물론 이 그림은 최근의 작품입니다.
제가 붓글씨를 배우고 있는데 저를 가르치는 선생님 작품입니다.
Korean traditional ordinary people' drawing.
The pheasant and chick.
It is not known usually who painted this style of drawing.
These paintings are painted currently.
My master' works, he is teaching me the calography
잘 아시는 바와 같이 꿩은 새끼를 지극 정성으로 돌보는 짐승이지요. 그래서 옛사람들이 꿩과 새끼 그림을 즐겨 그렸나 봅니다. 엄마 꿩과 아빠꿩이 항상 아기를 바라보고 있습니다. 자식에 대한 사랑을 담은 그림이지요.
The pheasant is very famous for taking care of their chicks. So our ancesters had drawn the pheasant family. Mom and dady pheasant are always looling at their baby. Our ancestors had wished to express the love for their children.
그림을 보시며 부모님의 사랑을 생각해 보시지요.
Seeing the drawing, let's think about the love of our parents, once again.