These paintings were done with acrylic on canvas in an impressionistic style much like a Monet. I would absolutely love to take credit for them, but I purchased them from a talented artist I found via a fb group.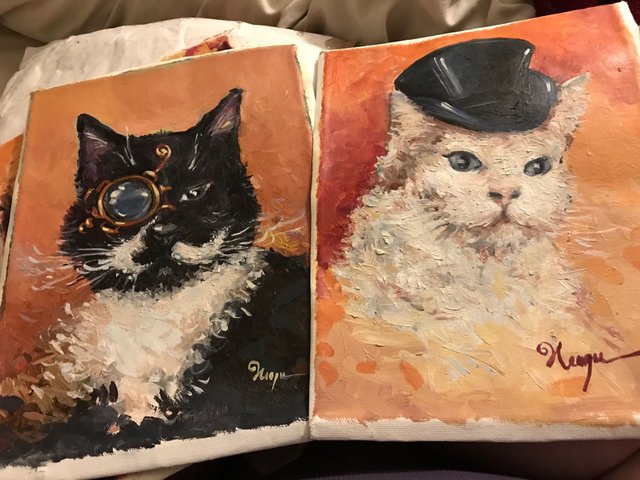 These pictures have however pushed me over the line into peak cat-lady territory. I do believe I am now the other cat-ladies queen.
This first painting if of my male tuxedo cat named Zergling. He is made even more dapper and handsome by the addition of the monocle.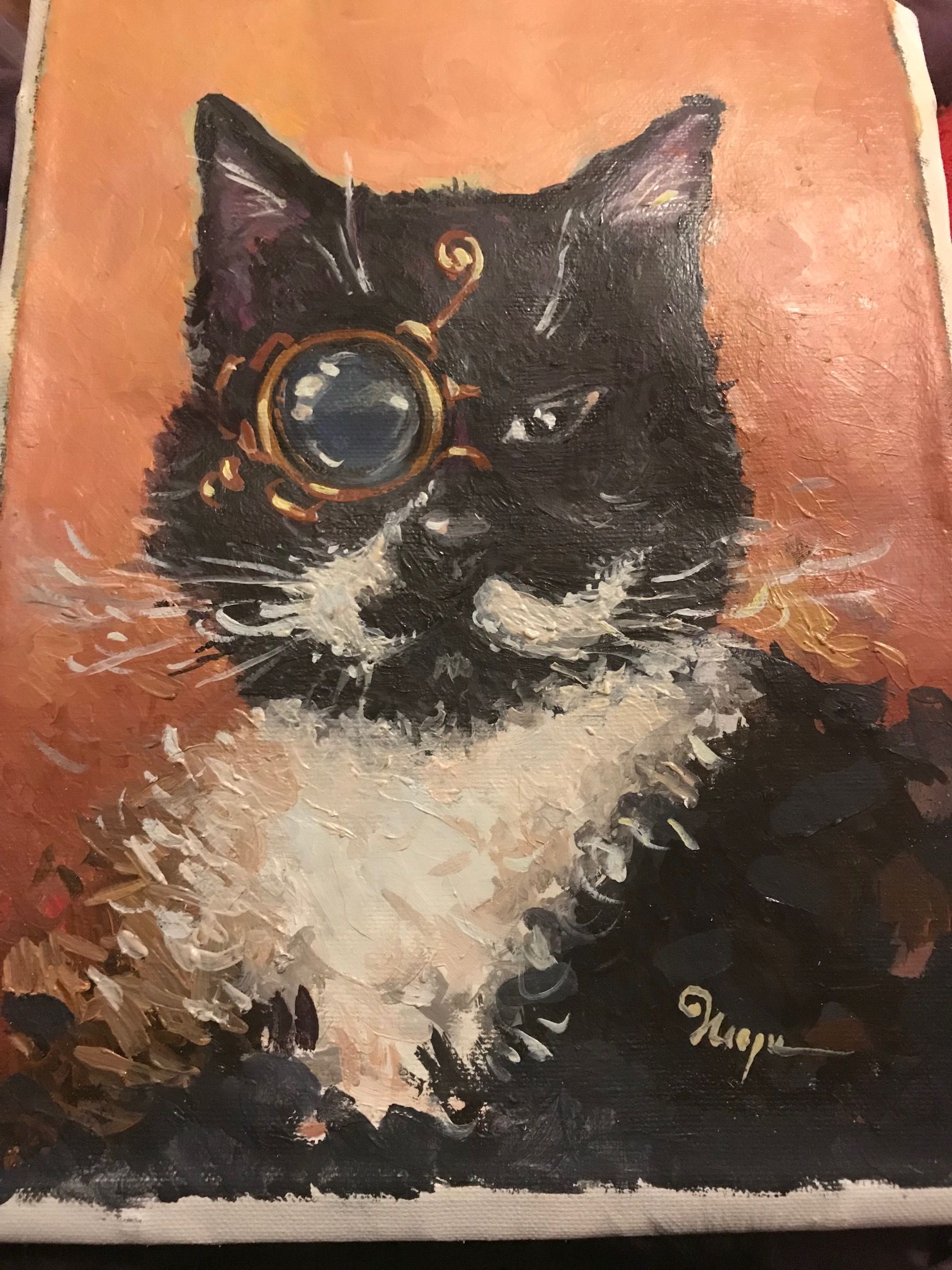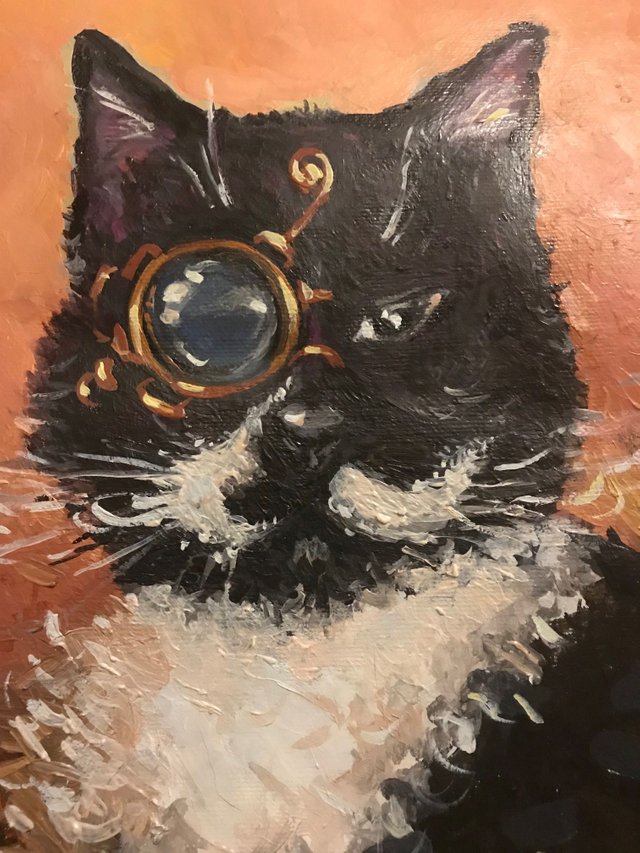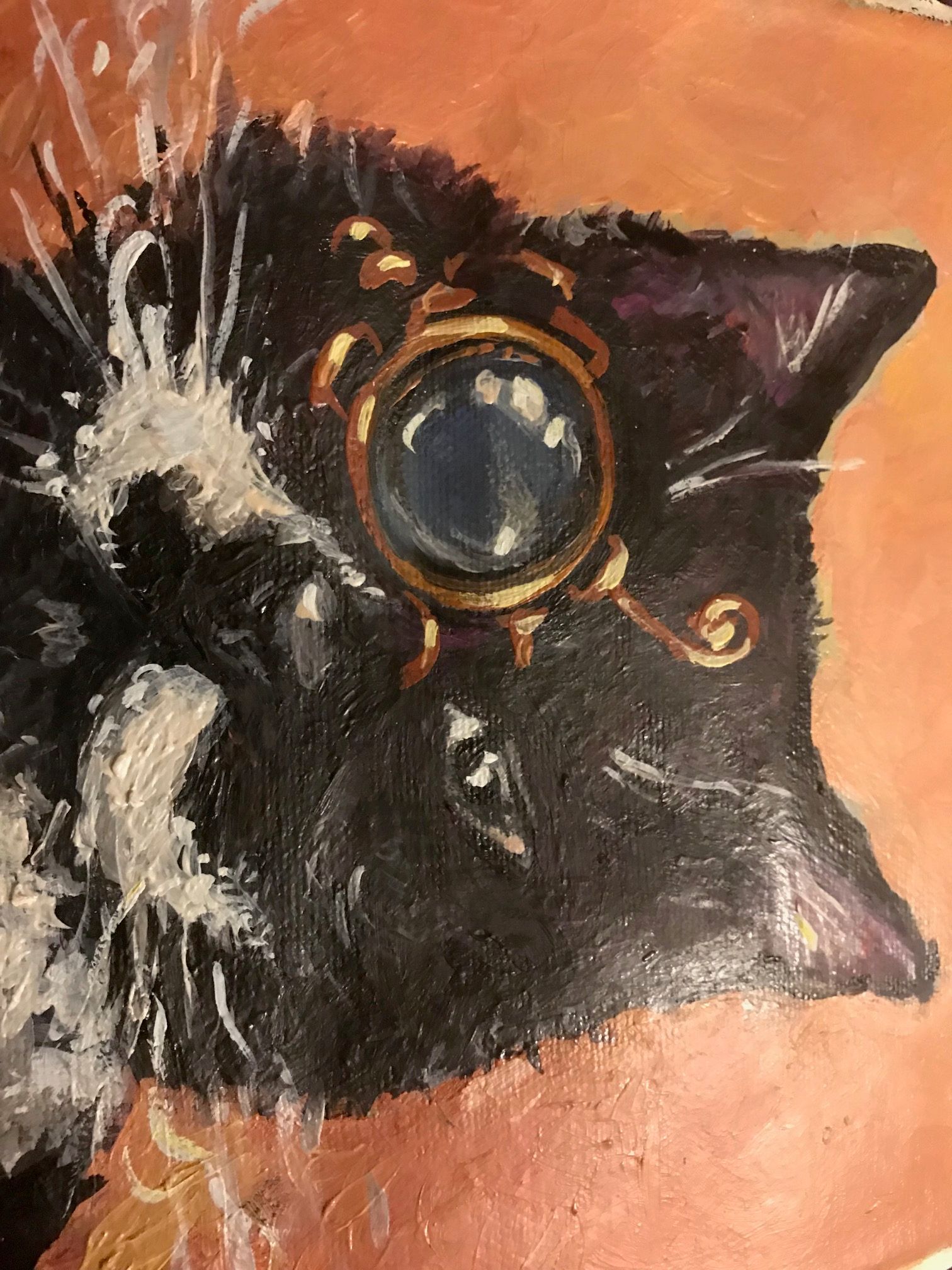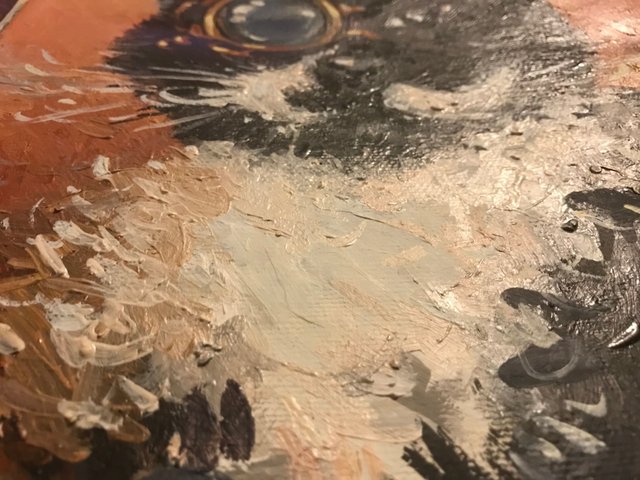 The second painting is of my mix white and tan cat name Tika. At first she wasn't sure if she wanted the top hat, and then she realized, she ooooowns that top hat.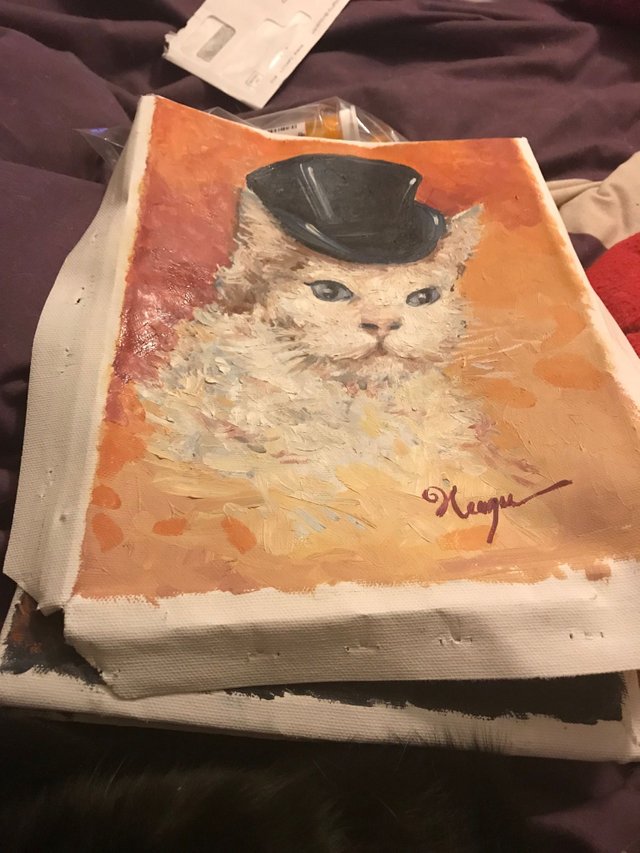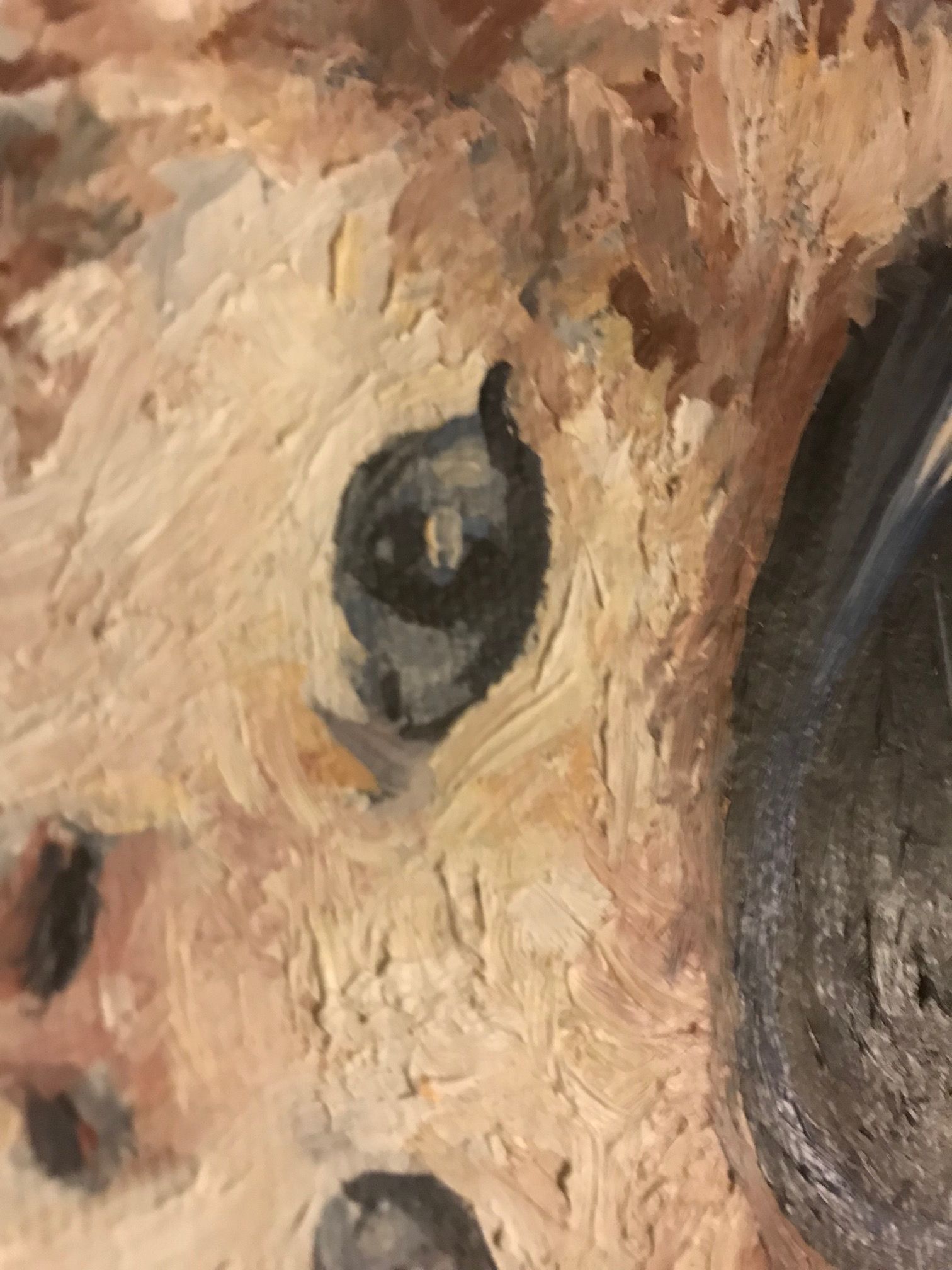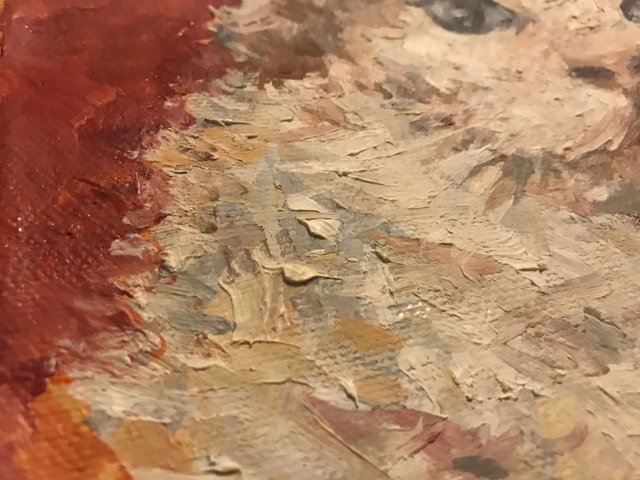 This third painting is an original of the artist named, Mr. Wigglebottom. He is an orange long haired tabby, and I think we can all agree, he is in fact, the king of the kitty paintings.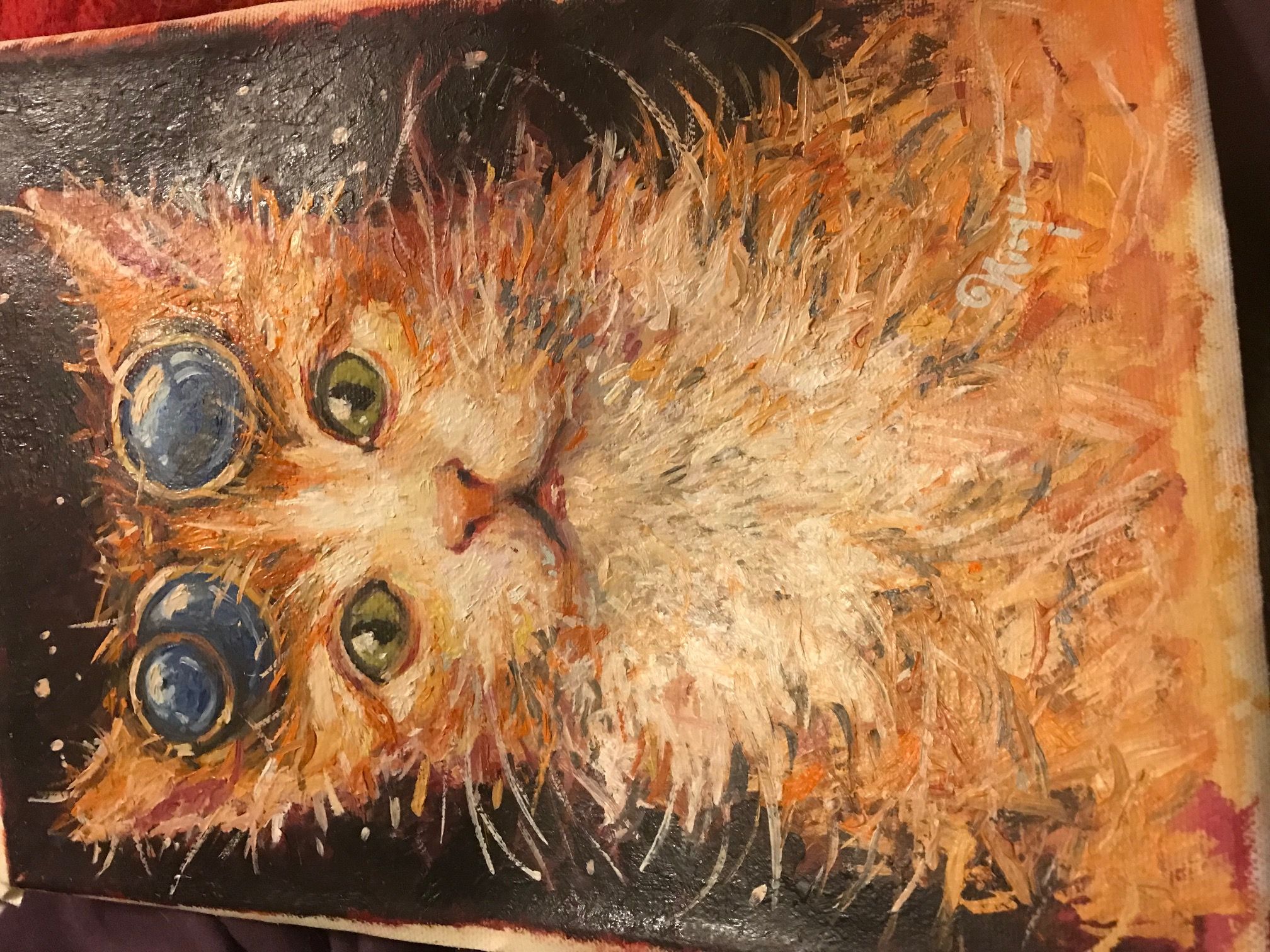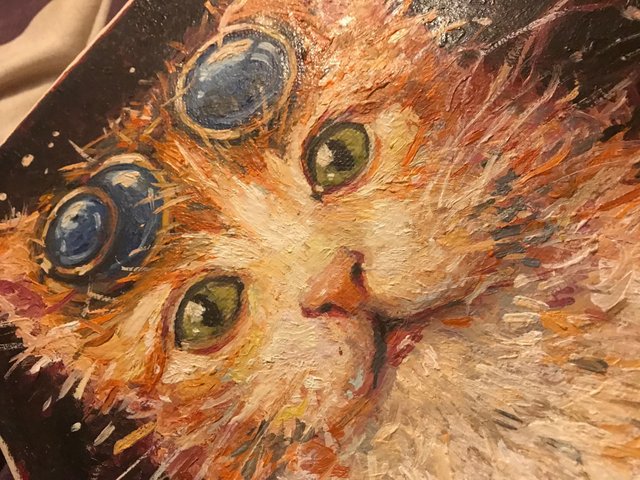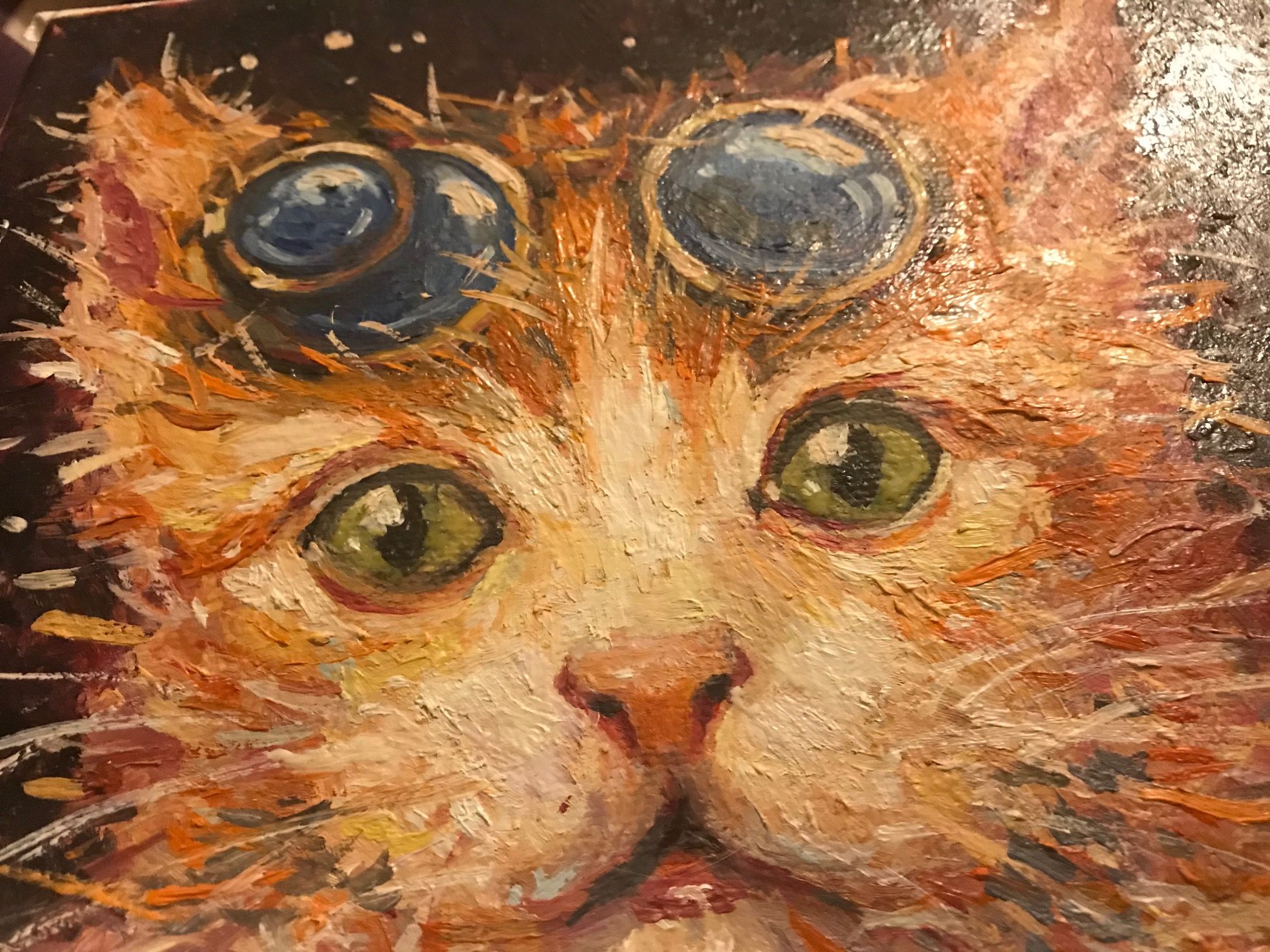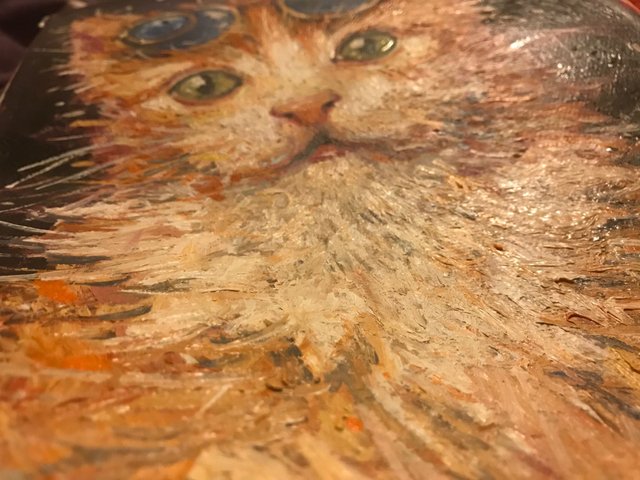 The long story short about these paintings is that I am part of a large steampunk society on facebook and this somewhat quiet but very nice artist posted his portrait of Mr. Wigglebottom. I admit I was hooked at once, steampunk AND cats! I asked him if he does requests and he was very excited someone was interested in his work. He's from the U.K. and I'm in the U.S. I was a tad hesitant to order from him, as I don't actually know him and he's only posted a few times, but I sent him some of my pictures of my cats, and he said he'd get right on them and if I didn't like them, I didn't have to pay. Alright. He finished them up and I loved them! (Obviously) We agreed that I'd pay half up front and half when they got to me. We were both clearly questioning each other. After a month of them not arriving I was naturally a bit upset. I messaged him and the package had been returned to him. Apparently something in my address was wrong. He felt terrible and I was still trying to figure out if I should get my money back. But I waited. AND THEY SHOWED UP!!! AND I LOVE THEM!!! I plan to purchase more items from him, as he really is talented. I tried to show it in the pictures of the painting. I love the texture he's included in the paint, and his overall style reminds me of some of my favorite artists. What do you guys think? Am I just crazy, or is this the best purchase of my life? XD