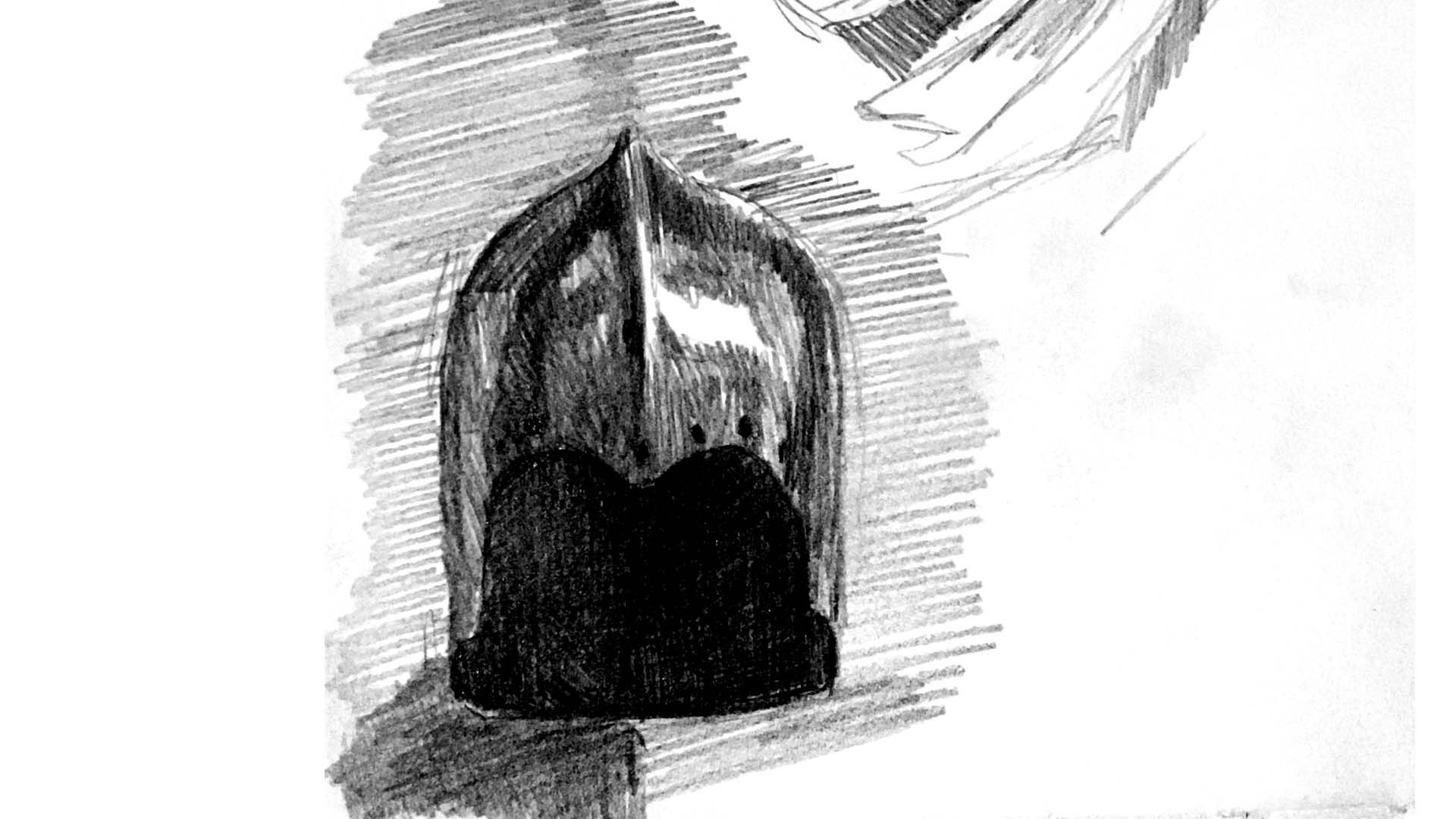 When we think of museum sketching we usually think of drawings sculptures or paintings. But there is a lot of interesting stuff to be drawn in museums: armor for instance. After having drawn several portraits from busts I decided to take a little break and draw this interesting medieval hat.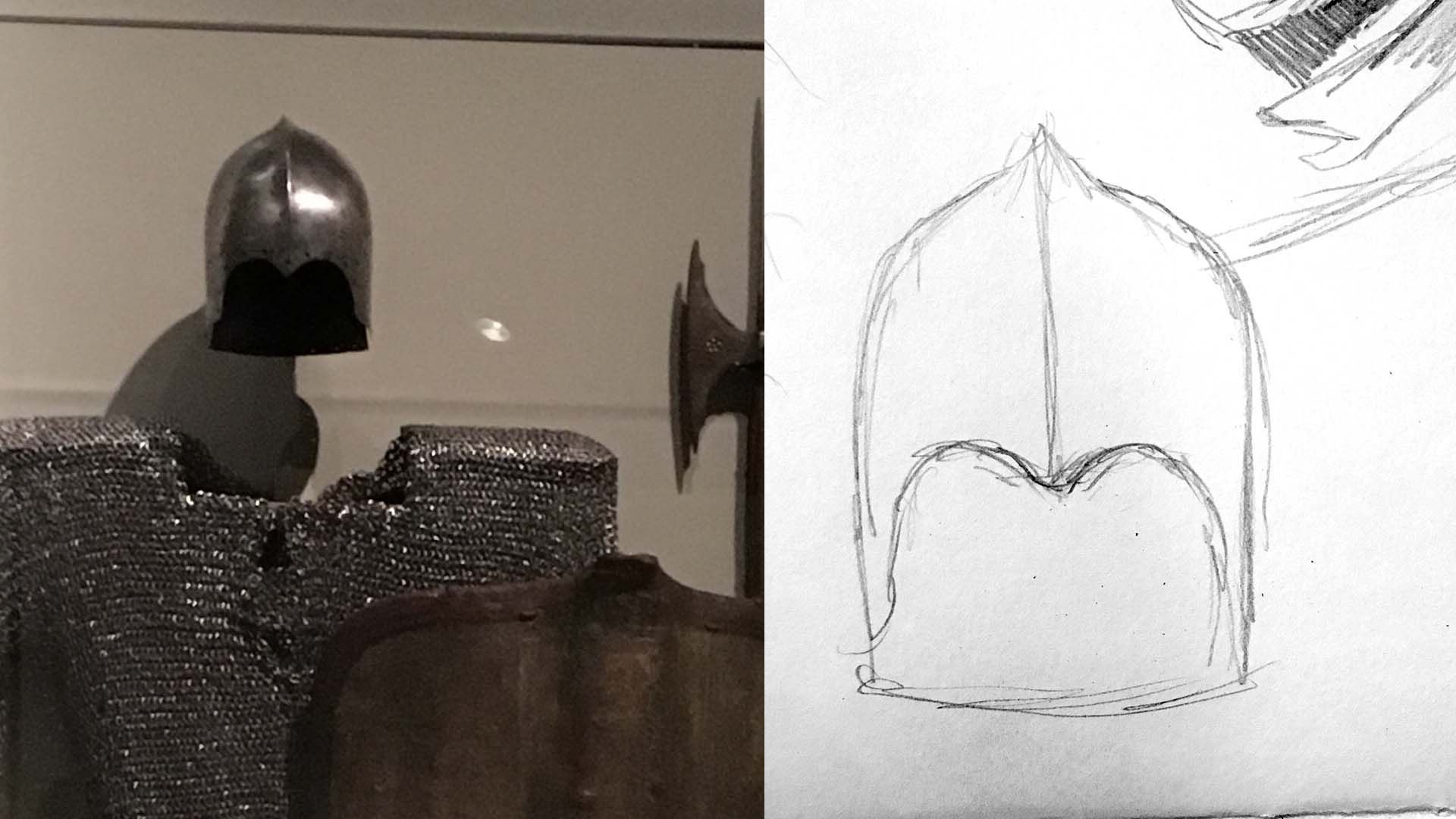 It was a quick study that helps me practice creating tones to represent reflective surfaces. I built the values up making sure to leave the bright highlight in place.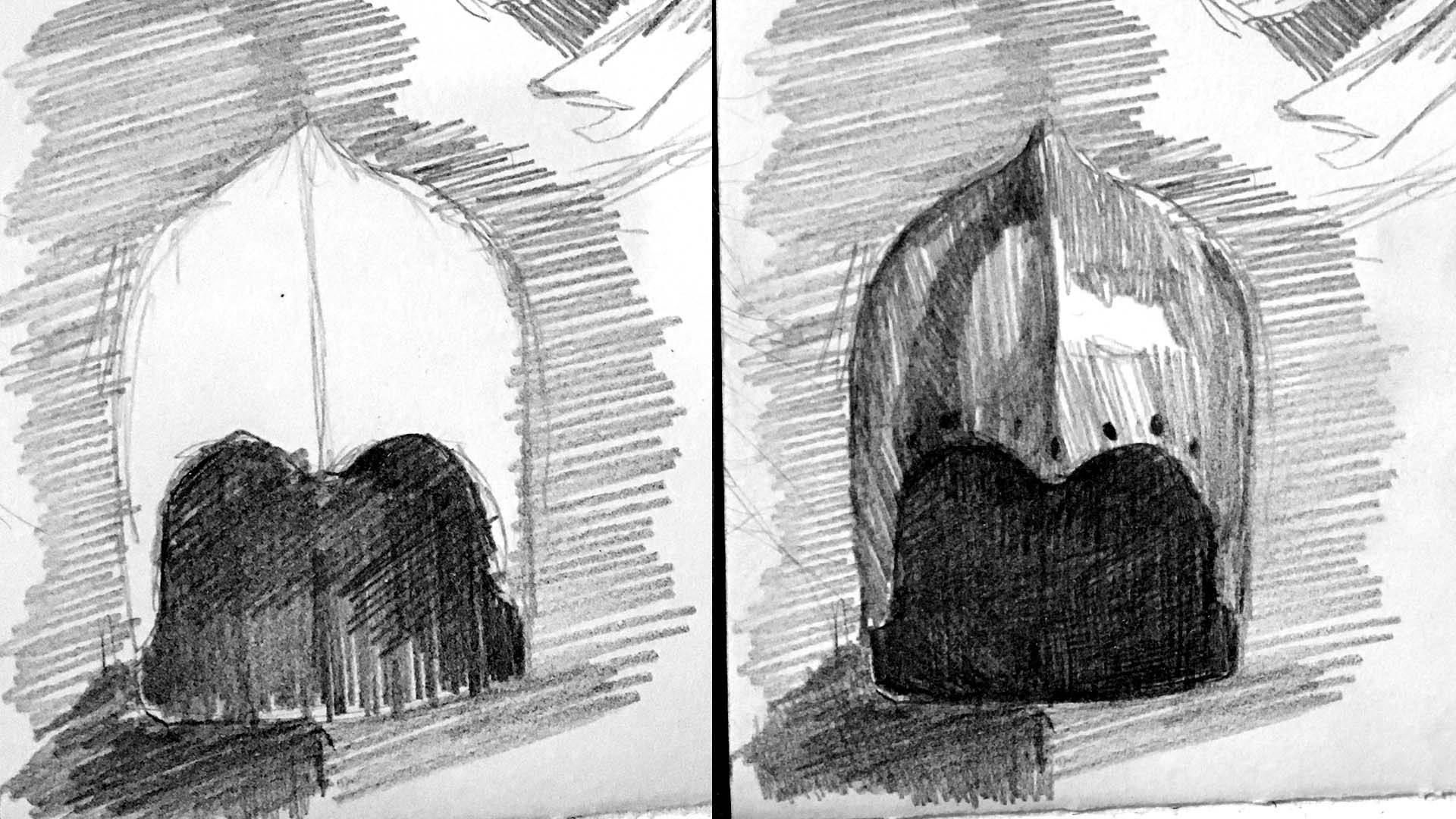 Besides being a fun exercise, this little sketch may come in handy latter if I ever decide to draw a medieval soldier. This reference will be in the back of my mind somewhere.