Want something interesting to stare at while sitting in the toilet? We have the cool idea!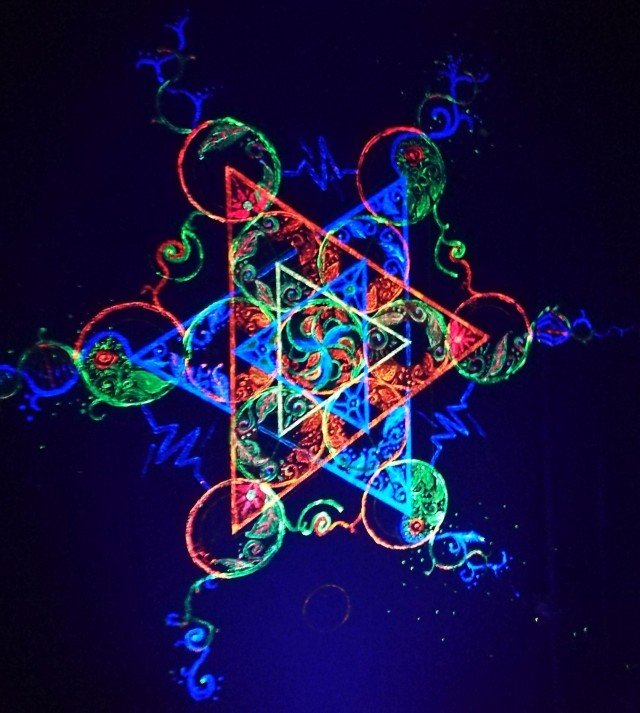 You need lots of time, UV markers and acrylic paint from a hobby store. Any source of UV light will do (standard UV bulb costs few bucks on Ali).
Here is the process. Click the photos to zoom in.
Like to do things yourself? Follow us and we will show you cheap and simple techniques to make home and party decorations! Only positive vibes! Love and peace!