Orb Series // 9 New Digital Artworks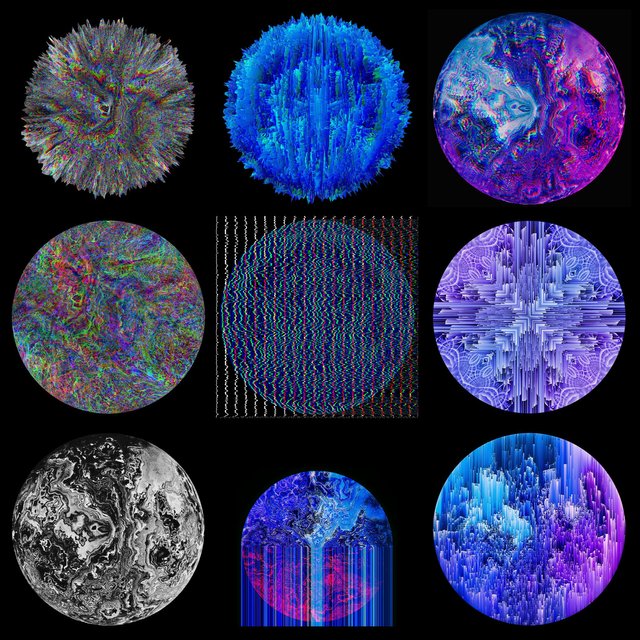 Dear friends,
you might have noticed, that I'm doing a #dailyart challenge since the beginning of 2019, where I basically create generative and glitch-art #everyday.
During the last three days it turned out, that my creations somewhat looked like planets, moons or other orbs.
Because I neither want to post orbs for the next 9 days, nor want to withhold my orb-creations from the public, I aggregated some of my favorite ones in this post.
Enjoy!

Channel-Shift Sphere

Pixelsort Sphere

3D Sphere

Channel-Shift Flat

Radar Screen

Fractal Pixelsort

Black & White

Planet Radiant

Pixelsort Planet
Any favorite?
Which one do you like most?
Please let me know in the comments!
Thanks for watching!
---
P.S.: The first two "Orbs" of the series are up for grabs at SuperRare. Please check them out!