Dear friends and followers,
after yesterday's article about issuing digital artworks through ascribe, I want to offer a new digital drawing for purchase today.
It's a digital drawing called "FOMO" (Fear Of Missing Out):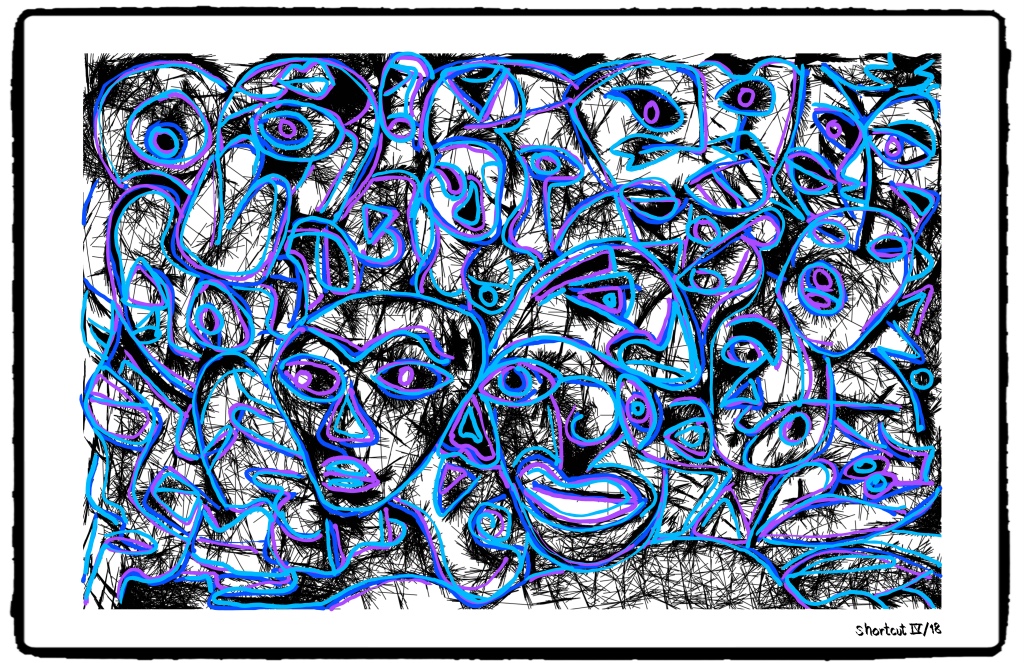 FOMO by @shortcut 2018 / Edition of 10
Tools
A few days ago, I discovered a new drawing app called Sketchpad. It is a vector based drawing app, that offers 18 different brushes, 500 fonts and a lot of clipart and shapes. The online version is free to use, but I instantly decided to buy the desktop version for $4.95, which is an affordable price.
Process
I started to play around with a brush called "fur" using my Wacom intuos tablet: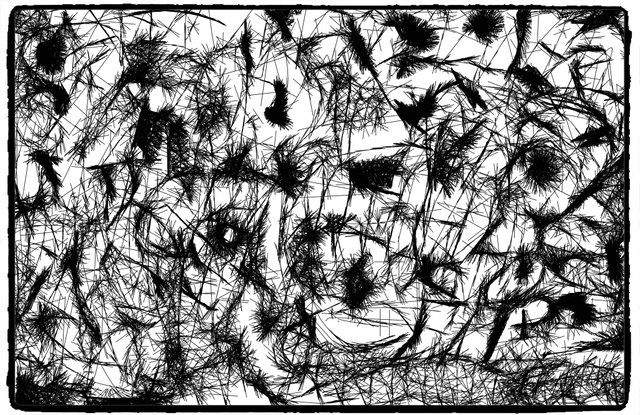 Some faces appeared.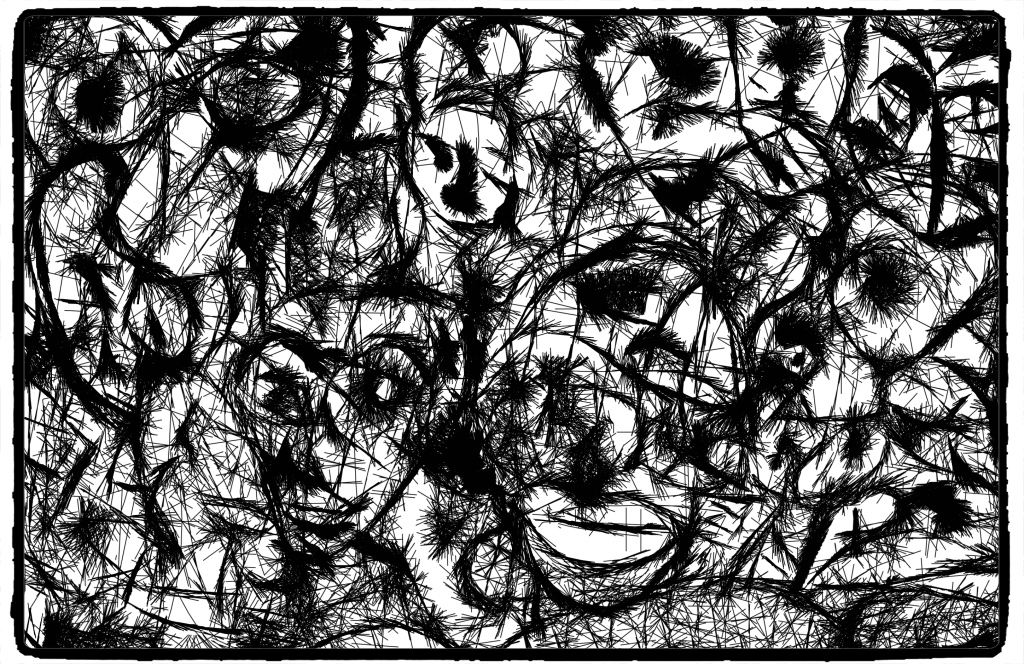 Then I outlined some of those faces using a blue pen.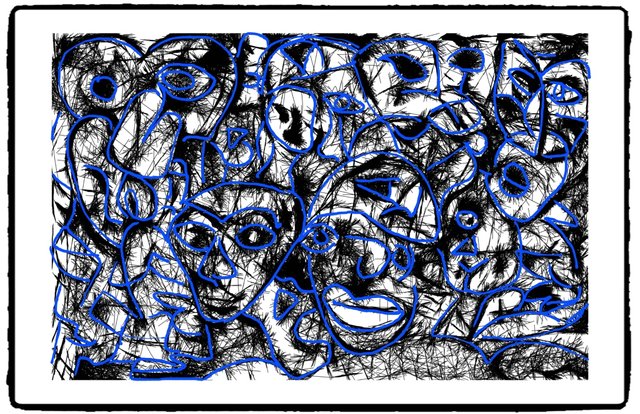 Next layer was purple.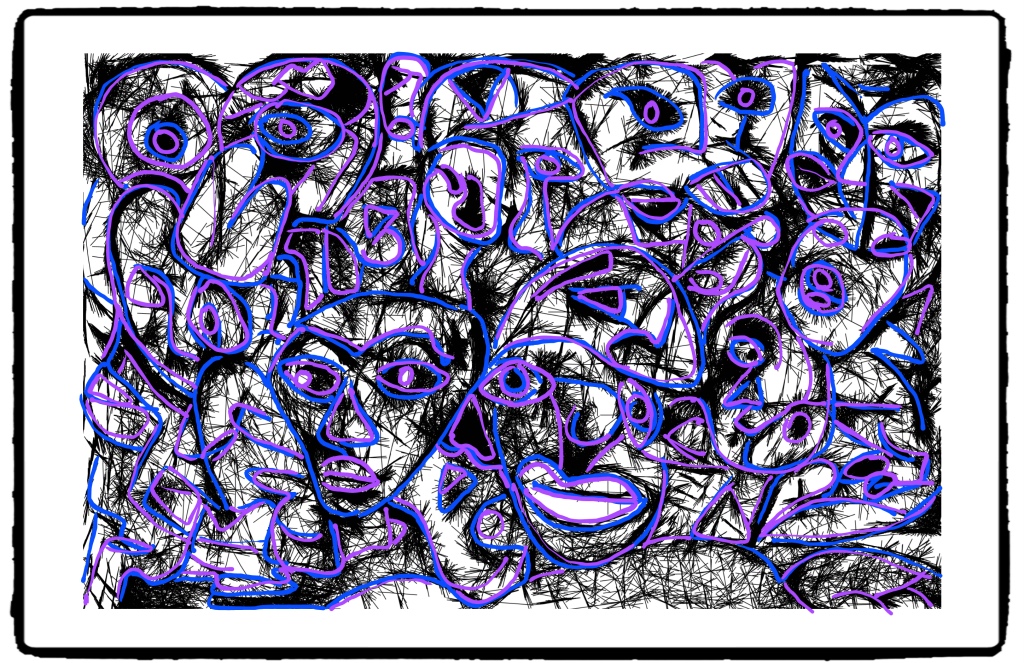 And the last one was cyan.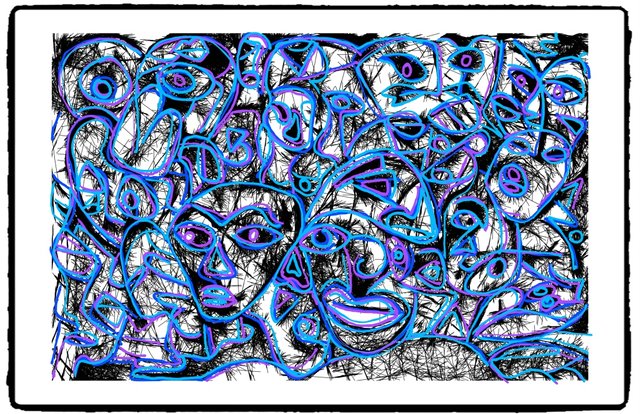 Ascribed
After adding my signature, I uploaded a huge (5792 x 3751 pixel/ 300 dpi) PNG to ascribe. Although the file is a massive 12 MB large, it was a fast and easy process.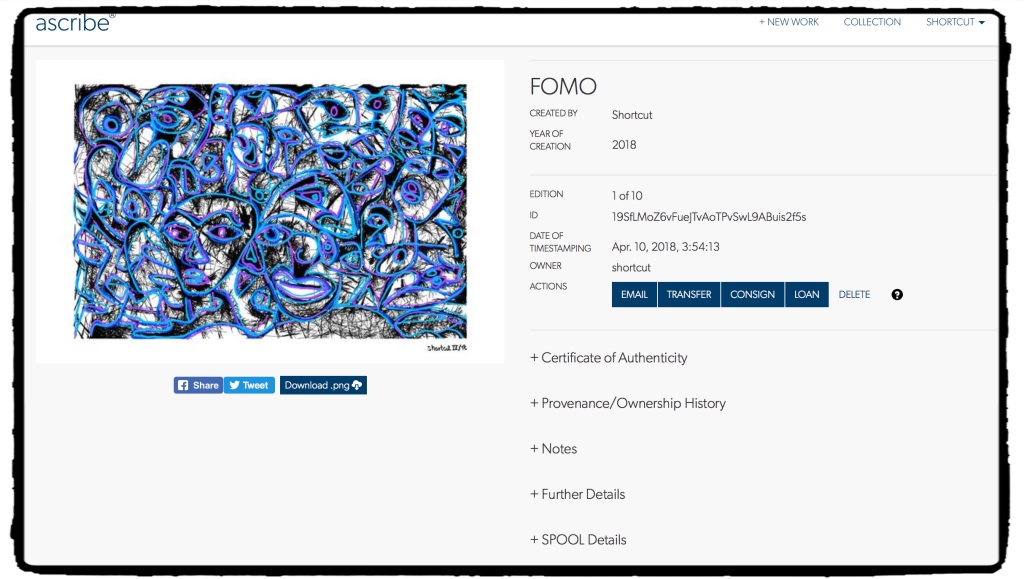 Buying one of the 10 editions would give you the right to print the artwork in very high quality on paper, canvas or maybe a T-shirt.
You would also be able to display it in an exhibition and even charge entrance fees.
Let me know, if you do so - I'd happily pay some entrance fees, to see my work in an exhibition, LOL.
How does it work?
If you want to own one edition of this digital artwork, you can send me 10 Steem/SBD to my account (@shortcut) and add your email in an encrypted memo. (You can encrypt the memo by adding a # followed by a space in front of the memo.)
Like so:
# For 1 'FOMO' artwork. Here is [email protected]
Please also add a comment, so that I will get a notification.
After I received your payment, I will send the edition to the email address, you provided me and after you signed up at ascribe.io, you will be able to download the hires version and the Certificate of Athenticity.
Don't miss out!
P.S.: The original work comes without the black border, that I use at Steemit to "frame" it.
---
These digital artworks are also still available: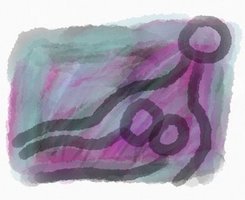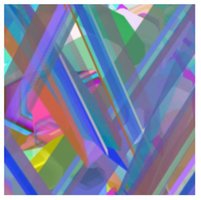 ---

creativity is based on freedom