DreamLand - My book release & solo exhibition! <3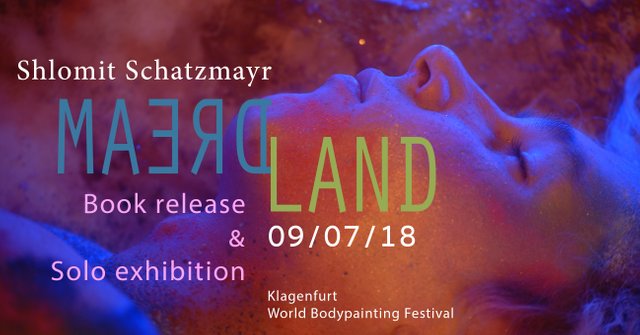 Since I can remember myself, I always wanted to write books. I loved writing and wrote many stories, I even wrote for several magazines already as a child. The idea of being an author was something I always hoped would happen someday.
Through the years, my imaginary first book changed many times. From novels to make up how-tos, so many differentd ideas, but none of them was THE ONE.
4.5 years ago, my life changed. That change brought with such a creative burst and new confidence and all of a sudden, my first book came to life.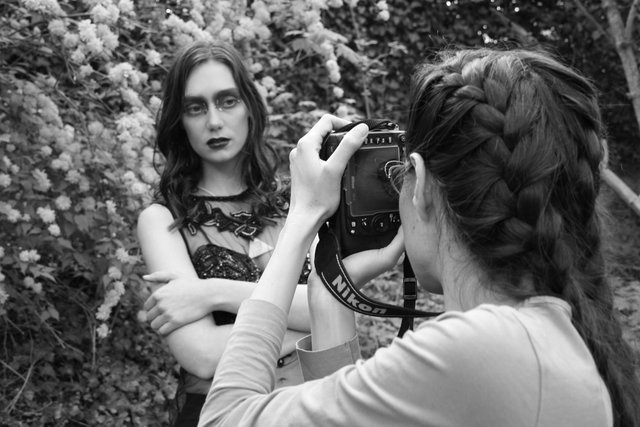 A dream in the making. Photo by D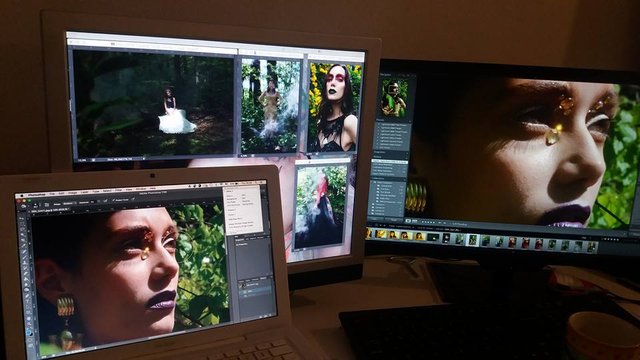 Because you can never have too many screens :D
This book contains my heart, raw and fragile, shaped into images and poetry.
And it's finally about to be released into the world!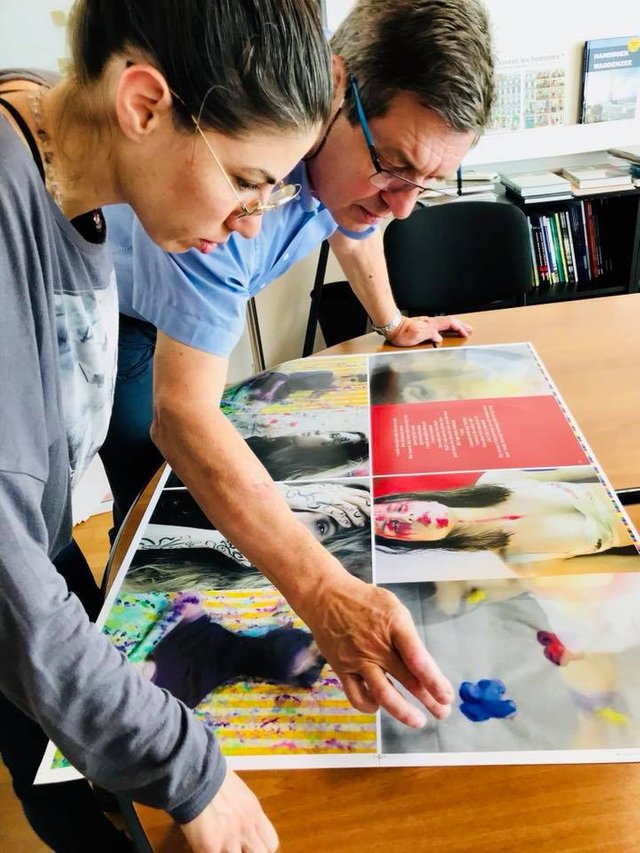 At the printhouse, going through the proof-prints, photo by Günther Friesinger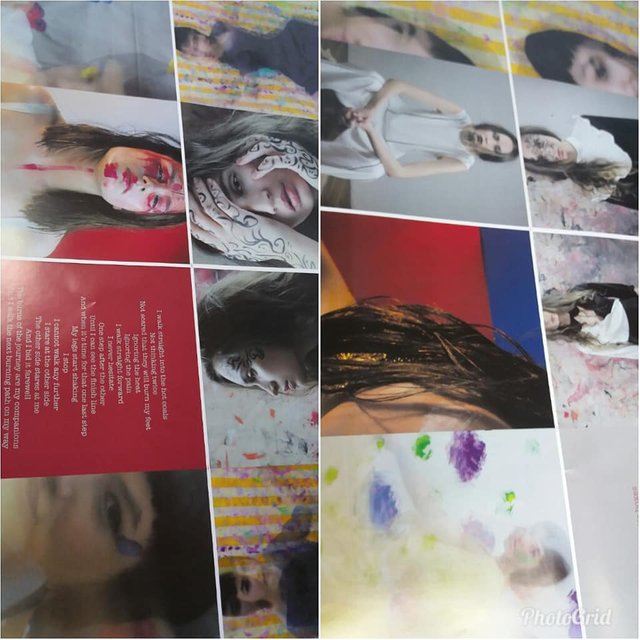 Seeing the first proofs is so exciting!
To celebrate it's release, I will be having a solo exhibition at one of my favourite places on earth- the
World Bodypainting Festival
!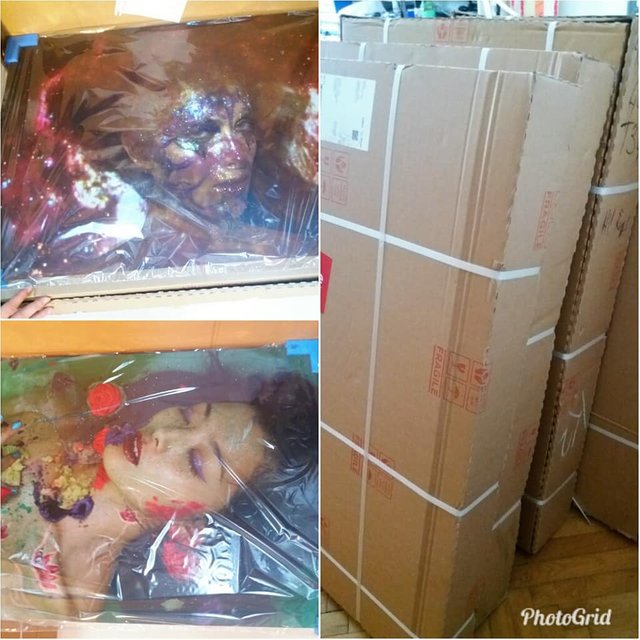 The prints for the exhibition arrived exactly on my birthday! I couldn't have asked for a better present than that.
Now, after all of these years of work (and several last weeks of complete stress madness), it's finally right around the corner, I can't even believe it!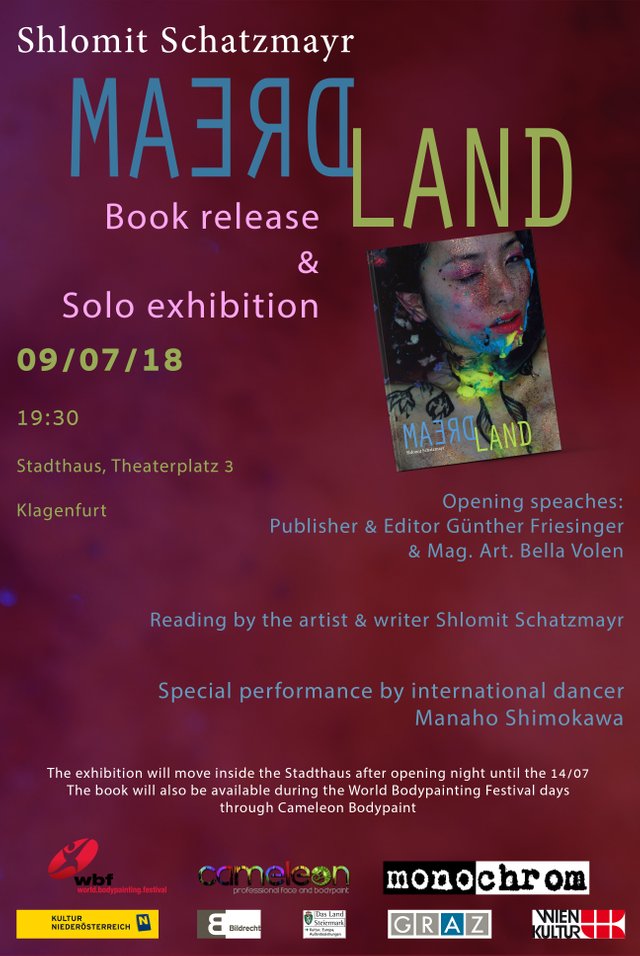 If you happen to be in the area of Klagenfurt, Austria, at that time, I would love to see you there!
You can check out the Facebook event for the full details.
The book is already available for pre-orders on my webshop


DreamLand
Author: Shlomit Schatzmayr
Publication: Mono/MONOCHROM
Editor: Günther Friesinger
Prologues: Publisher & Editor Günther Friesinger, Mag. Art. Bella Volen
English proofing: Prof. Ayala Emmett
Book size:
224 pages
Format: 330 x 240 mm
Paper: 170g Gloss
Binding: Hard Cover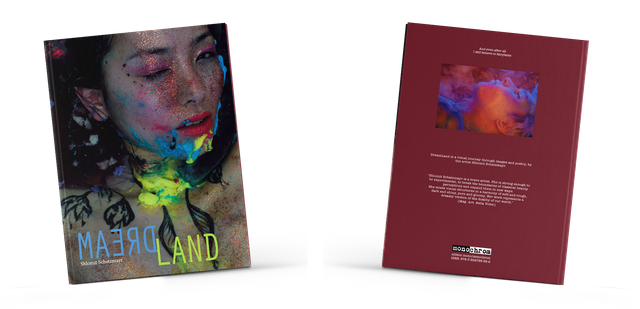 Thank you my Steemian friends for all of your support!
<3
Happily yours,
Shlomit